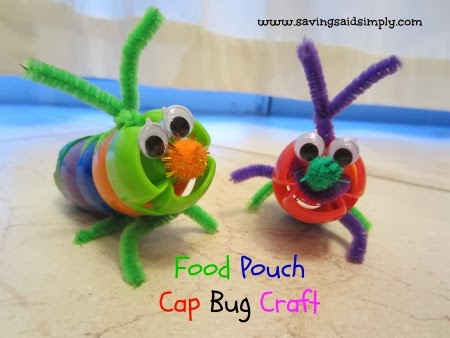 Food Pouch Cap Bug Craft
I hate wasting. With so many baby food pouches we've been going through, I couldn't just keep throwing the perfect colorful caps away! So determinedly, we decided to make a craft featuring these cute little caps. Here's what you'll need…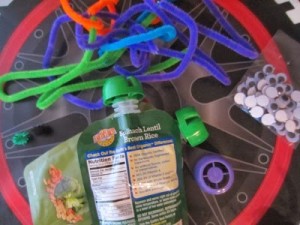 1. Food Pouch Caps – at least 3
2. Pipe Cleaners
3. Googly Eyes
4. Pom Poms
5. Hot Glue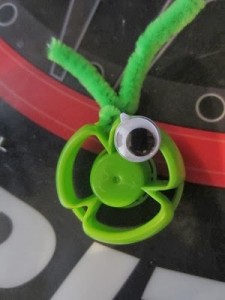 I personally found that the Earth's Best Organic Caps were the best for threading antennae. Paste on the googly eyes and add a cute little pom-pom nose to the middle 🙂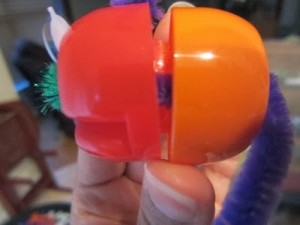 For the body, I threaded through a "U" shaped pipe cleaner through the caps, then twisted in the back to create little legs. You can alternatively glue the caps together, but much messier…and not held together quite as firmly.
Add more legs by twisting pipe cleaners in-between caps.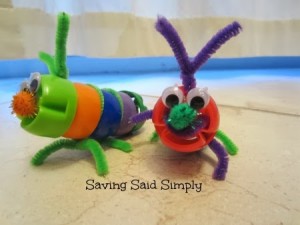 Aren't they adorable? My son loved helped making these! This is a great alternative to throwing the caps away. Add them to your craft stash until you're ready to create.
Hover over the pic above and click the "P" button to pin to your Pinterest page!
Hope this was Saving life's sweet moments Said Simply!
Blessings!
Christie