First Grade 2015 | Beginning of the Year Favorites. Disclosure: This post was sponsored by Kmart through their partnership with POPSUGAR Select. While I was compensated to write a post about Kmart's back-to-school apparel collections, all opinions are my own.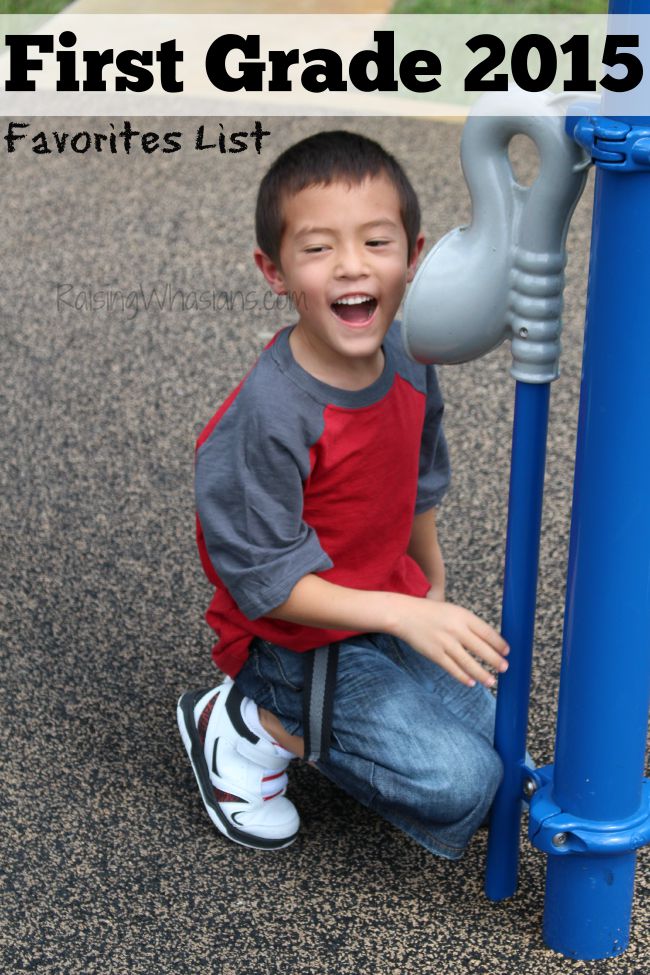 First Grade 2015 | Beginning of the Year Favorites
I wish I had done this for Pre-K and Kindergarten. I've been kicking myself since. Looking back on 2 years of schooling, there was something always missing at the beginning of the year. My son's favorites list. I've always loved seeing these lists. A small snapshot frozen in time with funny reminders, sweet memories and all sorts of unique features that make your child special, I said heck with it. I wanted a list too. So to start off the 2015-2016 school year, here's First Grade 2015 and our beginning of the year favorites.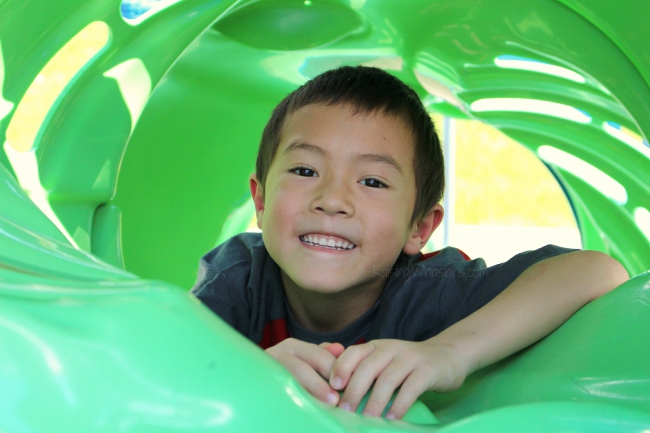 It's been amazing to watch this boy grow over the years. From the tiniest baby in my hands to an independent, smart boy, this guy definitely has a heart full of love and a mind full of ideas. Heck, he even has developed his own "off-key" singing voice, and I adore it.
Age: 6 years
School Year: 2015-2016
Grade: First
Height: 44 1/4 inches
Weight: 42 lbs. (dripping wet)
Favorite Color: Red
Favorite Food: Cheese-y-burger and Fries (please don't anyone correct him!)
Favorite Movie: Lego Movie
Favorite Super Hero: Spiderman
Favorite Toy: Legos
Wants to Be: A Toy Train Conductor
Favorite Style: Adventure Meets Comfort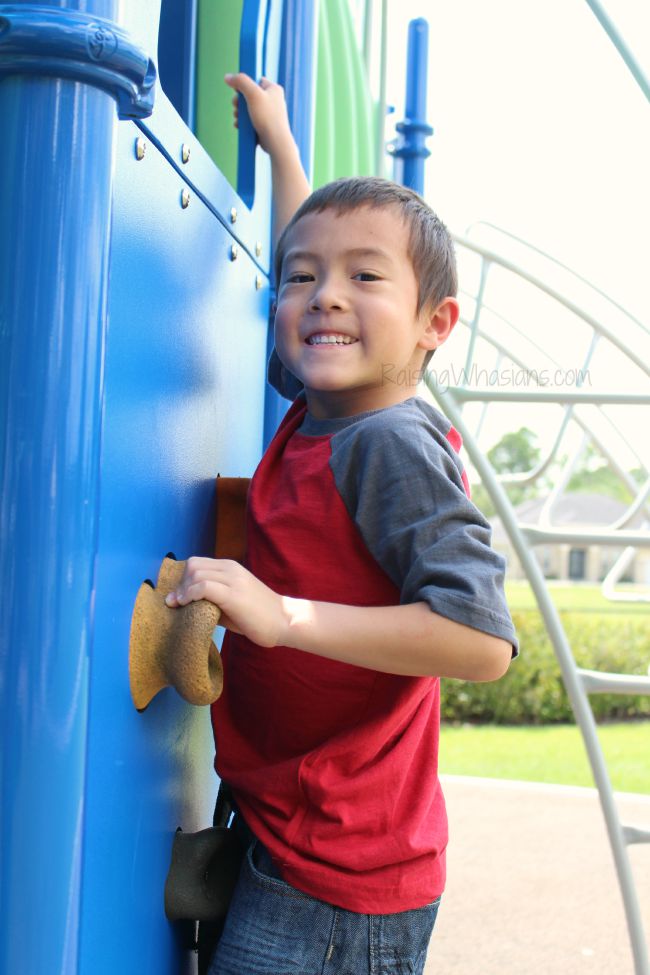 As a 6 year old going on 15, this guy has definitely expressed more interest in his clothing for first grade. No more "mom picking out my outfit," this boy loves rough, rugged and comfortable. Definitely my kind of kid. So where do I go to grab my son's favorite styles? Kmart! With the latest boys' fashion trends for Back-to-School at budget friendly prices, I love picking up his favorite clothing for less!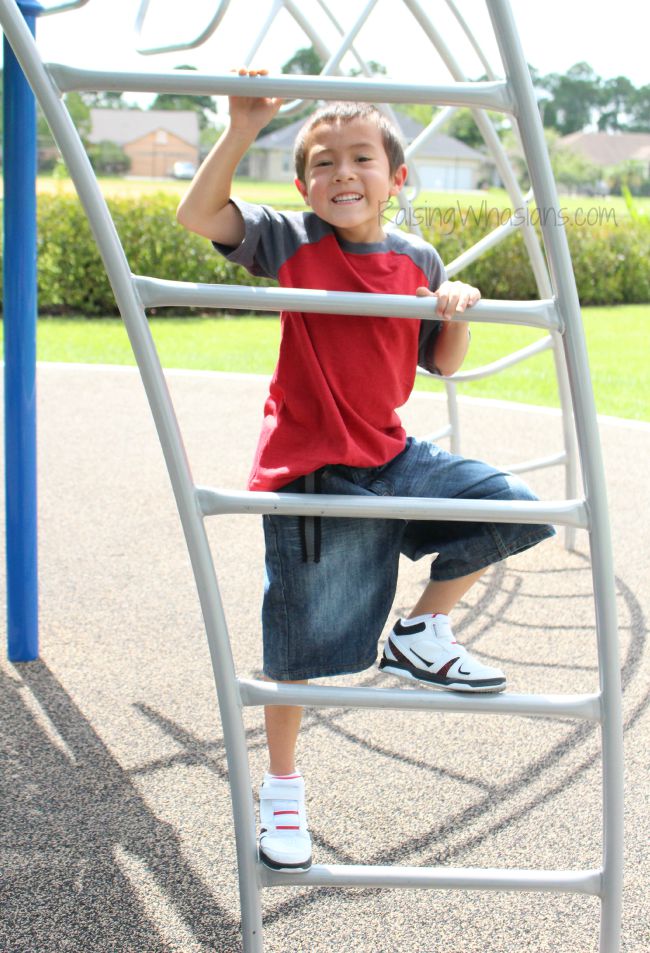 Kmart has a great selection of Back-to-School styles for my son, like this Basic Editions Boy's Slub Knit T-Shirt. Notice the "red" color? Yup, he chose that. Shows off his confidence as we head into baseball season (another year of coach pitch coming soon). And a rocking everyday price of only $5.98, we both hit a home run!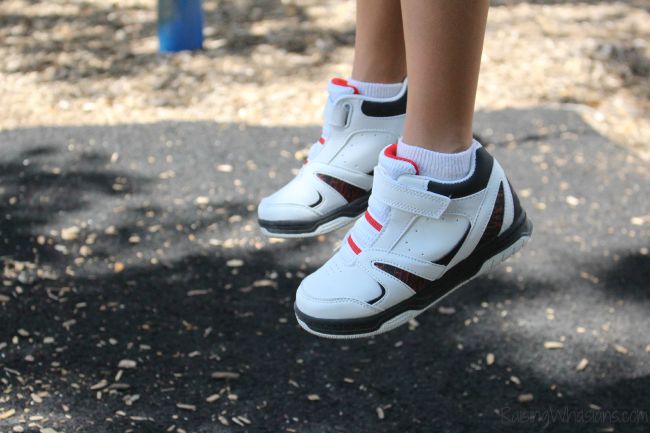 These Catapult High Top Basketball Sneakers are the perfect match to his favorite red tee. He definitely will be getting a lot of use out of these shoes as daddy contemplates which basketball season our son will be attending. A steal of a price of under $20 for the pair, I my budget can keep up with his growing feet!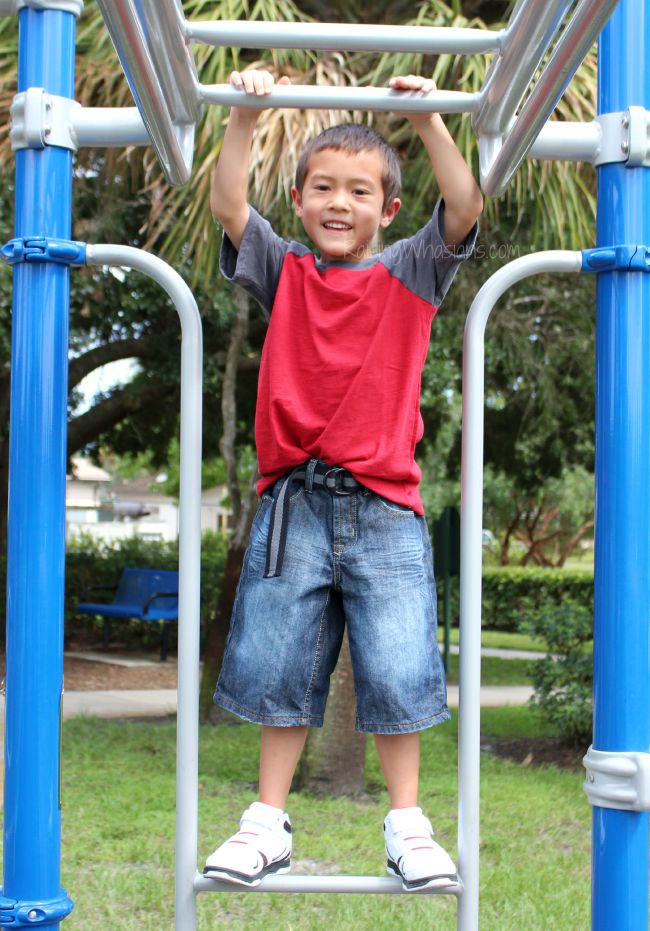 It's still shorts season here in Florida, so these Route 66 shorts with the hidden adjustable waistband are perfect for my son's slim figure. I love the bonus belt that's included too, all under $18.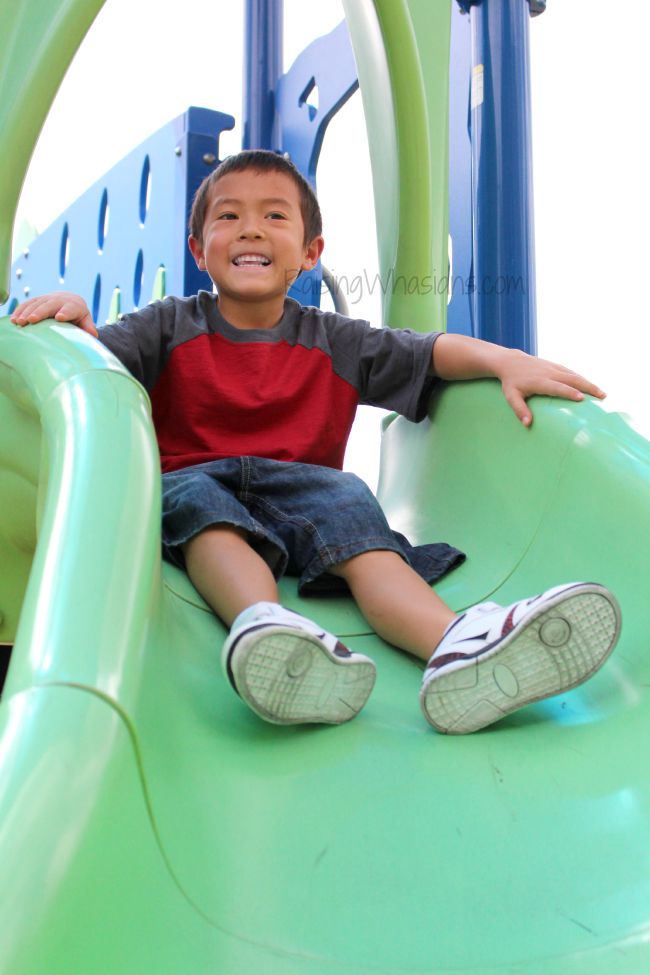 Vibrant, energetic and adventurous, my son is definitely heading into first grade with his head held high and full of unique favorites.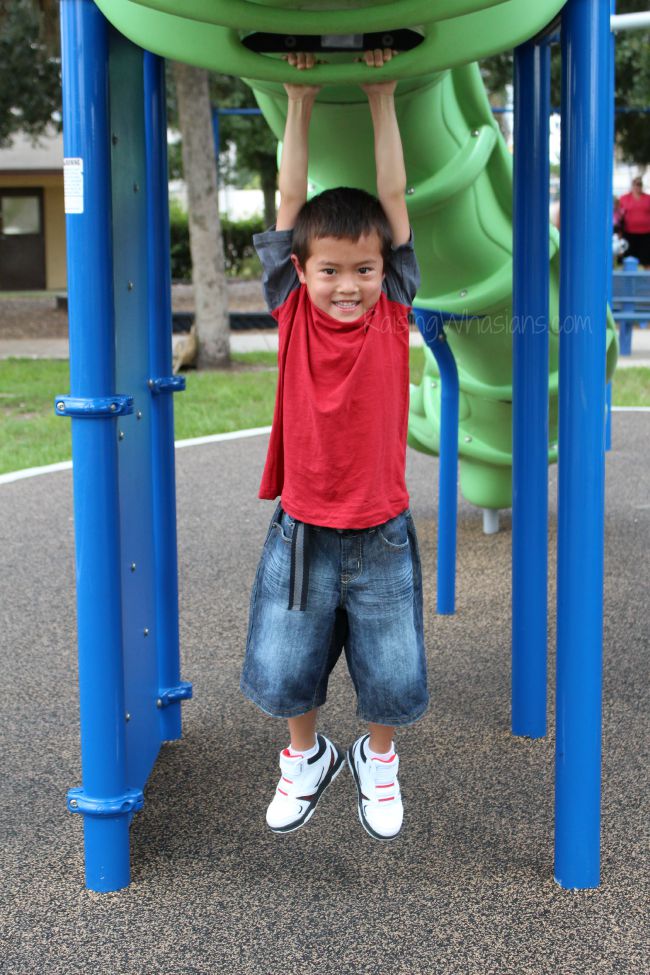 What are your child's favorites for the 2015-2016 school year?
Be sure to follow Raising Whasians via Facebook, Twitter, Instagram, Pinterest and YouTube for more of our family moments, travel tips, reviews and more.