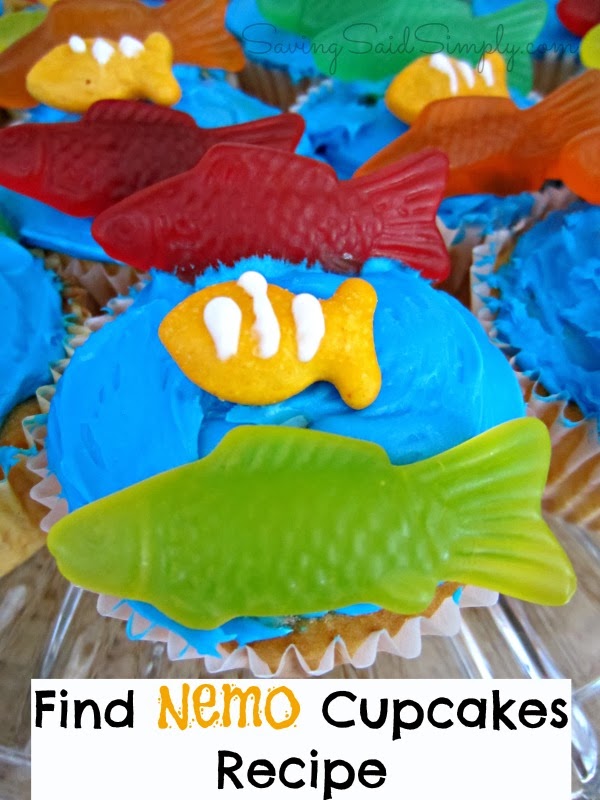 Find Nemo Cupcakes Recipe #DisneySide
To continue our Finding Nemo Party venture, I have my super FUN recipe for Find Nemo Cupcakes! This is a perfect addition to any Ocean themed or Under the Sea Party as well! FUN to make and have the kids help too! Here's how:

Ingredients:
(1) Box Cake Mix (+ eggs, oil, etc. according to package)

(1) Bag of Swedish Fish (color assortment a plus!)
(1) bag of Orange Goldfish Crackers
(1) tub of Pillsbury Aqua Blue Vanilla Frosting
(1) White Decorative Icing Tube
Directions:
1. Make cake mix according to package directions. Spoon into lined or greased cupcake tins. Bake according to package. Let cool.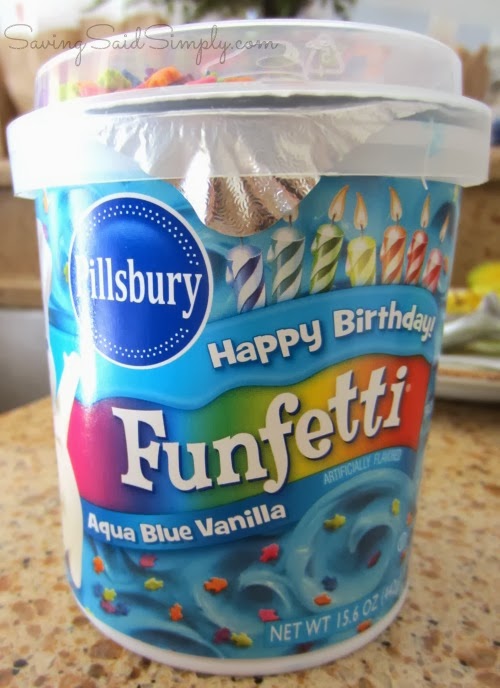 2. Frost cupcake tops with VERY blue Pillsbury Aqua Blue Vanilla Frosting. Keep those sprinkles!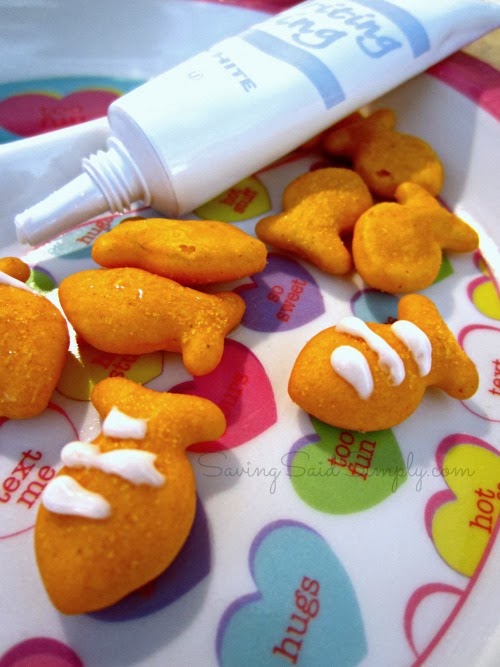 3. Paint 3 vertical white stripes onto your goldfish, 1 for each cupcake (about 12). Place one "Nemo" in the center of each cupcake.
4. Add 2 Swedish Fish to top and bottom of each cupcake to create more fishy friends 🙂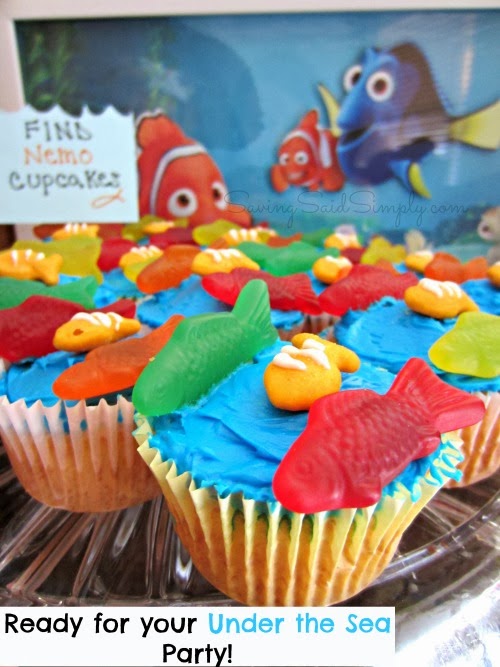 ENJOY! The kids LOVED finding Nemo on top their cupcakes!
Looking for more?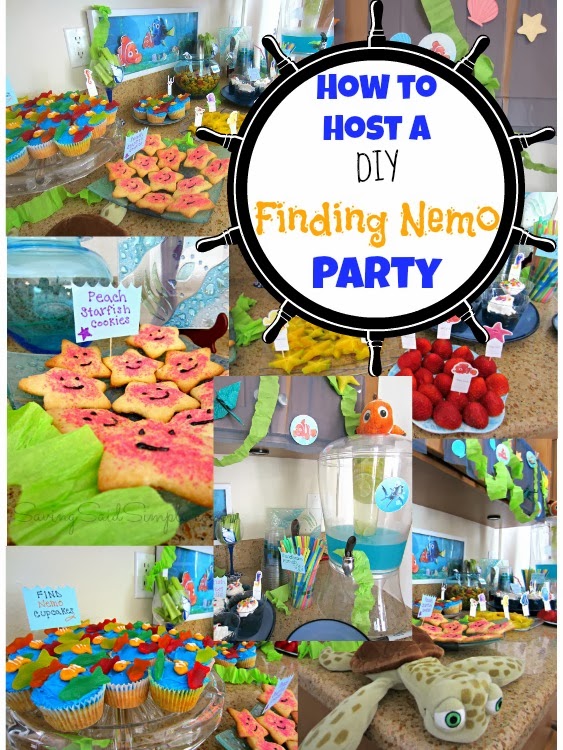 Need more Finding Nemo inspiration? Check out my How To Host a DIY Disney Finding Nemo Party Post!
Be sure to follow Raising Whasians via Facebook, Twitter, Google, Instagram, Pinterest and YouTube for more fun recipe ideas!
Blessings!
Christie