Make these DIY Disney The Jungle Book Air Plant Holders, inspired by the new live action film! May contain commissioned links. All creative opinions are my own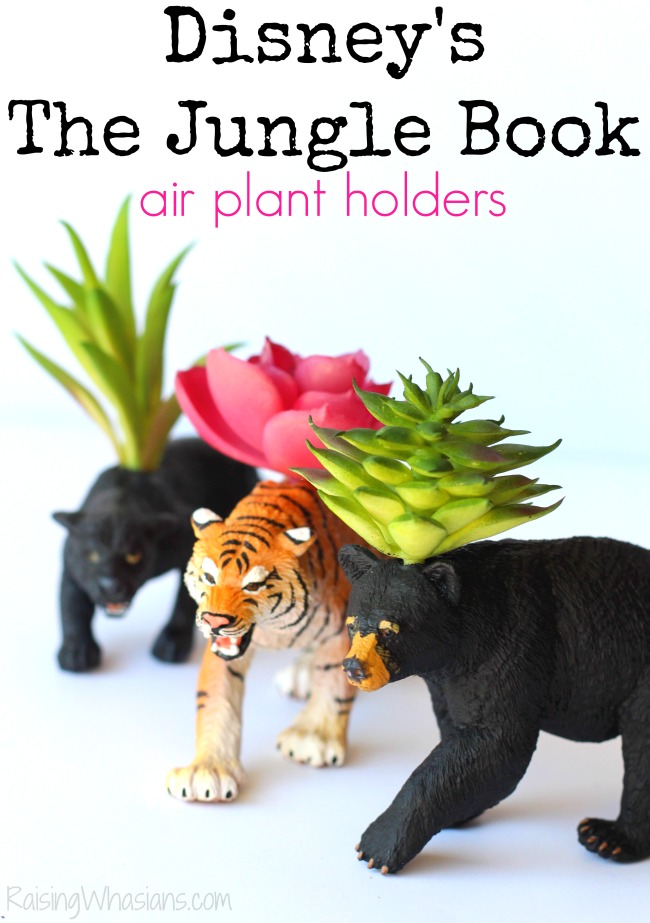 DIY Disney The Jungle Book Air Plant Holders
Disclaimer: No animals were harmed in the creation of this Disney inspired craft…but maybe plastic ones were. I've been living in a jungle lately. A river of forgotten toys strew my floors. Clothes hang like vines from chairs, beds, and overflow from the hamper. And the animals (AKA my kids) have been swinging into high gear. So it's no wonder I have JUNGLE on the brain, especially with Disney's The Jungle Book right around the corner! So I was inspired to make some really WILD looking air plant holders in honor of the new Disney live action movie. Check out how we made these adorable DIY The Jungle Book Air Plant Holders!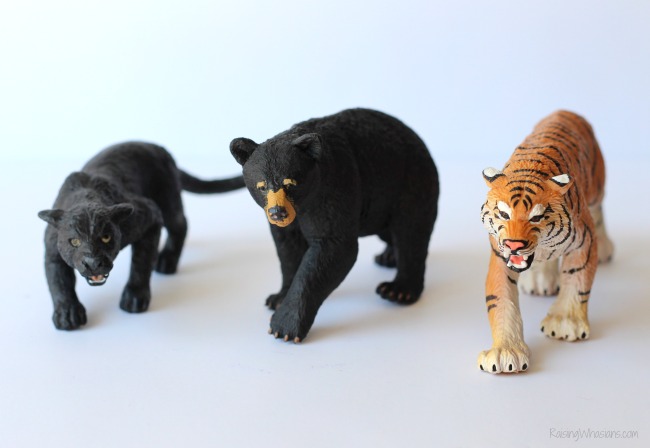 What You Will Need:

Directions:
After giving your animals a nice pat hello, use the Xacto knife to make some initial holes in your animals. I made holes in the backs of the cats, but since Baloo is more of the comedic relief for the film (I mean c'mon, Billy Murray!), I made a hole in the bear's head.
Make sure to place your animals on a solid flat surface. Get out your drill (and let out a Tim the Toolman Taylor hoot), and continue to drill holes in the animals, deep enough to hold your air plants.
Use your Xacto knife to clean off any excess plastic shavings.
Place your air plants in their new homes. I *ahem* used fake plants, because I tend to kill anything green (yes, even plants that need no care….trust me, it's for the sake of everyone).
OPTIONAL: You may want to tie around fishing line, rope, etc. and hang your air plant holders too.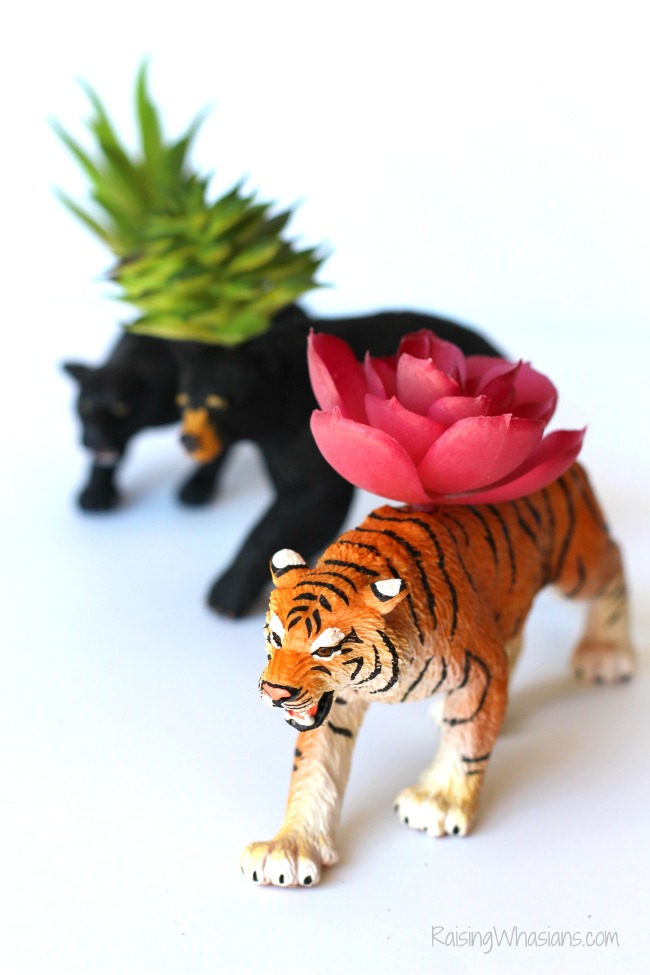 So easy, right?! Display your new air plant holders in time for the new Disney's The Jungle Book, coming to theaters on April 15, 2016! Get in on more Jungle Book fun with these FREE Jungle Book Printables for Kids! Coloring pages, activities and more.
And, just in time for this FUN craft, the latest trailer from Disney's The Jungle Book has just been released! Two and a half minutes of a childhood favorite coming to life, I'm loving how lifelike the animals feel. Do the effects look realistic to you too? You can check out the other Jungle Book trailer
HERE
.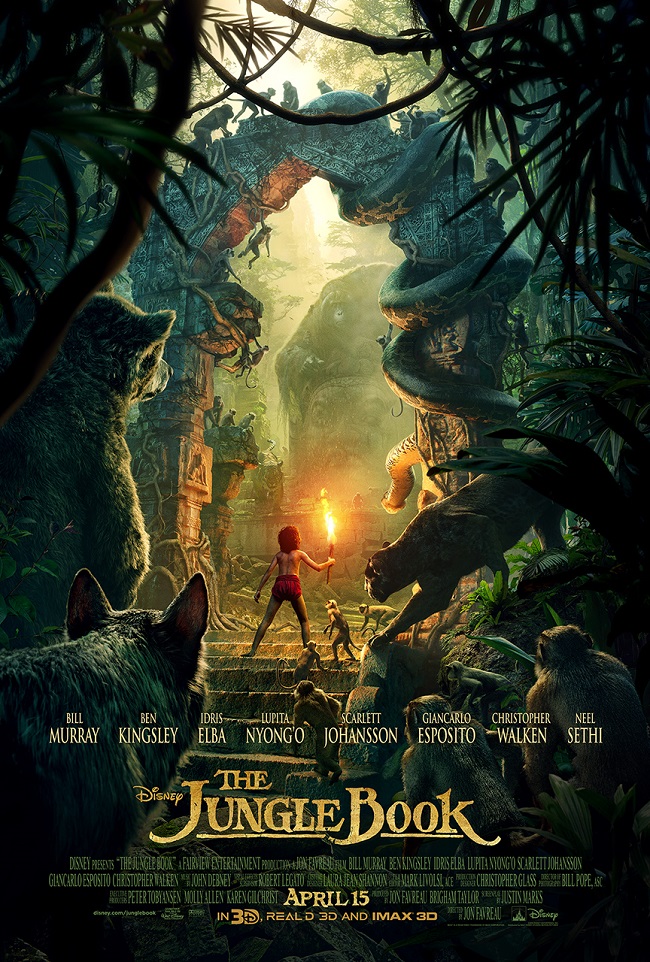 Looking for the latest on Disney's The Jungle Book? Stay connected!
Visit the official THE JUNGLE BOOK website: http://movies.disney.com/the-jungle-book-2016
Like THE JUNGLE BOOK on Facebook: https://www.facebook.com/DisneyJungleBook
Follow THE JUNGLE BOOK on Twitter: https://twitter.com/TheJungleBook
Follow THE JUNGLE BOOK on Instagram: https://instagram.com/disneythejunglebook
Follow THE JUNGLE BOOK on Pinterest: https://www.pinterest.com/disneystudios/the-jungle-book/
Visit Walt Disney Pictures on Tumblr: http://disneystudios.tumblr.com/
Follow Walt Disney Pictures on YouTube: https://www.youtube.com/user/DisneyMovieTrailers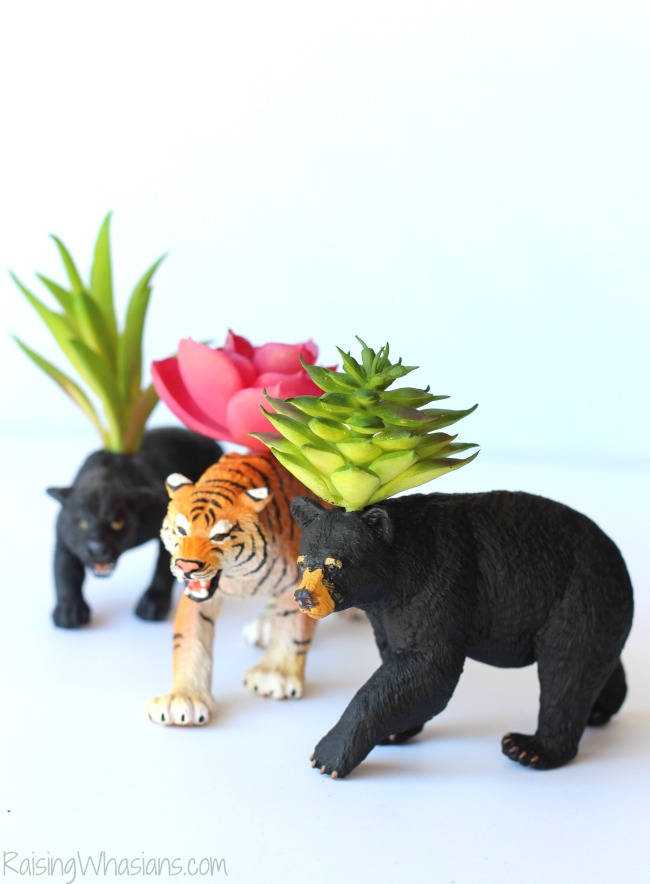 How is your family getting ready for Disney's The Jungle Book?

Be sure to follow Raising Whasians via Facebook, Twitter, Instagram, Pinterest and YouTube for craft inspiration, Disney updates and more.

Looking for more Disney inspiration?