Disney World's Tomorrowland Fun Facts. Post sponsored by Disney. All out of this world opinions are my own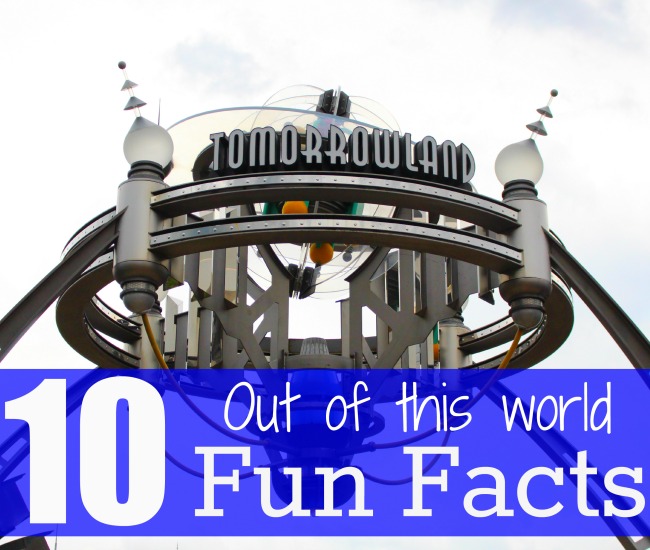 Disney World's Tomorrowland Fun Facts
I've lived in Florida since the 5th grade. I've been to Disney World more times than any other theme park combined. Disney World's Tomorrowland was the place where we sprinted for the Space Mountain line before it got crowded. It's where we would sit and relax after a day of walking on the People Mover. So many years of just passing everything by. But now, I have a new appreciation for the world of Tomorrow. Want to know how fast those Speedway Cars run or how to get the most points at Buzz Lightyear? Which ride is older than the land itself? Check out these 10 Fun Facts for Magic Kingdom's Tomorrowland.

1. Tomorrowland officially opened on October 1, 1971.
The first ride wasn't open until December 1, 1971, Flight to the Moon.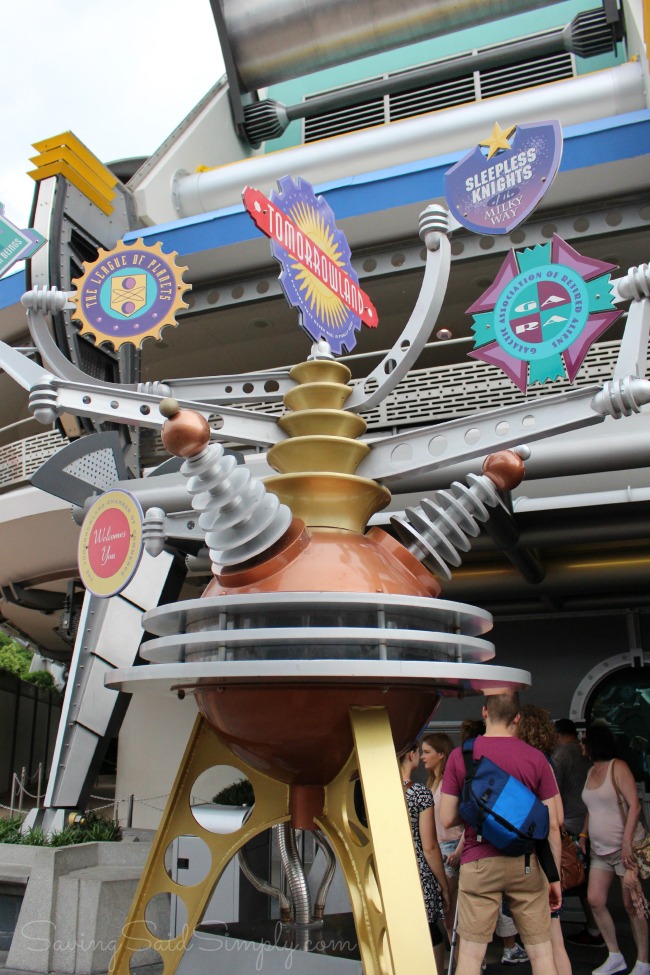 2. Upon opening, the land was unfinished.
The original design wasn't complete until 1975.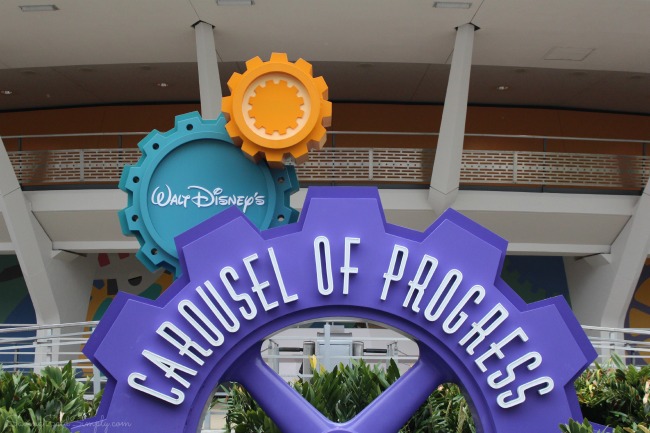 3. The oldest ride in Tomorrowland is actually older than the land itself.
The original Carousel of Progress from the 1964 World's Fair is housed right here in Tomorrowland.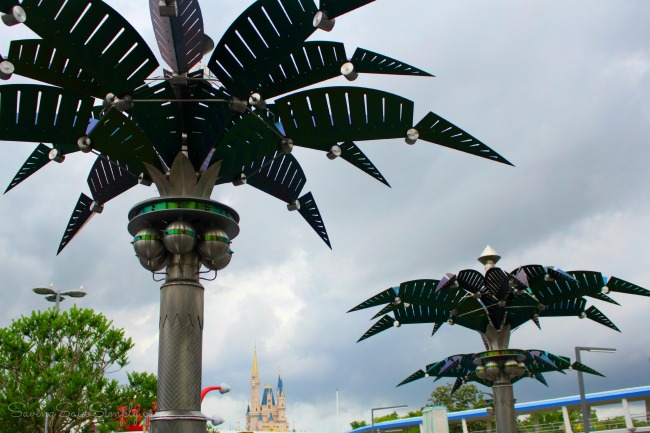 4. The Palm Trees used to open during the day and close at night.
Since then they have been reinforced with steel.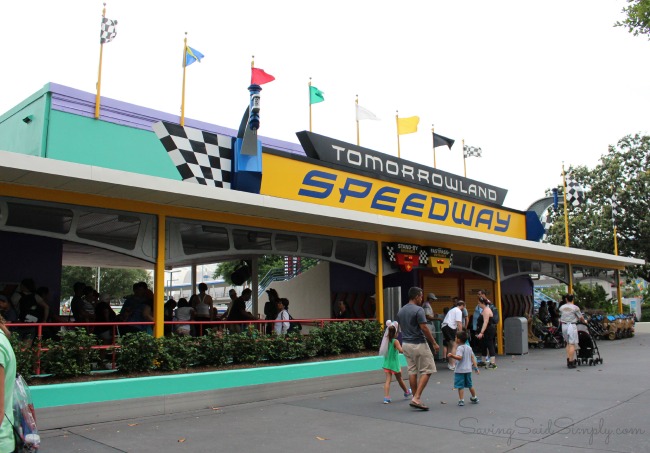 5. The Tomorrowland Speedway Cars move at a whopping 7.5 miles per hour on 9 horsepower engines.
I'm still waiting for them to be replaced with hovercrafts.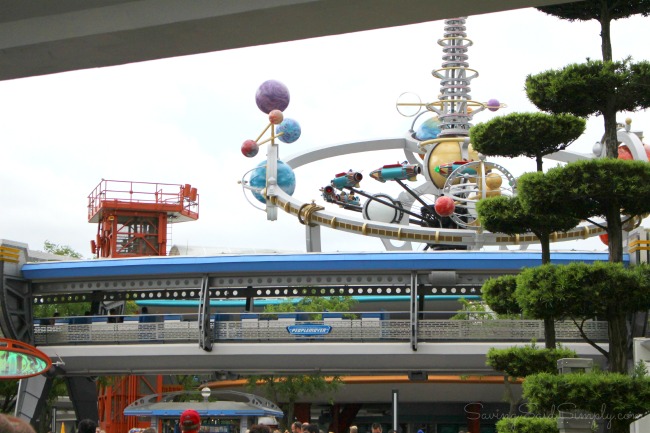 6. The Tomorrowland Transit Authority is actually powered by electromagnets that attract and repel to move along the track
At it's fastest, the TTA runs at 6.8 miles per hour. It's the oldest surviving ride of the 1994 makeover (originally called the WEDway PeopleMover). Today it's still lovingly nicknamed the PeopleMover.
7. There's actually 4 different targets to aim for at Buzz Lightyear's Space Ranger Spin Ride.
Circle, Square, Triangle and Diamond. Diamond gets you the most points.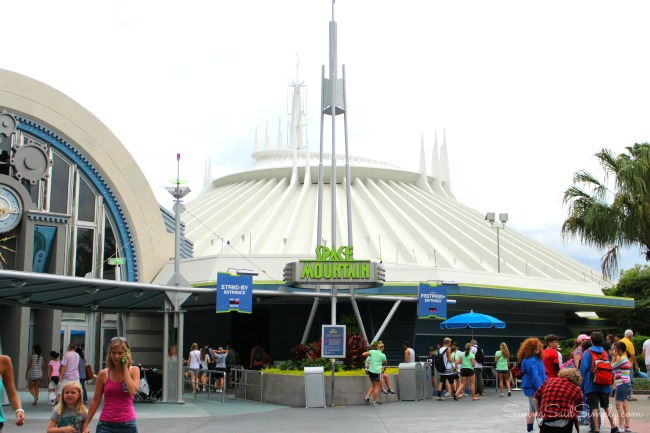 8. Development of Space Mountain took ten years for the concept, and 2 years of building
Space Mountain was one of the first roller coasters to be built completely indoors. Designed by John Hench, the iconic mountain was built with the support beams showing on the outside of the building to give a smooth surface for the stars and meteors to project off inside.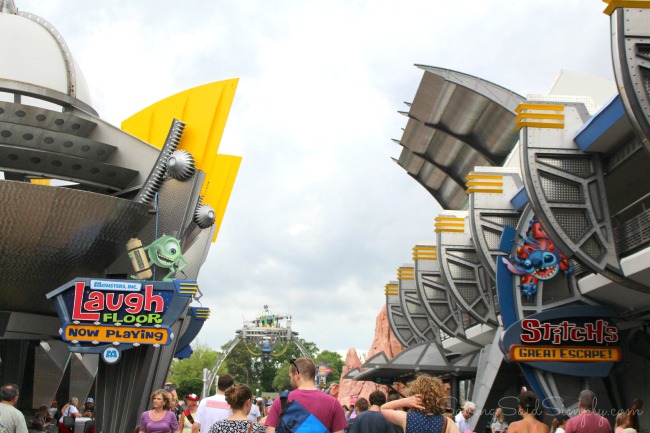 9. The ExtraTERRORestrial Alien Encounter was an infamous attraction in Tomorrowland that was open from 1995 to 2003 in the Magic Kingdom.
It was an 18 minute theatrical experience now replaced by Stitch's Great Escape. A much less scary attraction, children no longer have nightmares from this ride.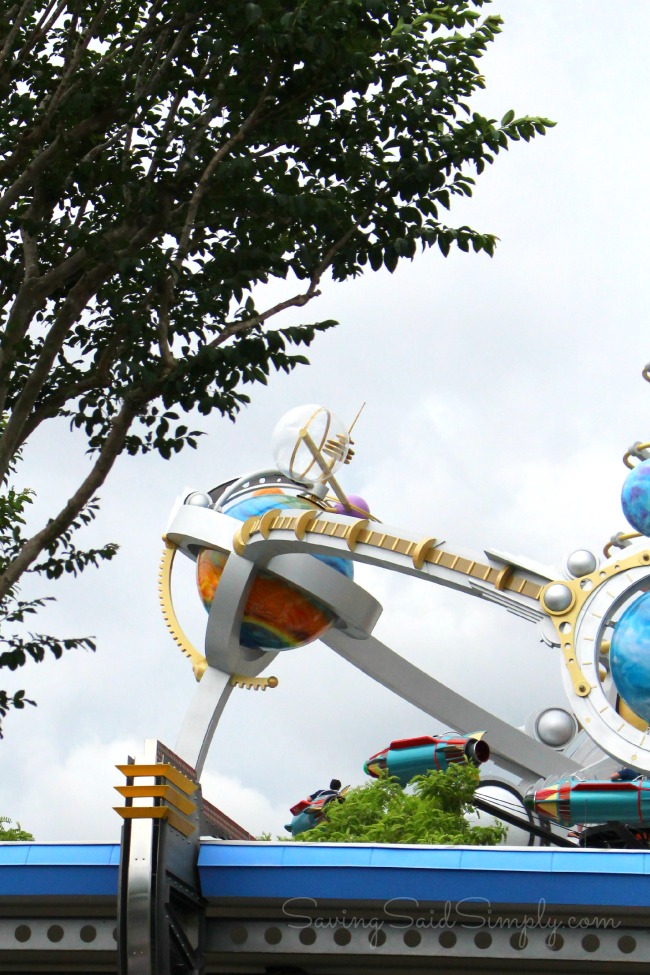 10. The Astro Orbiter completes 11 rotations per minute.
It also gives you one of the best views of the park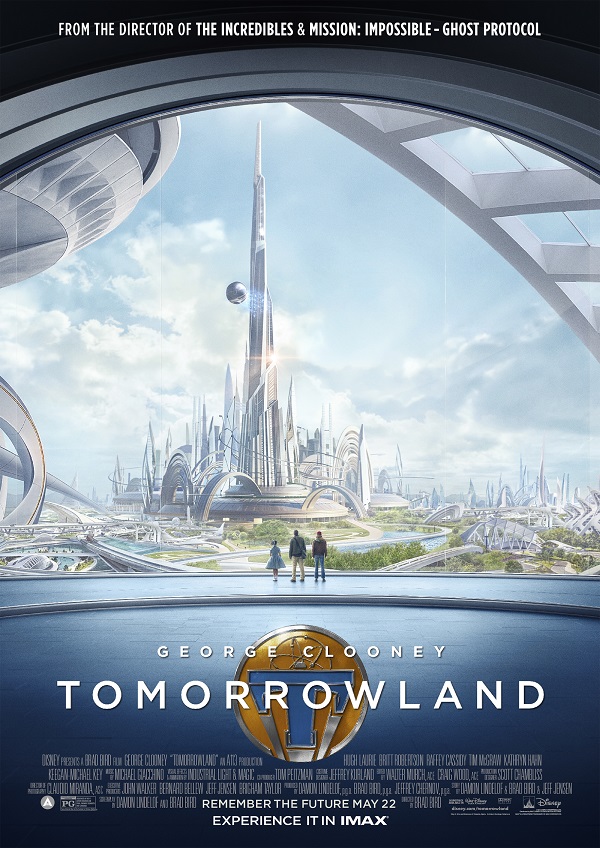 Speaking of amazing views, you can capture a view of the future starting today! Disney's Tomorrowland movie is now in theaters and the mystery surround this story is grasping! So check out this out of the world experience in theaters and at Disney World with Tomorrowland!
TOMORROWLAND movie in theaters NOW!
I was invited to attend an all-inclusive press event on behalf of Disney in exchange for this posting. All opinions are my own. Be sure to follow Saving Said Simply via Facebook, Twitter, Instagram, Pinterest and YouTube for more reviews, giveaways and more.