Send your kids Back-to-School in style with this Boys Back-to-School Style post, inspired by 1 Hooded Shirt 4 Ways. This post is sponsored by Everywhere Agency on behalf of OshKosh B'gosh; however, all thoughts and opinions expressed are my own.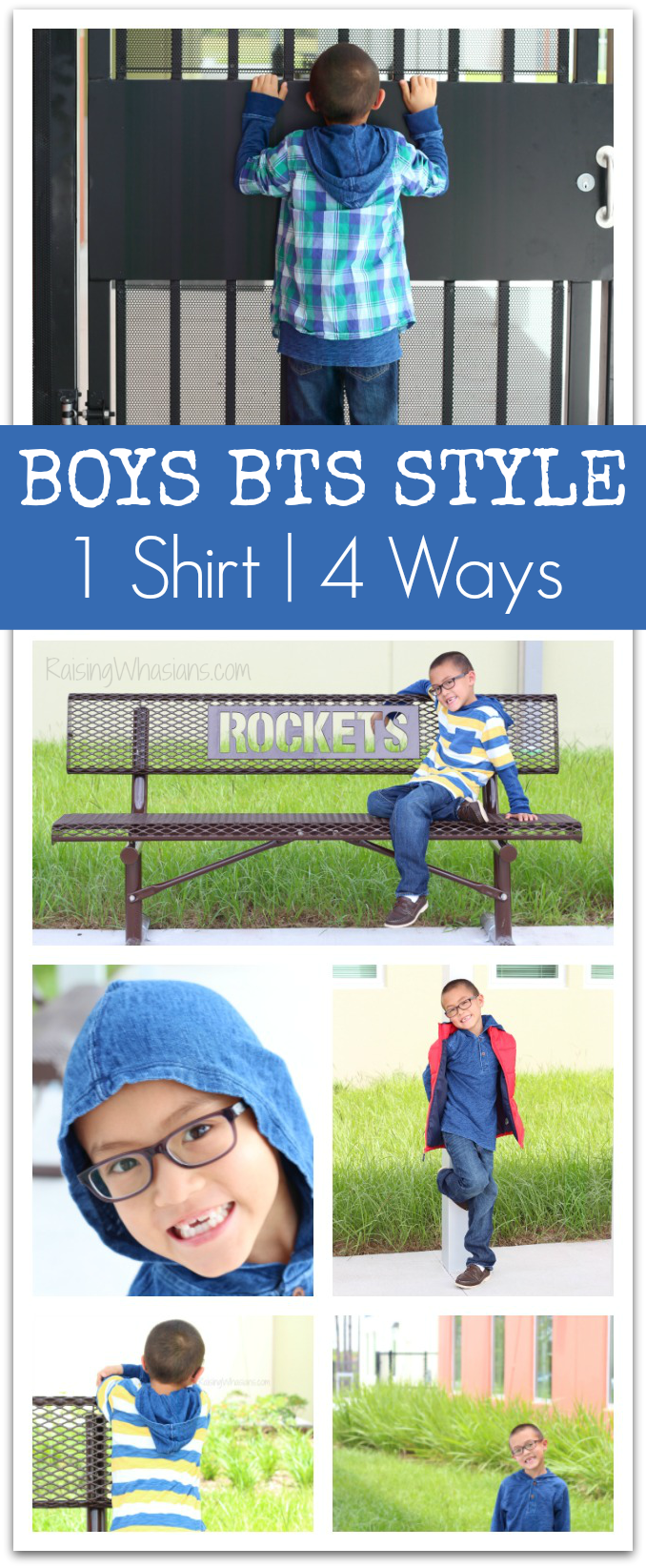 Boys Back-to-School Style | 1 Hooded Shirt 4 Ways
6 days. I cannot believe that it's only 6 days until my son walks through the doors of his brand new school and into 2nd grade. With his new haircut, new glasses and a summer growth spurt, I see my life flashing before my eyes. Is my sweet boy 7 years old going on 20? It has become quite apparent how much he is growing up – for instance taking my son Back-to-School shopping has become more of a challenge. More opinionated and independent as ever, we have a new battle ground. The mall.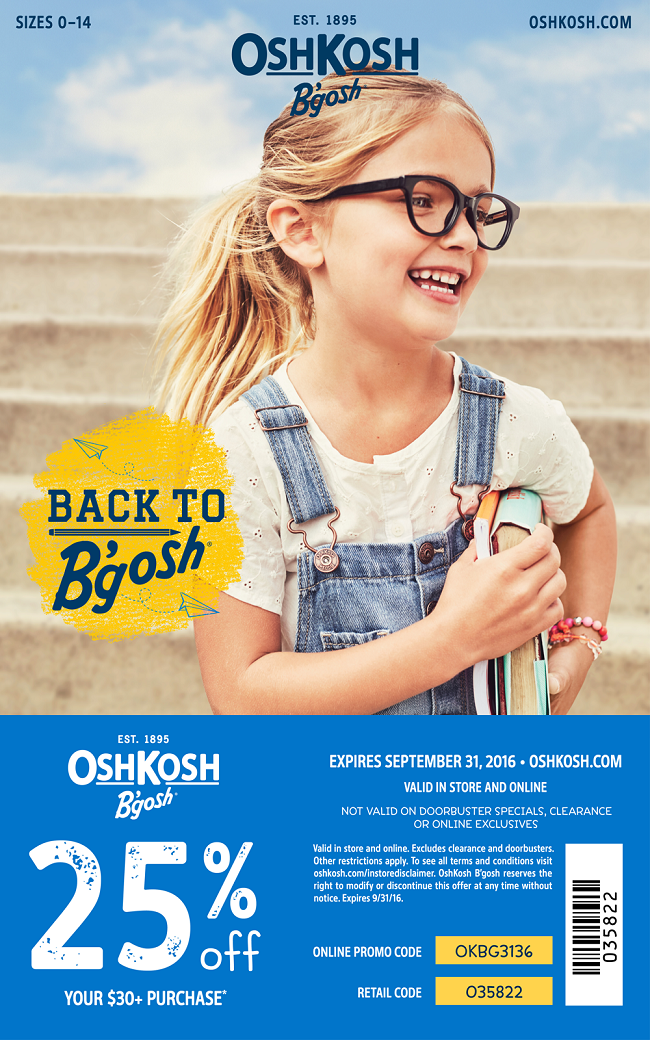 OshKosh B'gosh Back-to-School Coupon
As a budget-conscious mom, it's always a challenge to balance the style my son loves with the long-lasting quality I need for the school year. Thank goodness for OshKosh B'gosh, the place with durable classic style clothing that lasts through all of my son's busy life stages. Not only can I stock up on my son's Back-to-School clothes, but grab everything at a low price for my family budget. Thankfully, I used this OshKosh B'gosh Back-to-School Coupon to save even more too – grabbing over $200 worth of clothing for under $90. Winning! Grab yours now (or use online code OKBG3136 at checkout) to save even more on OshKosh B'gosh clothing for Back-to-School. Your budget will thank you. With coupon in hand, we headed into OshKosh B'gosh to tackle a 2nd grade boy's wardrobe.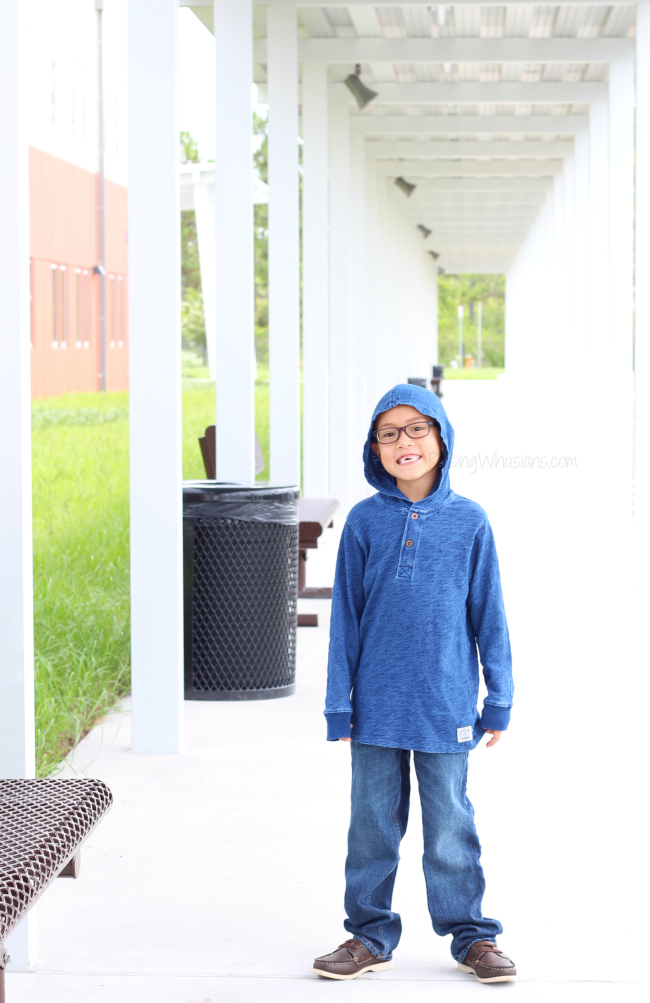 The Hooded Shirt
At almost 8 years old, my boy is more into Legos & Super Heroes than choosing what to wear. But there is that one stylish piece that we can both agree on – the hooded shirt.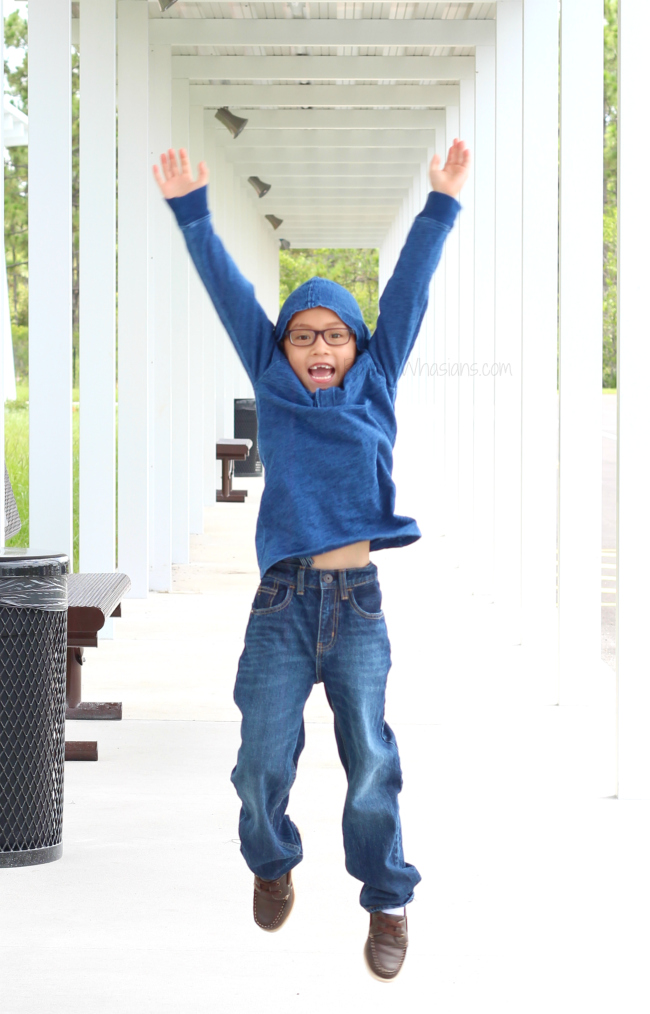 He loves hoodie shirts. I think the appeal lies within the hood, aka acceptable "super hero cape" to wear to public. Quick changing from Clark Kent to Superman with a flip of the hood, he pretty much melts my heart into puddle of mom goo.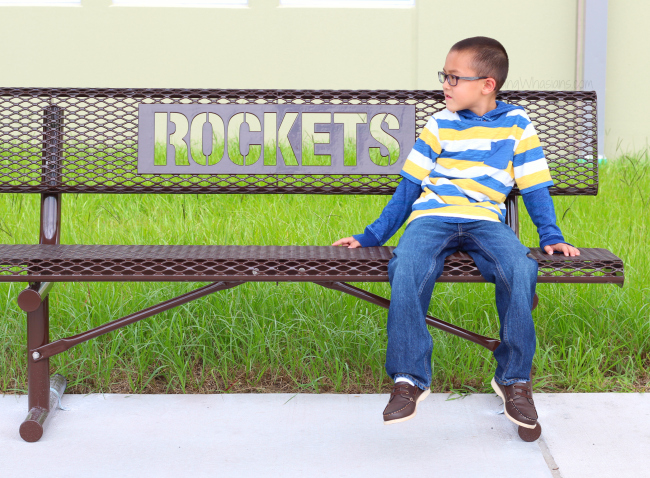 The Layered Tee
Florida style, it's in our veins. I rejoice the days when it's cold enough to wear a long sleeved tee.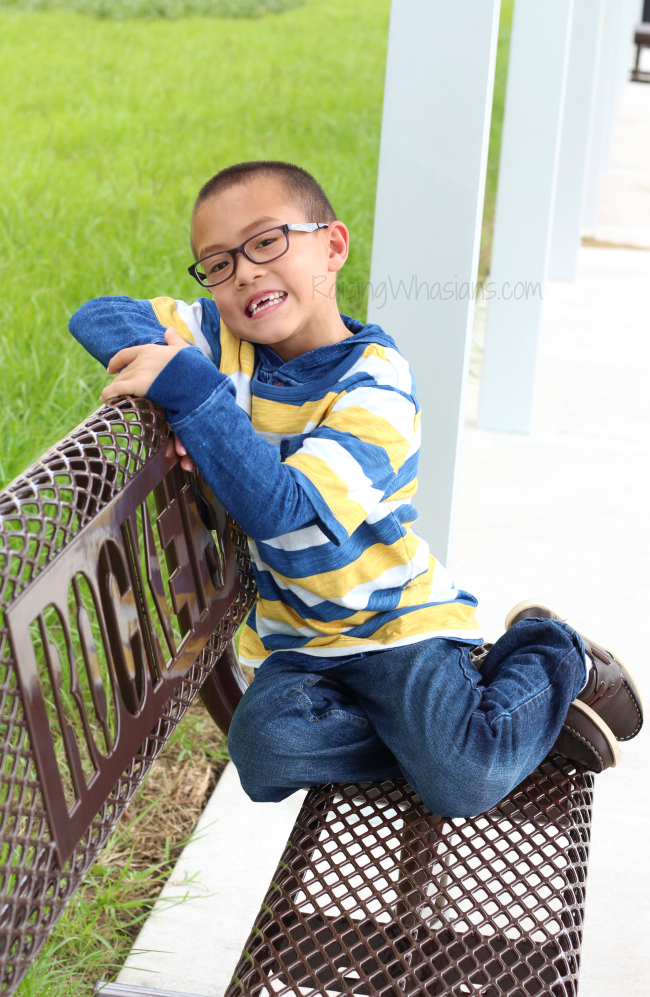 The Layered Tee look is definitely one of our go-to styles in Florida – where it's just cold enough to wear little extra, but warm enough to not need a jacket. I love the stripes on him too.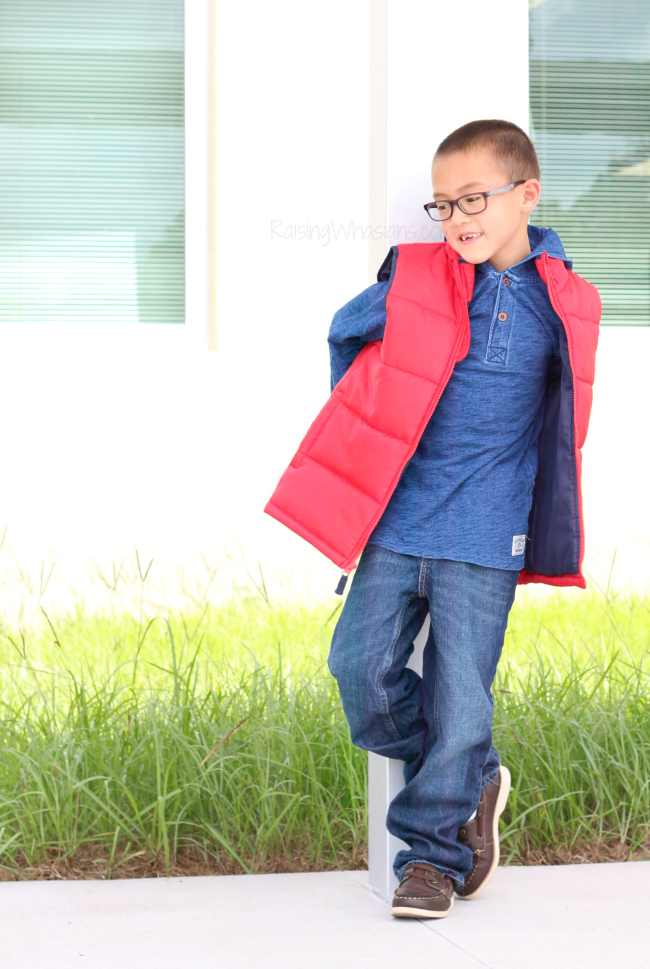 The Puffy Vest
"YES!" That's how I know that I chose a winner. My son loves puffy vests.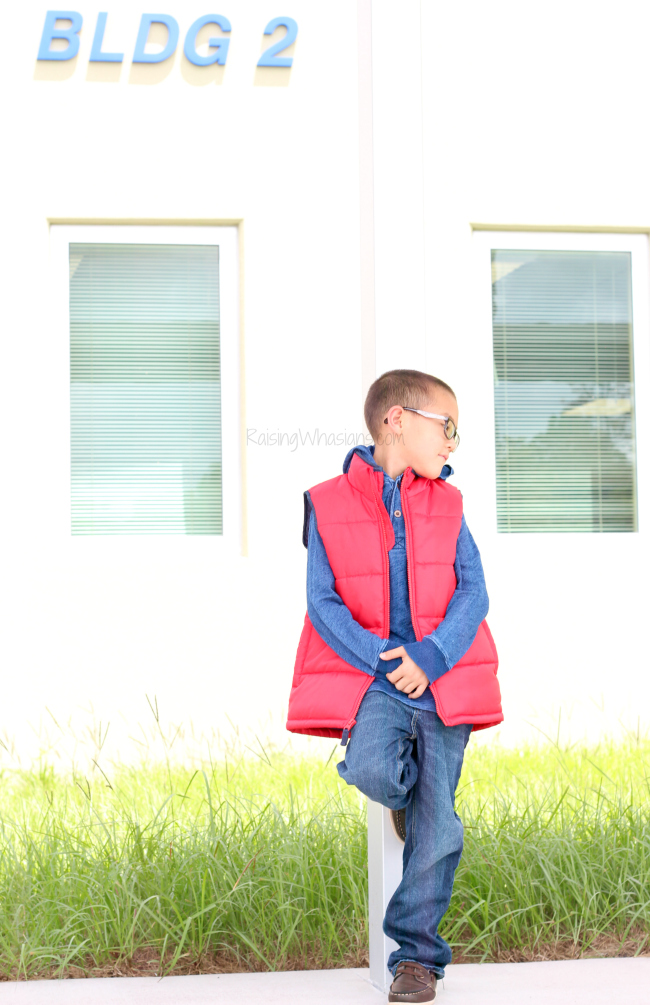 This look again is perfect for Florida weather, where it gets just cold enough to layer a bit of AWESOMENESS on top but keeping his arms free for all of that "boy energy" that needs to be burned.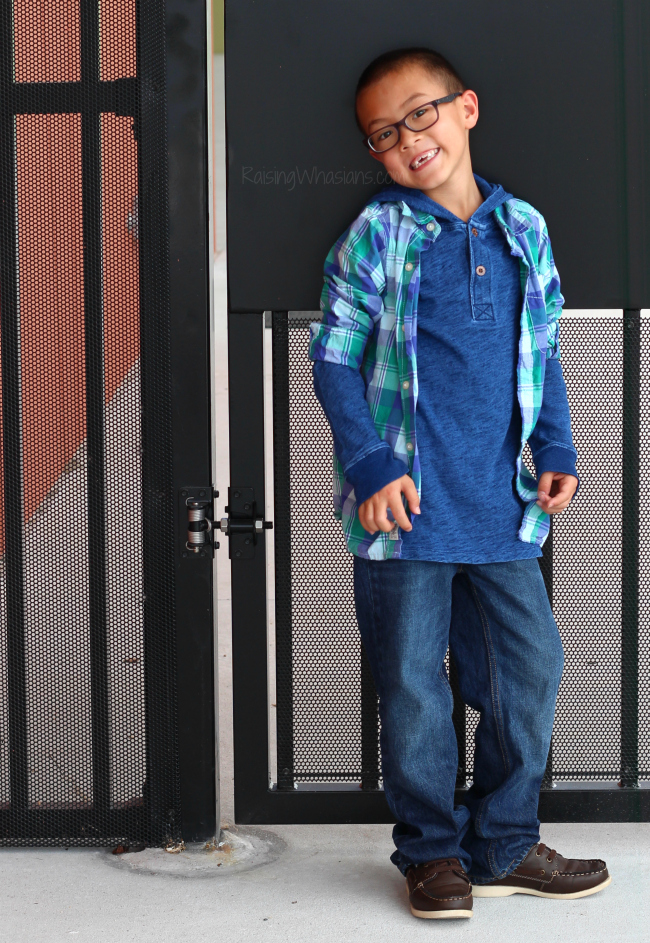 The Button Down
Who says a hooded tee can't be dressy? Hands down, this has to be my favorite look. I've always been a fan of OshKosh B'gosh button downs, adding just the right splash of extra color to this outfit.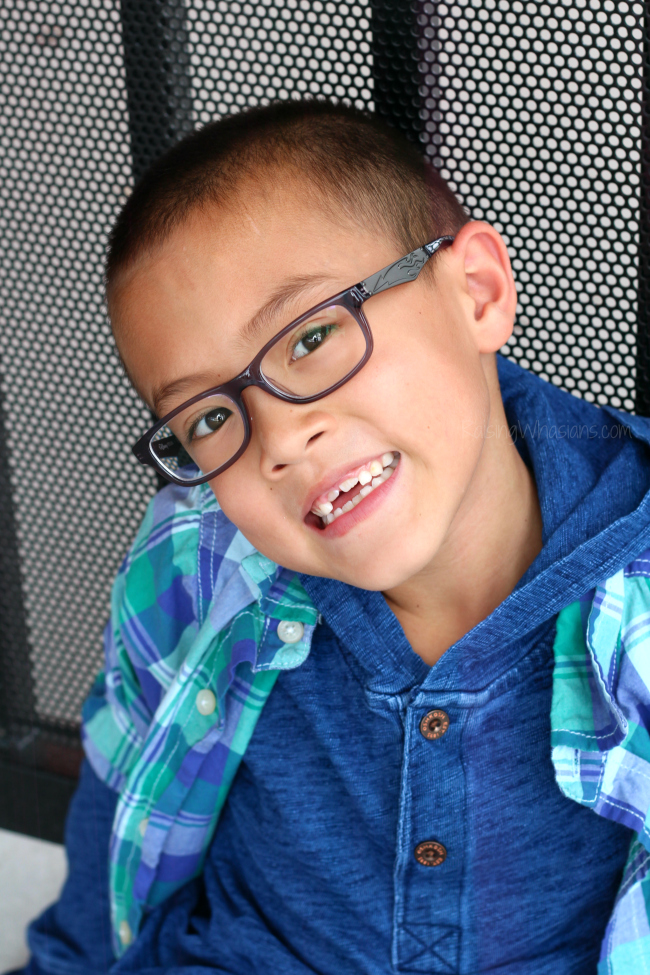 Whether popping a collar on top,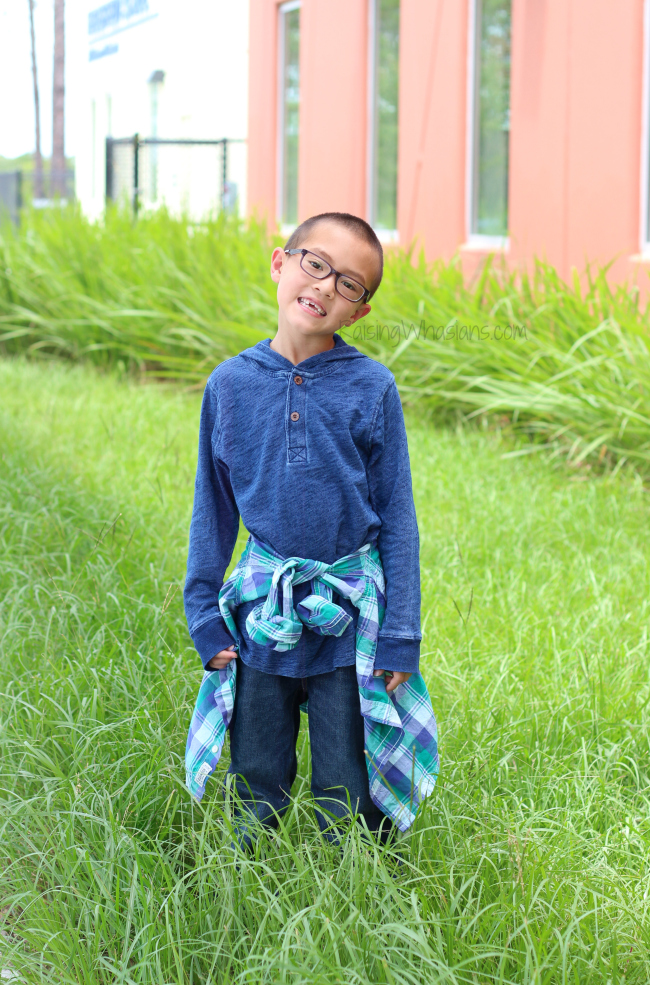 or tied around the waist, this 2nd grader is looking handsomer and handsomer by the minute.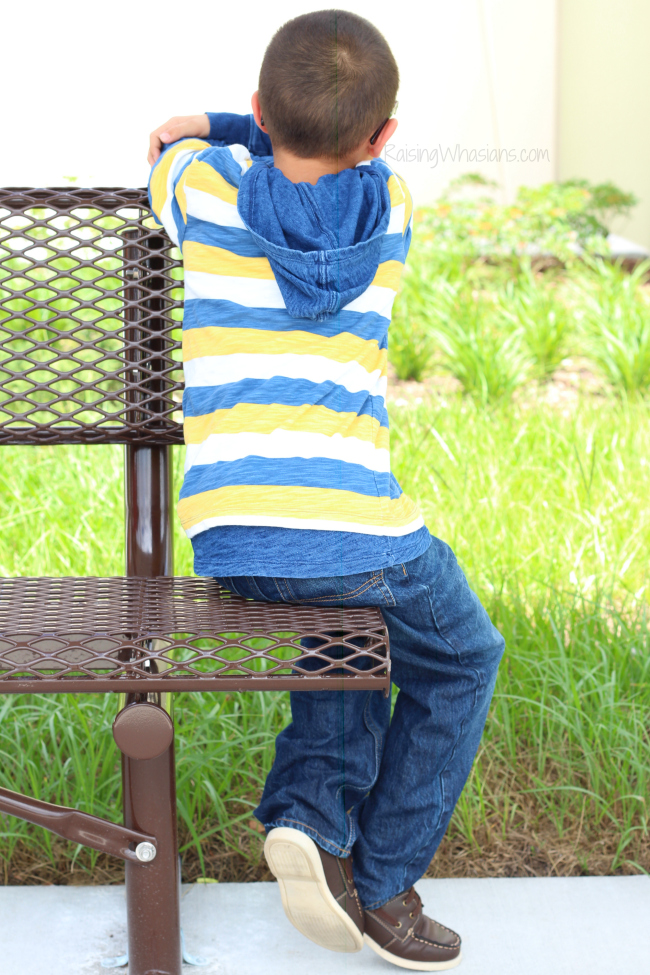 Give Back This School Year with the B'gosh Jeanius Initiative
And you know how much I love when companies give back. Just in time for Back-to-School, OshKosh B'gosh has launched the B'gosh Jeanius Initiative, with a challenge for us to give back to our communities. How does it work?
Head to your local OshKosh B'gosh store. Find the B'gosh Jeanius donation bins.
Donate cash (online or in-store) or a brand new pair of jeans to a child in need.
The Carter's Charitable Foundation will match all cash donations (up to $50,000) and all denim donations with a new item of clothing.
Every donation stays within the community for a BIG local impact.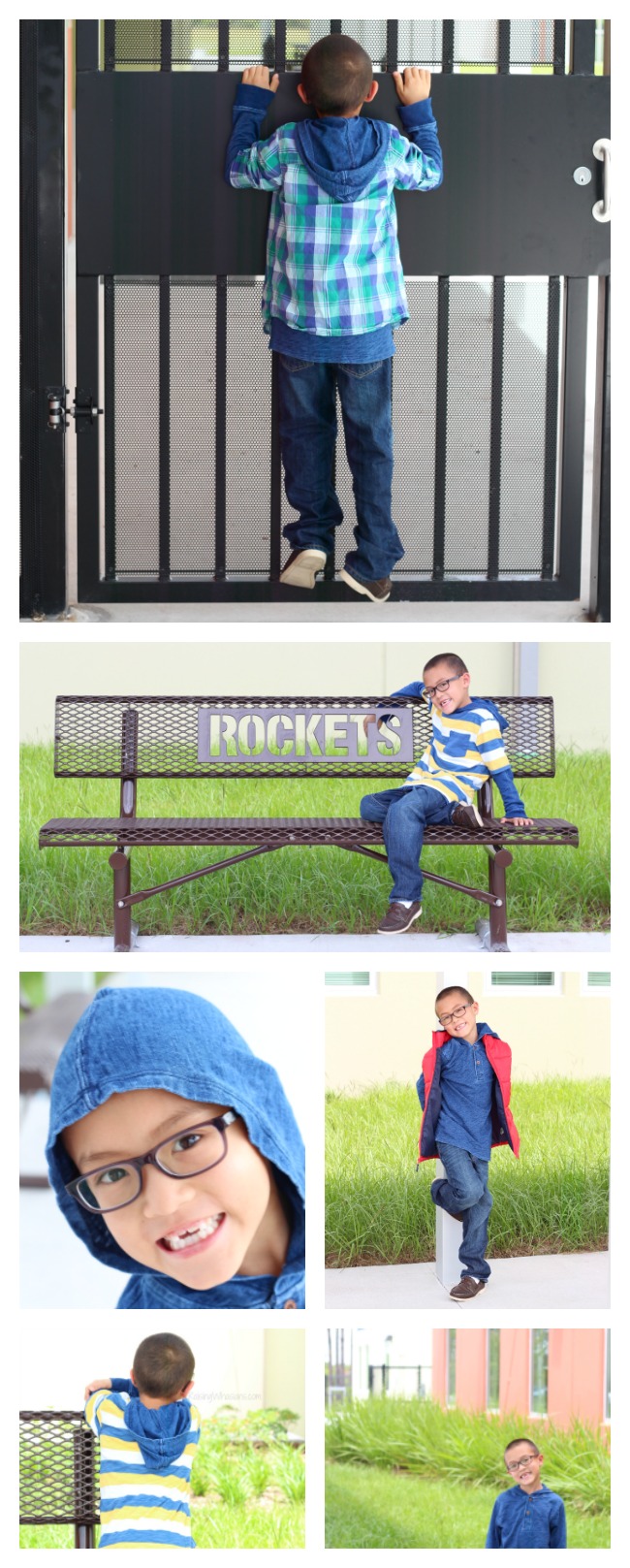 With a family-sized budget, a unique child and OshKosh B'gosh, we are stocked on Boys Back-to-School Style with everything we need for a great 2nd grade school year.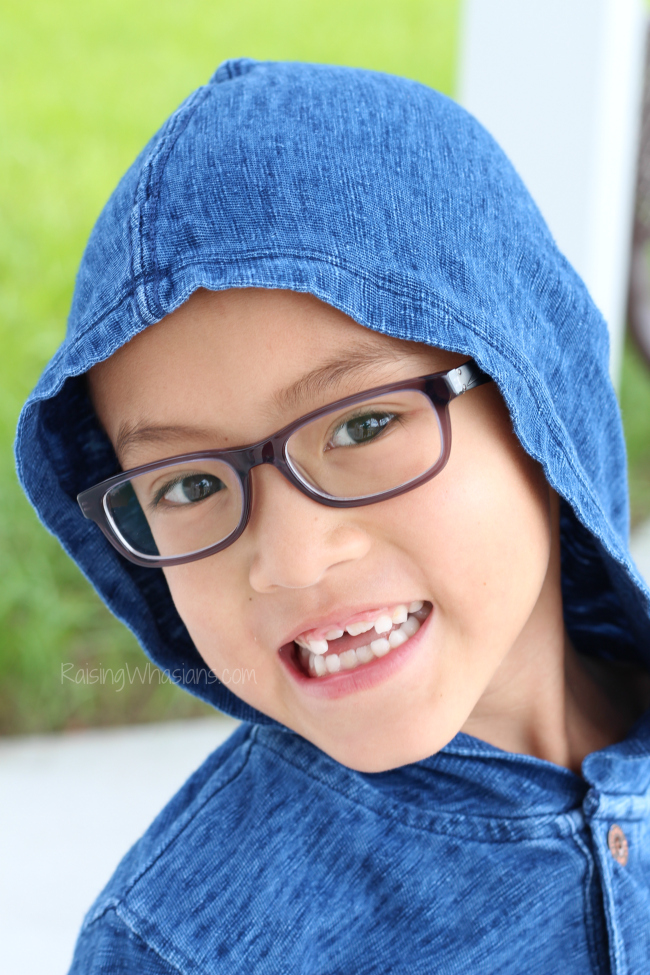 What is your child's favorite Back-to-School Style clothing essential?
Be sure to follow Raising Whasians via Facebook, Twitter, Instagram, Pinterest and YouTube for more of your favorite kids fashion, family recipes, crafts & travel!