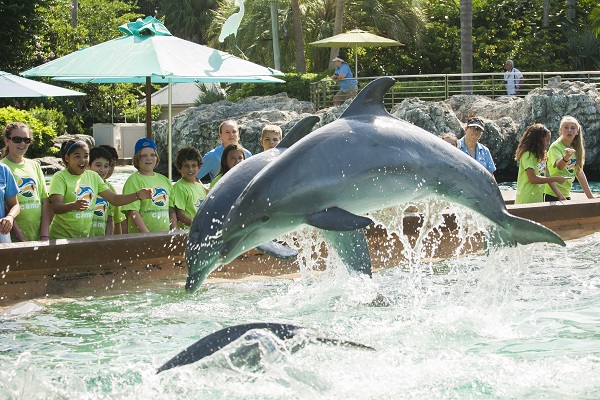 Photos thanks to SeaWorld
2015 SeaWorld Summer Camp Now Enrolling
Are you looking to make a splash with a completely fun and unique summer camp experience for your little ones this year? Well, SeaWorld Orlando has just announced their openings for the 2015 SeaWorld Summer Camp! Lots of great options for kids from preschool to 12th grade are available to make 2015 the the most memorable summer ever! Check out the Summer Camps available for your kids and all of the wonderful exclusive camp offerings!

Day Camps:
During their particular week at SeaWorld Camp, participants learn about a variety of animals, including whales, dolphins, penguins and sea lions. Campers will focus on a different animal each day and learn about them through songs, take-home arts and crafts, as well as by talking with the zoological staff. Day Camps are offered for children going into preschool through 8th grade. Lunch, snacks, a camp T-shirt and water bottle are included.
Resident Camps:
Make it a summer to remember for students going into 7-12th grade with a Career Camp. Campers experience what it takes to train and work with marine animals and have the opportunity to touch a penguin, snorkel in a shark cage, work with the animal care staff and create an enriching environment for the animals at SeaWorld. Plus, participants have the opportunity to spend a day at Discovery Cove® swimming with dolphins, snorkeling with tropical fish and rays, and feeding exotic birds in a free-flight aviary. Resident Camp fees include all camp activities, lodging onsite at SeaWorld® and at SeaWorld's partner hotel for five nights, plus all meals and snacks. Supervision and guidance is provided 24 hours a day for the entire duration. Many campers fly in from around the country – these campers are picked up at the Orlando International Airport by the dedicated camp staff and brought to SeaWorld to start their camp experience.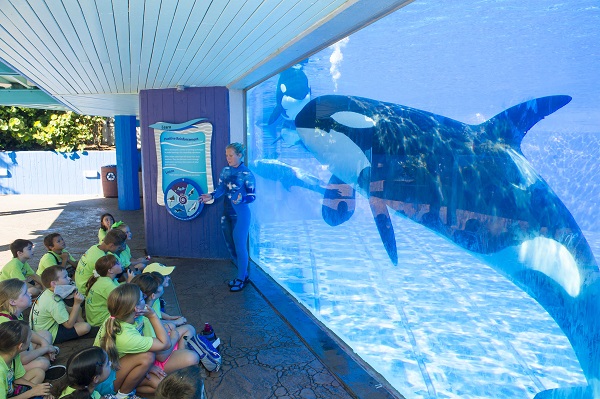 About SeaWorld Camps
SeaWorld Camps are accredited by the American Camp Association (ACA), a nationally recognized association focused on health, safety and program quality. ACA assists the public to choose camps and works to preserve, promote and improve the camp experience.
A study by the American Camp Association (ACA) revealed that over 90 percent of campers felt their summer camp experience made them feel good about themselves and helped them make new friends. 70 percent of parents said that summer camp improved their child's self-confidence.
For nearly 25 years, SeaWorld has provided safe, fun and educational camp experiences for kids of all ages in the not-so-traditional setting of a world-class theme park. In the last 10 years, more than 250,000 youth have attended a SeaWorld and Busch Gardens® Camp.
For more information on SeaWorld Summer Camps, visit SeaWorldCamps.com/Orlando or call 1-800-406-2244.
Be sure to follow Saving Said Simply via Facebook, Twitter, Instagram, Pinterest and YouTube for more reviews, giveaways and more.