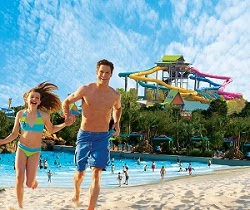 SeaWorld Aquatica – $19 Ticket Through 12-31
Here's a HOT deal for SeaWorld Aquatica through 12/31! Purchase SeaWorld Aquatica tickets through 12/31 for as low as $19 a person! With sunny Florida weather year round, now is a great time to get a ticket to check out this FUN waterpark at an amazing price! There's limited quantities of one day passes for $19 per day, so plan early!
Worried about water temps? Aquatica keeps their waters at a warm 82 degrees year round!
This limited-time offer is only available online, and is limited to 6 tickets per transaction. Each ticket requires a name that must match with photo ID upon park entry. Tickets will be date specific and only valid on the date selected. Tickets must be purchased at least 24 hours in advance to receive the offer. Limited quantities of $19 tickets per day are available.
Also for a limited time, EZPay is back! Florida Residents can grab an annual pass with an easy $8 per month plan.
Blessings!
Christie