Post sponsored by MommyParties. All fun party opinions are 100% my own. May contain affiliate links

LeapFrog LeapTV Review | 5 Reasons to Leap Into Gaming #MommyParties
Video game systems have been the rage for holiday gifting for years. It's true. I've seen quite a few enter my household growing up. But finally, there's a gaming system that is 100% safe for families and young kids, and it's the latest craze from one of my favorite companies. LeapFrog just released the brand new LeapTV for 2014, and it's going to be the hottest gaming system for the 2014 holiday season. And with our latest party, we got the opportunity to find out just why LeapTV has everyone "Leaping Into Gaming." I've got 5 reasons why your family is going to LOVE the new LeapTV!

1. All of the latest gaming features
One of the biggest concerns with "educational" gaming systems is that parents worry that the latest technology features will not be included like other systems on the market. LeapFrog definitely has taken the extra steps to ensure that not only is the LeapTV technology driven, but with the latest trends and experiences that kids these days LOVE!
LeapTV Console
A fully interactive multiple use controller: body motion, pointer play, and classic video game modes
Motion sensor camera
16 GB memory space
WiFI/Ethernet enabled
HDMI cable & AC adapter included
The LeapTV comes with everything you need to get your little ones "actively learning." The modern, sleek and compact shape of the LeapTV contents also fits our family's busy and active lifestyle too.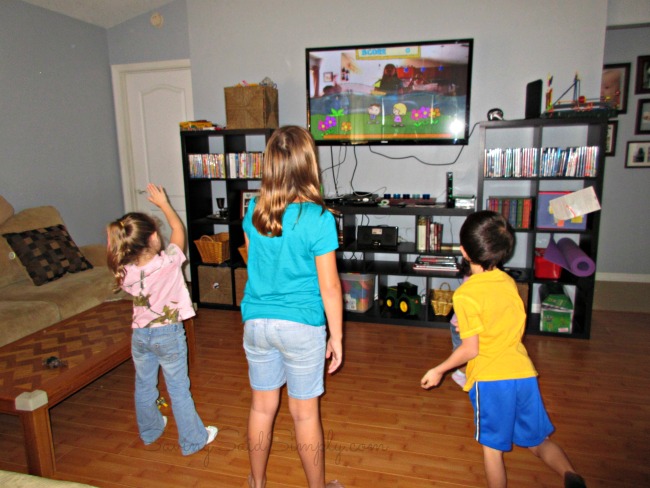 2. Encourages Active Play
When it's from LeapFrog, you know that your kids will be moving! The new LeapTV encourages active play with the use of the interactive controller. Dodging soccer balls, feeding animals, dancing and grooving, there's no time to "sit" when the LeapTV gaming system is in play! In fact, we rarely found a butt in a seat with so much action taking place! The motion sensor camera and transforming controller easily allows kids to "move" from game to game.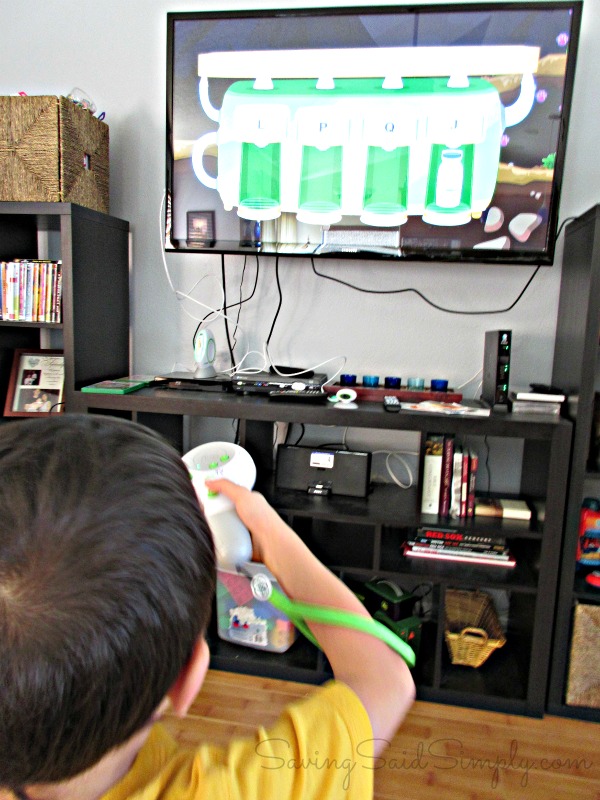 3. Interactive Learning
Reading, Math, Science, Problem Solving and Critical Thinking are introduced in an interactive way with the new LeapTV. You can see their little minds working as they solve problems together! I love how LeapFrog really gets kids engaged in learning in such a fun way!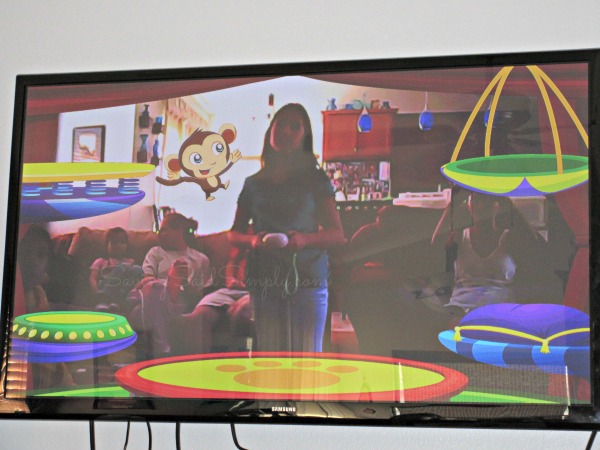 4. Works with Over 100+ LeapFrog Games
There's no boring when it comes to LeapFrog! LeapTV offers your kids over 100+ different gaming cartridges, game downloads and videos to keep those active kids active! You won't be running out of fun anytime soon!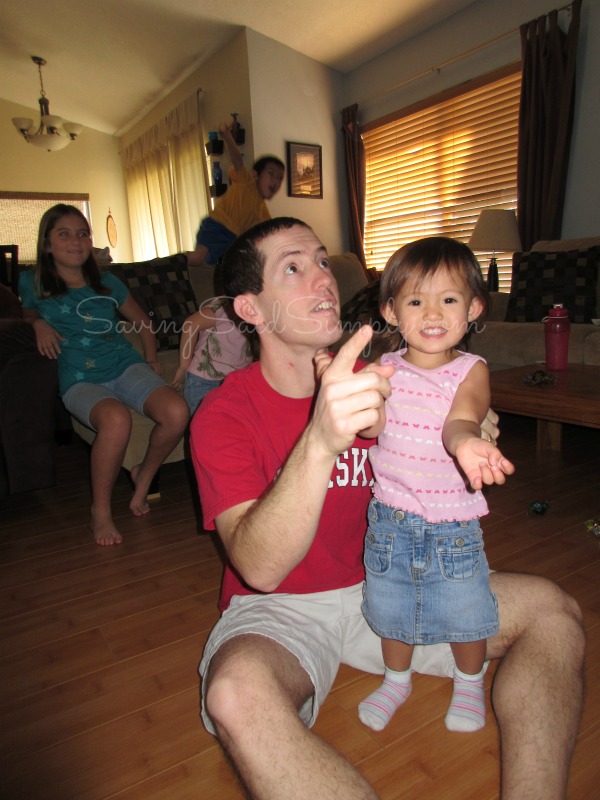 5. FUN for everyone!
The biggest plus of the LeapTV is that it is safe and fun for everyone in the family. I don't need to avert my toddler's eyes when she watches the kids play. In fact, she loves getting involved with the active gaming too! Dancing, jumping and other motor skills work seamlessly with educational learning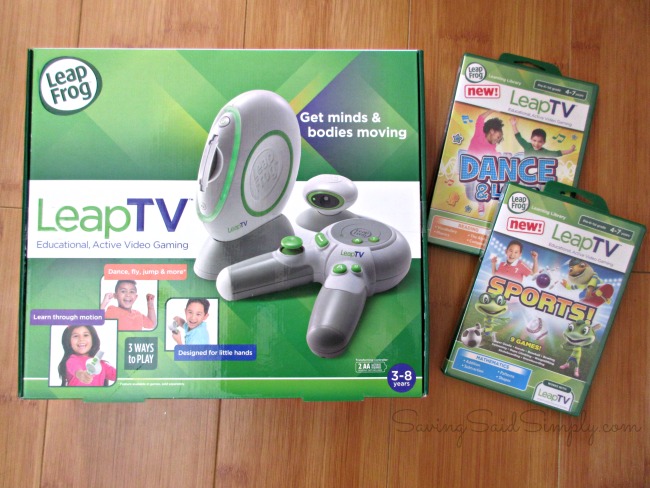 The brand new LeapTV is available at retailers for the MSRP of $149.99 (games sold separately). I really think that this latest gaming system from LeapFrog is going to be a HUGE hit for the holidays this season. Minds and bodies moving with video games has never been so much fun…and for the WHOLE family! Recommended for ages 3-8 years, I forsee many LeapTVs under the tree this season! Be sure to follow LeapFrog via @LeapFrog on Twitter, @LeapFrogOfficial on Instagram and @LeapFrog on Facebook for the latest innovative kids toys, games and more!
What is your favorite feature of the new LeapTV?
Disclosure ~ I received free products from MommyParties in exchange for this post. All opinions are 100% my own. Be sure to follow Saving Said Simply via Facebook, Twitter, Google, Instagram, Pinterest and YouTube  for more reviews, giveaways and more.