I'm swinging into Walt Disney World for the #MonkeyKingdomEvent! Post sponsored by Disney. These words never get old. All opinions are my own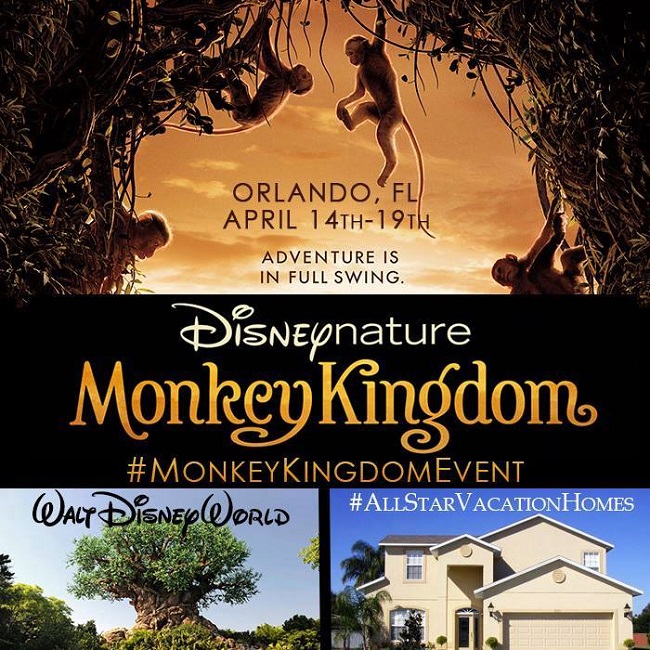 I'm Swinging Into Walt Disney World #MonkeyKingdomEvent #AllStarVacationHomes #DisneySide
I have never been more excited to be so completely terrified in my life. When Disney says it's time to hang with the monkeys, you say "how far do I swing?" Literally. With the excitement of the new Disneynature Monkey Kingdom movie swinging into theaters this April 17th, what am I going to do now? "I'm going to Disney World!" Join me April 14th thru 19th, because I'm swinging into Walt Disney World…in monkey style! What surprises and adventures await for me and 24 other amazing bloggers? {Insert my extremely happy monkey dance!}
Seriously, I'm not monkeying around here. (Ok, maybe I am.) But this Disney adventure is not a usual stroll around the park kind of trip! While right here in my hometown orf Orlando, it's not a Disney trip without a few once in a lifetime experiences! Grab your pith hats, because this safari is going to be EPIC!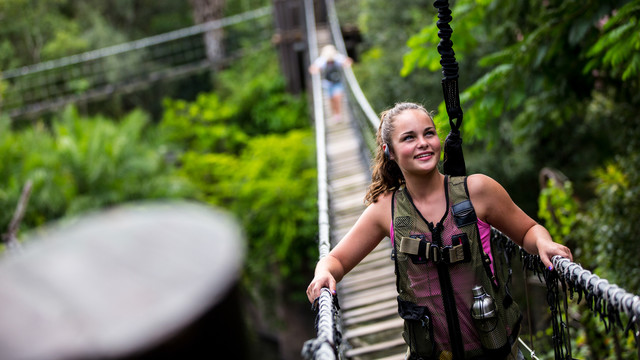 How about suspended 10 feet in the air while swinging over a rickety bridge above water infested with hungry crocodiles? Insert that picture in your mind! The Disney's Animal Kingdom Wild Africa Trek is filled with amazing animal encounters, gourmet food and a safari adventure of a lifetime. How awesome to scratch this off my Disney bucket list!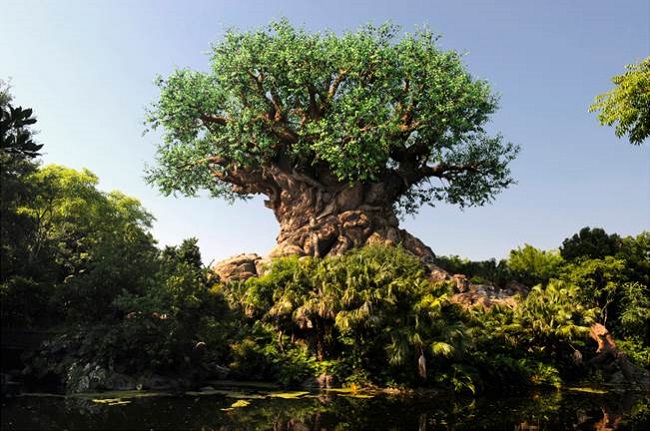 And that's not all for this safari! We're going backstage tour at Disney's Animal Kingdom to learn how Disney Cast Members tend to the 1,500-plus inhabitants who live there, an exclusive Wanyama Safari Experience where we will board a special safari vehicle and travel onto Animal Kingdom's 46 acres of savanna and see more than 200 animals. There's a Wilderness Exploration where we will jaunt across jungles, furrow into forests and make our way through the woods while we set out on a series of fact-finding challenges, an insightful interview with Disneynature Ambassador Dr. M Sanjayan, a deliciously insightful, and a 4-course lunch at the restaurant Sanaa with a Disney animal specialist.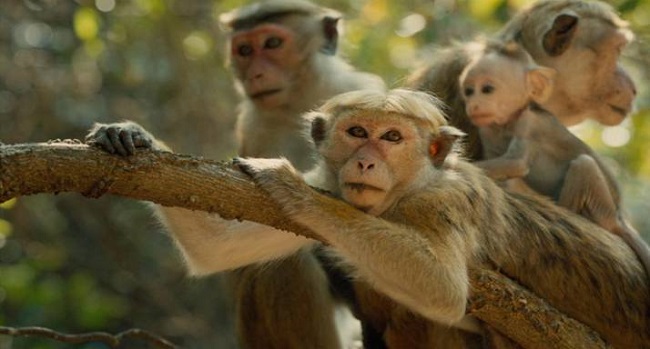 There's always Disney surprises too…I'm hoping to hold a monkey!!! Disney takes monkeying around in the backyard to a whole other level for me! And to think I was just excited that I could bring the big suitcase this time.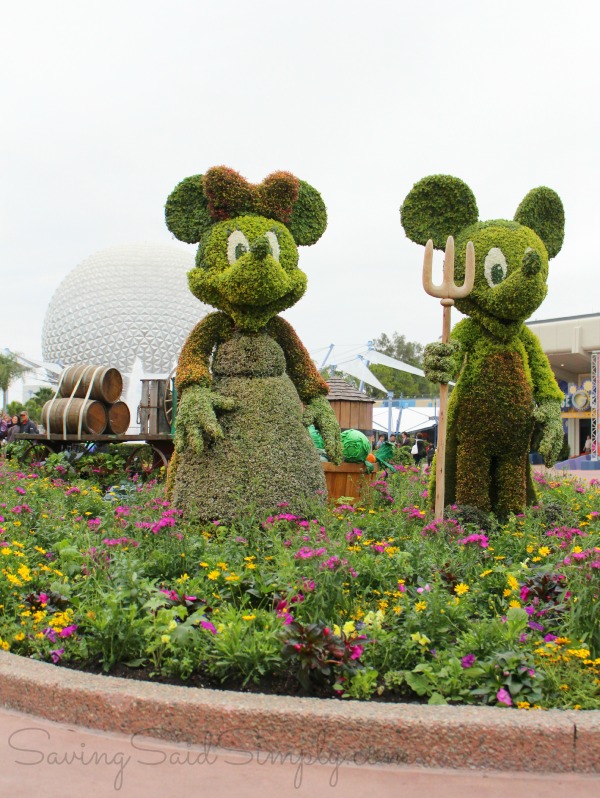 You think the Disney fun ends there? Absolutely not! We will be park hopping too! I get to experience the EPCOT International Flower & Garden Festival again (never gets old!) and free time to experience all of the magic at Magic Kingdom too! I mean 25 adult bloggers at Disney? What mischief could we get into?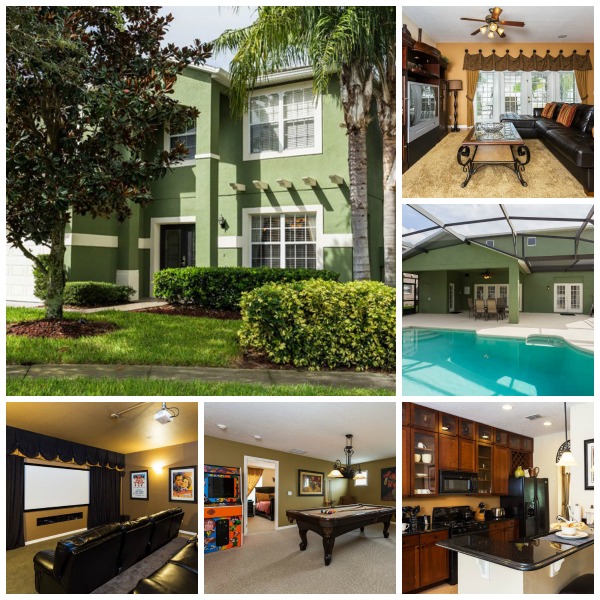 And where are we staying? In Disney style, of course! We will be staying in all of the amazing luxury of AllStar Vacation Homes during our 5 night stay. 5 bedrooms, 4.5 baths, a pool, a pool table, and did you see that movie theater room?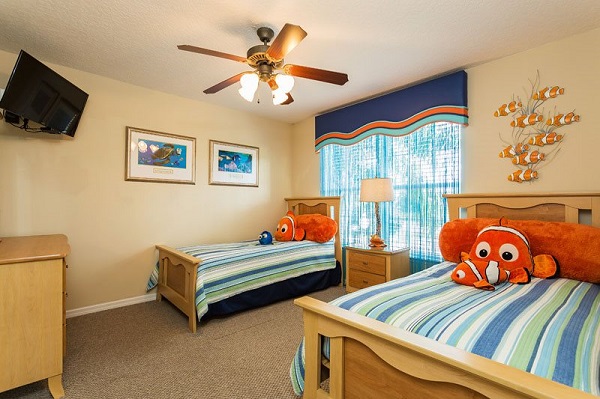 And who gets to stay in the ADORABLE Finding Nemo room? 🙂 Yours truly!
And our Monkey Kingdom trip would not be complete without the sneak peek of the amazing new Disneynature Monkey Kingdom movie. My kids look forward to these Disneynature films every year! I cannot wait to take them to see some of their favorite animals up close and in action!
Like Disneynature on Facebook: Facebook.com/Disneynature
Follow Disneynature on Twitter: Twitter.com/Disneynature
Follow Disneynature on Tumbler: http://disneynature.tumblr.com/
Follow Disneynature on Instagram: http://instagram.com/disneynature
Visit the official MONKEY KINGDOM website: http://nature.disney.com/monkey-kingdom
Take the whole family to see Disneynature's Monkey Kingdom, in theaters Friday April 17th!
Reminder: For every ticket sold opening week (April 17-23, 2015), Disneynature will make a donation to Conservation International to help protect monkeys and other endangered species in their natural habitats. Don't forget to grab your 124 pages of FREE Disneynature Monkey Kingdom Printables so your family can get into all of the fun and adventure too! I love all of the education tidbits in there for the kids! So much fun, they don't even know that they're learning!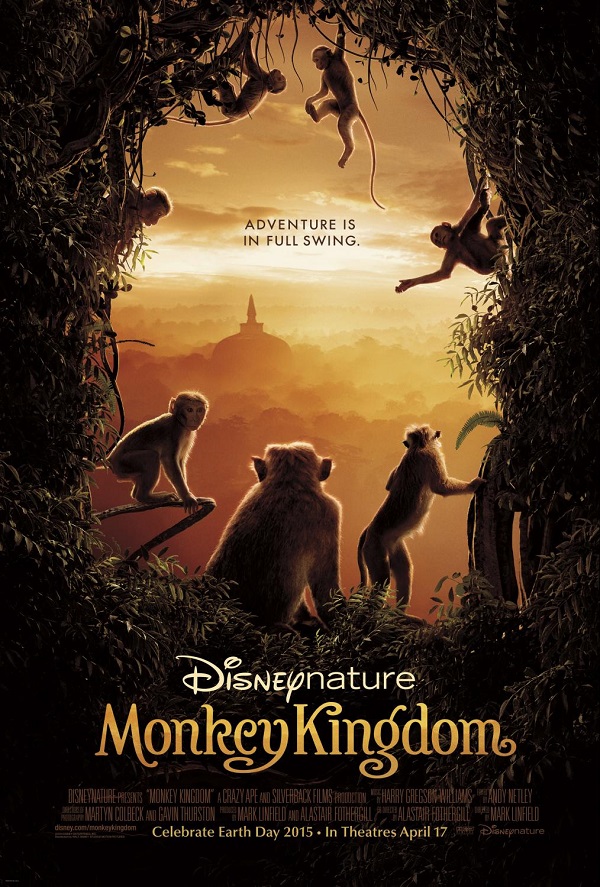 And I hope you'll join with me as I swing into the ultimate Walt Disney World adventure April 14-19 as we celebrate the opening of Monkey Kingdom! Be sure to follow along our fun with hashtags #MonkeyKingdomEvent,#AllStarVacationHomes and #DisneySide.

Disclosure ~ I've been invited to attend an all-inclusive Disney media trip at the ultimate Walt Disney Adventure in Orlando in exchange for this posting. All opinions are my own. And the monkey noises and dances are also my own. Be sure to follow Saving Said Simply via Facebook, Twitter, Instagram, Pinterest and YouTube for more reviews, giveaways and more.