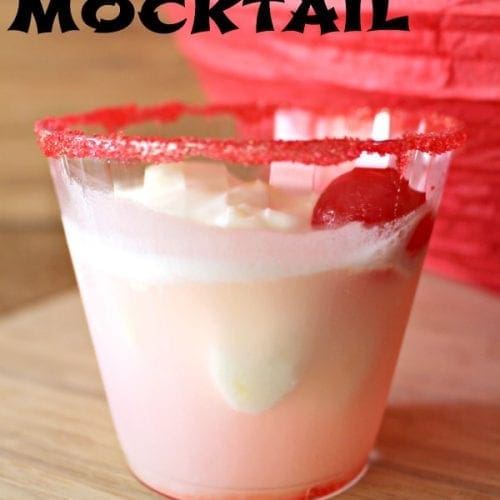 Cherry Blossom Mocktail Drink Recipe
Wow your party with this adorable Cherry Blossom inspired Mocktail Drink Recipe!
Pour some corn syrup into a shallow bowl. Pour the red crystal sprinkles into another shallow bowl. Dip the rim of the plastic cup into the corn syrup, shaking off excess. Then dip the rim into the sprinkles, fully covering the rim of the glass. Allow to harden. I actually got these cups done waaaaaay before my party started!

Pour pink lemonade into the glass, about halfway full. Plop a large scoop or pineapple sherbert into the cup. Top with a cherry.