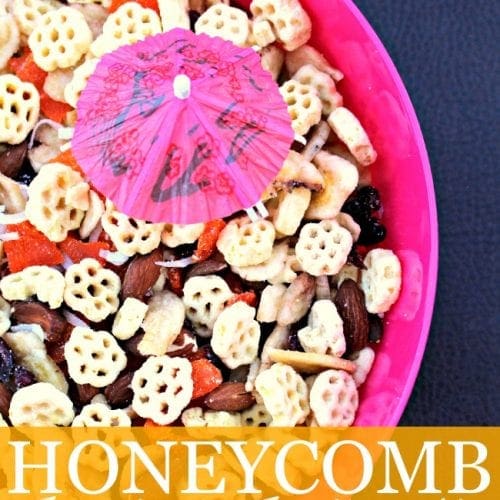 Honeycomb Tropical Trail Mix Recipe
taste tropical this summer with this easy Tropical Trail Mix Recipe, featuring your favorite Honeycomb Cereal!
Using a double boiler, melt the white chocolate over low heat. Squeeze the juice from the orange into the white chocolate, stirring until smooth.

Place Honeycomb Cereal in gallon sized plastic bag. Add white chocolate mixture. Shake until cereal is fully coated.

In large bowl mix cereal, dried fruit and shaved coconut together.

Serve immediately or store in airtight container.