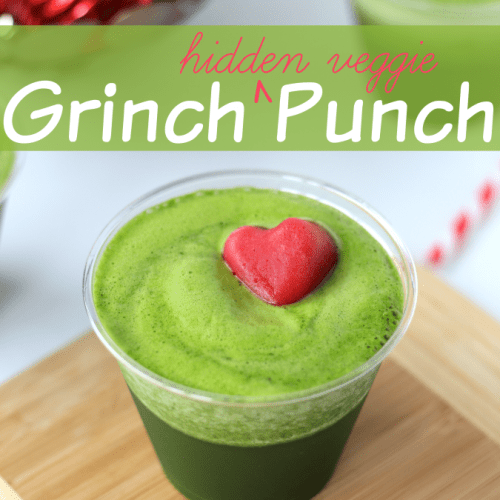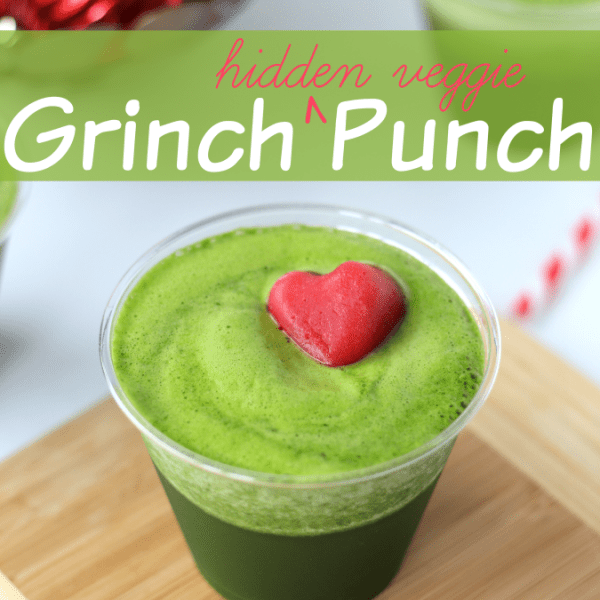 Kid-Approved Christmas Grinch Punch
Christmas Punch with a kid-friendly twist! Enjoy this Grinch Punch at your next party - with hidden veggies inside!
Lemonade

Fresh Spinach

Fresh Strawberries
Puree fresh strawberries in blender. Pour into heart shaped ice cube tray. Freeze 2-4 hours or until firm.

In blender, combine 1 cup of lemonade and 1/2 cup fresh spinach per serving. (For instance, 8 cups of lemonade and 4 cups of spinach). Blend until smooth - should have a fun Grinch green color!

When ready to serve, pour juice into cup. Float one frozen heart on top.

Serve immediately. Refrigerate leftover juice.