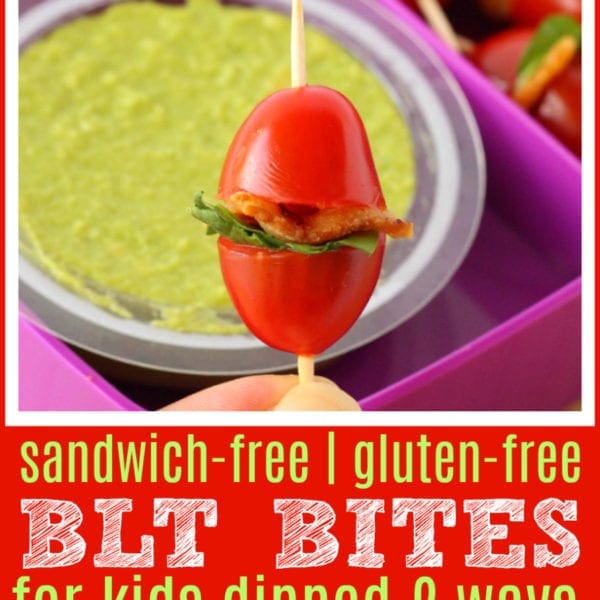 Print Recipe
Sandwich-Free BLT Bites for Kids Dipped 2 Ways
Need a creative back-to-school lunch idea? Make these Sandwich-Free BLT Bites for Kids Dipped 2 Ways!
NatureFreshTM Farms – Greenhouse Grape Tomatoes

Bacon

crisped

Fresh Lettuce

Wholly Guacamole® Mini's

like the Wholly Avocado!

Opadipity by Litehouse® Creamy Ranch Greek Yogurt Dip Snack Cups
Cut your tomatoes in half to create your "sandwich."

Cut bacon and lettuce to fit between two tomato halves. Secure with toothpick.

Dip your Sandwich-free BLT Bites in mini guacamole and/or ranch snack cups (perfect size for kids' lunchboxes!) for a tasty twist on a classic combo!