This post is sponsored by Kmart. But all mom-loving sentimental moments and opinions are my own.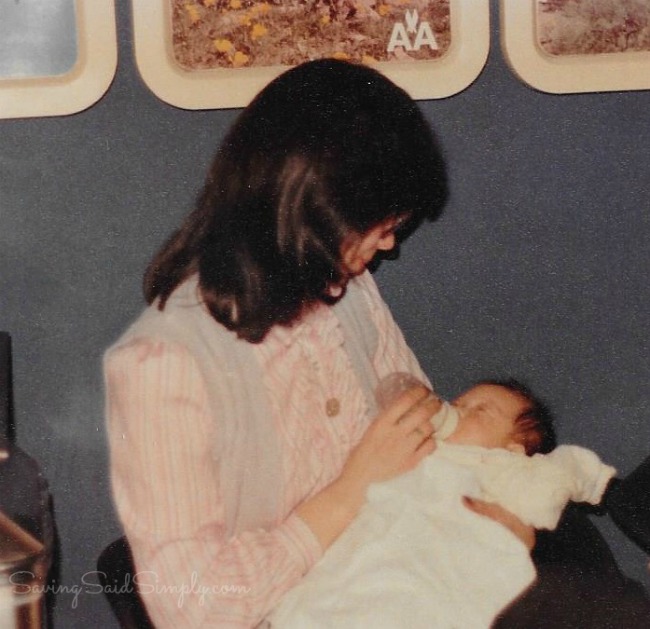 3 Reasons Why I Owe Mom BIG This Mother's Day #AllForMom
I can never say thank you enough to my mom. She had to raise me. My childhood could be described in a few words. Shocking and surprising. Let's just say, I gave my mom a run for her money. So I have 3 reasons why I owe mom BIG this Mother's Day. Let's take a walk down memory lane, shall we?
Looking back on my relationship with my mom, I won't lie to you and say that it was easy. We butted heads, a lot. We still do. To give my mom complete credit, I wasn't the easiest child to deal with. In fact, my childhood was full of moments that I wish I could take back.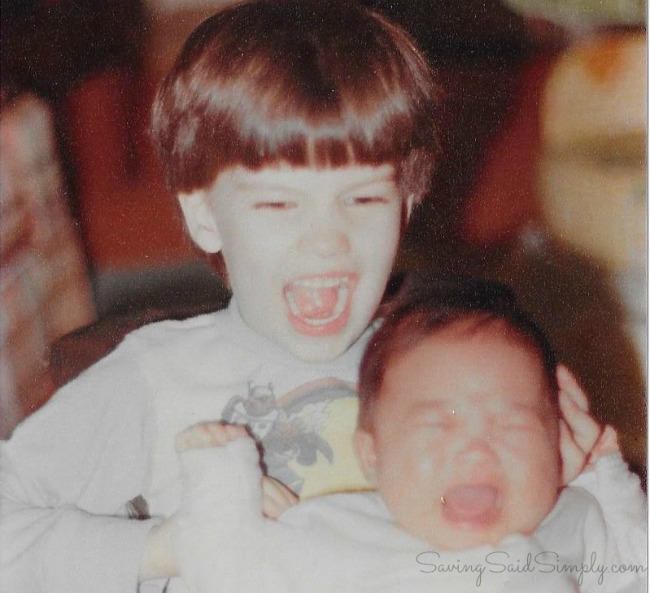 The Screaming
According to "legend" I was nicknamed the screamer. Adjusting to the American way of life post adoption didn't suit me well. And therefore, I made everyone else suffer with me. "Supposedly" I had the most earth shattering, ear piercing scream of all time from 3 months old through toddlerhood. My brother used to plug his ears when he knew my tantrum was about to commence.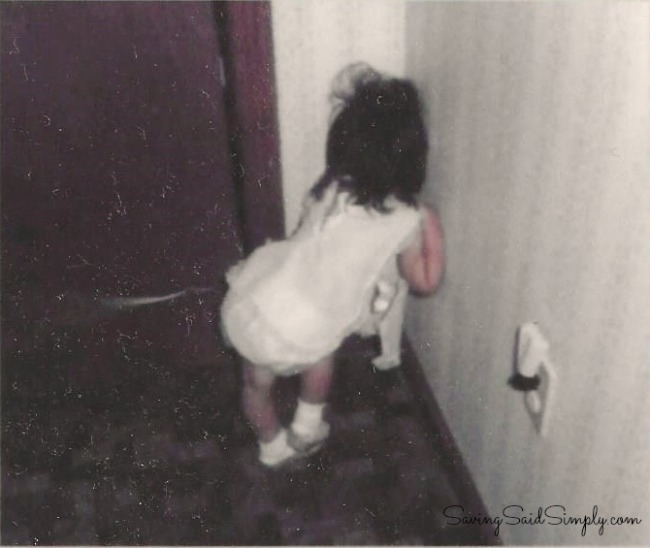 The Lying
Move into preschool/elementary age, I became the pathological liar. I would lie about anything and everything. The sky isn't blue. I didn't just sneak that Barbie doll into my backpack. And to be honest (like that pun?), I don't know why I did this. But my mom ALWAYS knew when I was lying. So I spent quite a large portion of my years here, in the corner.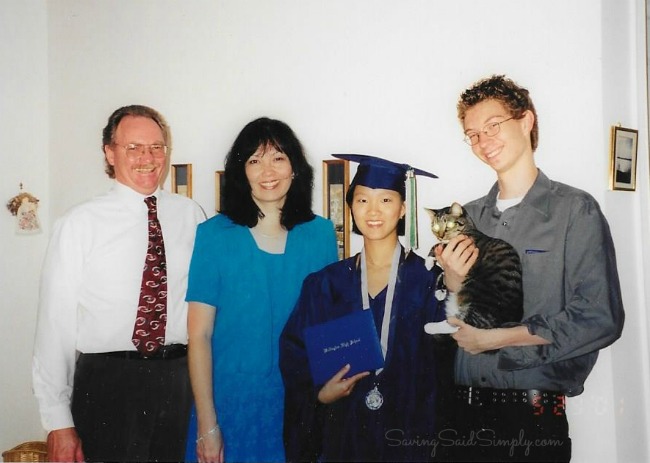 The Defiance
Enter the teenage years. I don't think I need to divulge too deeply to understand what my mom had to deal with here.
So as you can see, I have quite a few reasons why I owe my mom BIG this Mother's Day. I have about 21 years of saying sorry to make up for.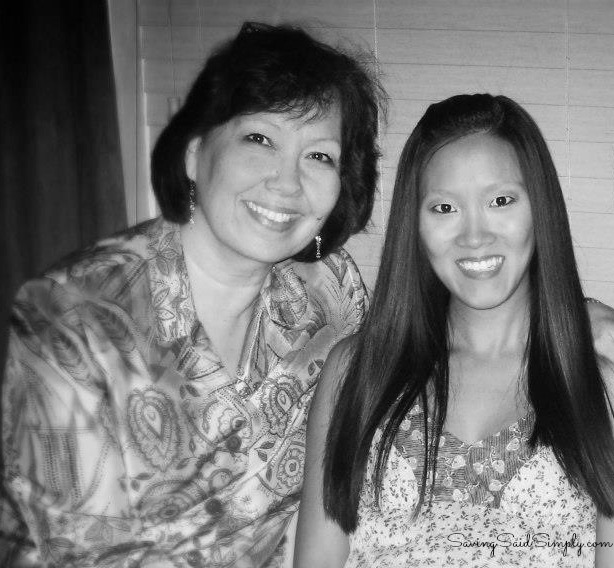 So What Did I Get From Mom?
It wasn't until I became a mom myself that I learned to appreciate all that my mom had done for me. Understanding the patience, the discipline, the love and yes, even the head butting were all essential to shaping me into the best mom that I can be today. I know I got the absolute best Mom Skills to tackle all of the childhood moments my kids may throw at me. And for that, I am so thankful. When I tuck my kids in bed and say nighttime prayers with them, I think of my mom. When I listen to my 2 year old daughter's latest tantrum, I think of my mom. When I throw a mean birthday party, I think of my mom. And yes, even when I have to put my children in the corner for discipline, I laugh and think of my mom. My mom is such a crucial part of my life and someone I can never thank enough for the person I am today.
What did you get from mom? Is it your good looks? Your cooking skills? Or maybe like me, you learned to appreciate those mom skills many years later.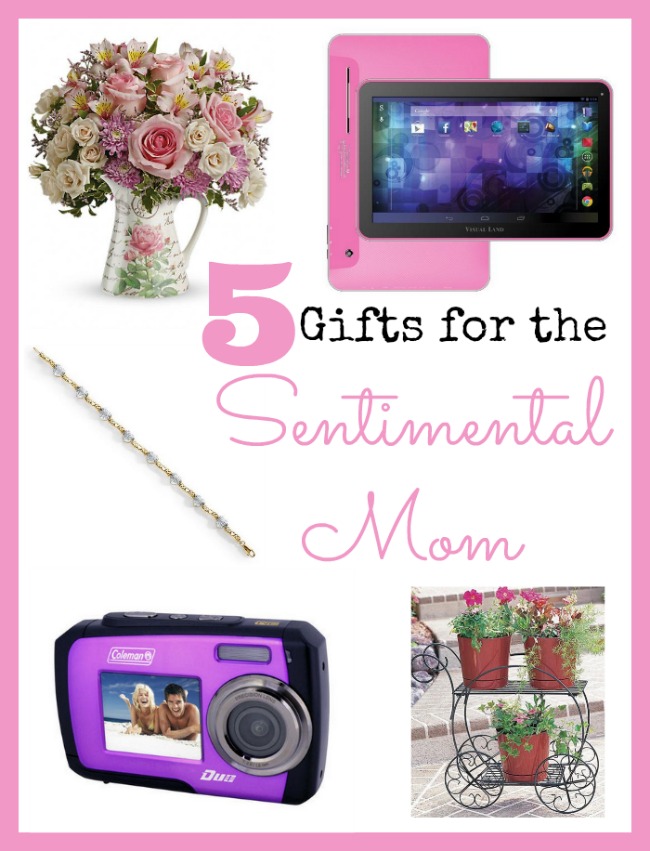 Mother's Day Gift Ideas For The Sentimental Mom
And just like me, my mom is sentimental. We both love the memories, the symbolism and things that make us think about our kids (and grand kids). So I whipped up the perfect gift list for my sentimental mom this season.
1. White Diamond Two-Tone Mom Hearts Bracelet – I love the hidden "mom" written in the gold chain
2. Fill My Heart Bouquet – a beautiful way to tell mom thanks
3. Coleman Duo Digital Camera – to capture every moment
4. Visual Land Prestige Tablet – to stay in touch with family
5. Cobraco Two-Tiered Garden Cart – to watch the world grow
Mother's Day is THIS Sunday!! If you're still searching for that perfect gift, Kmart has everything your mom needs from great looks to sentimental gifts. Find more great Mother's Day gift ideas and deals at kmart.com/mothersday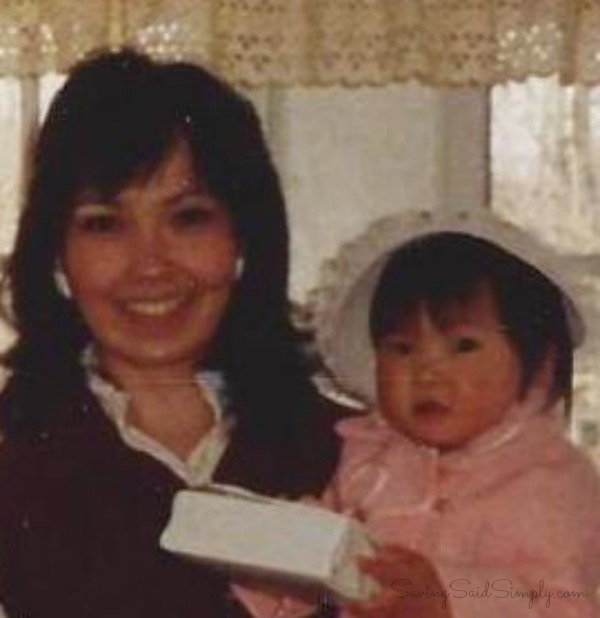 What makes your mom so special to you?
Be sure to follow Saving Said Simply via Facebook, Twitter, Instagram, Pinterest and YouTube for more family moments.