Step up your toddler fashion this winter season with Sass Meets Class with the Mini classy Toddler Style. This post is sponsored by the MINI classy. All fashionable and sassy opinions are my own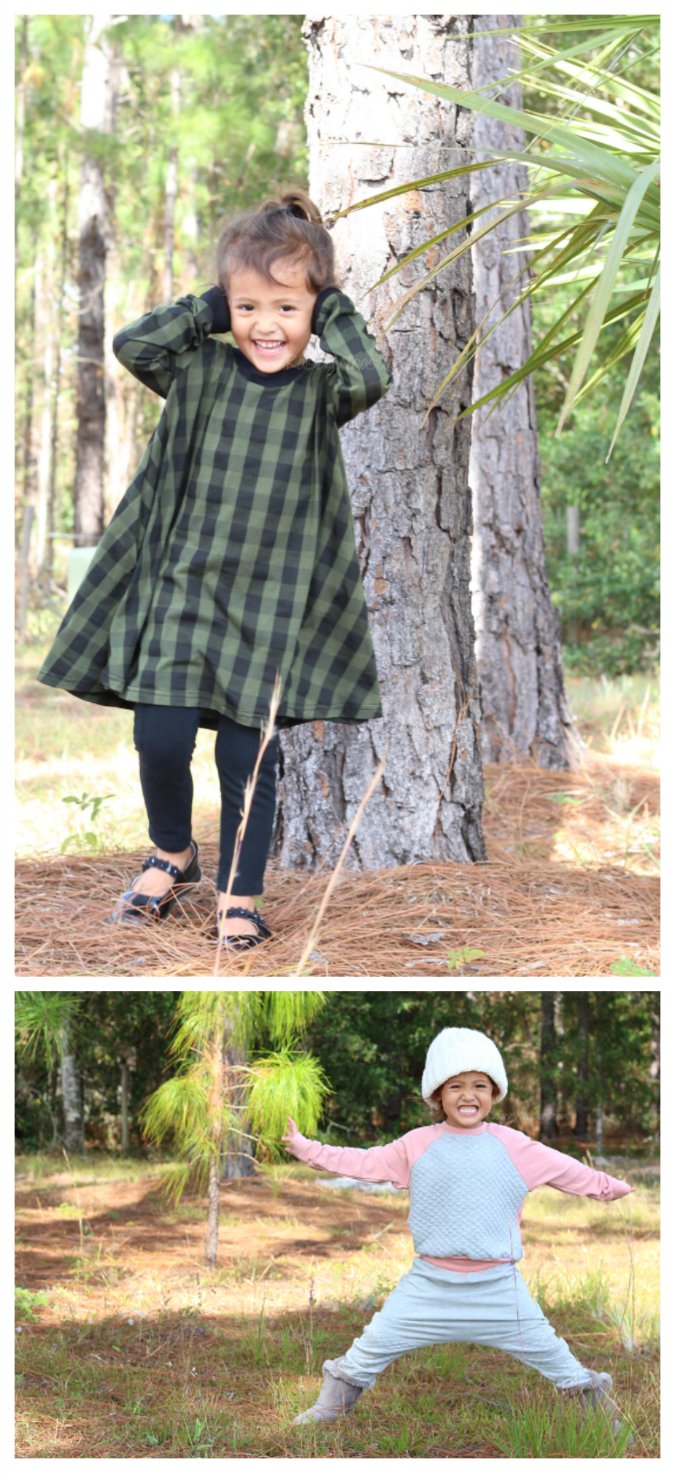 Sass Meets Class with the MINI classy Toddler Style + Coupon Code
My toddler has had this nickname as long as I can remember – Miss Sassy Pants. Needless to say, she's grown into that nickname nicely…or sassy…whatever. She owns it. Finding a wardrobe to match her sassy-ness, that's a horse of a different color. I'm always on the hunt for cute, comfy, everyday wear that keeps up with my girl's busy lifestyle. Insert the MINI classy, unique toddler style that accentuates my girl's one-of-a kind personality. See why sass meets class with adorable street wear from the MINI classy and scroll down for an exclusive coupon code for the holidays!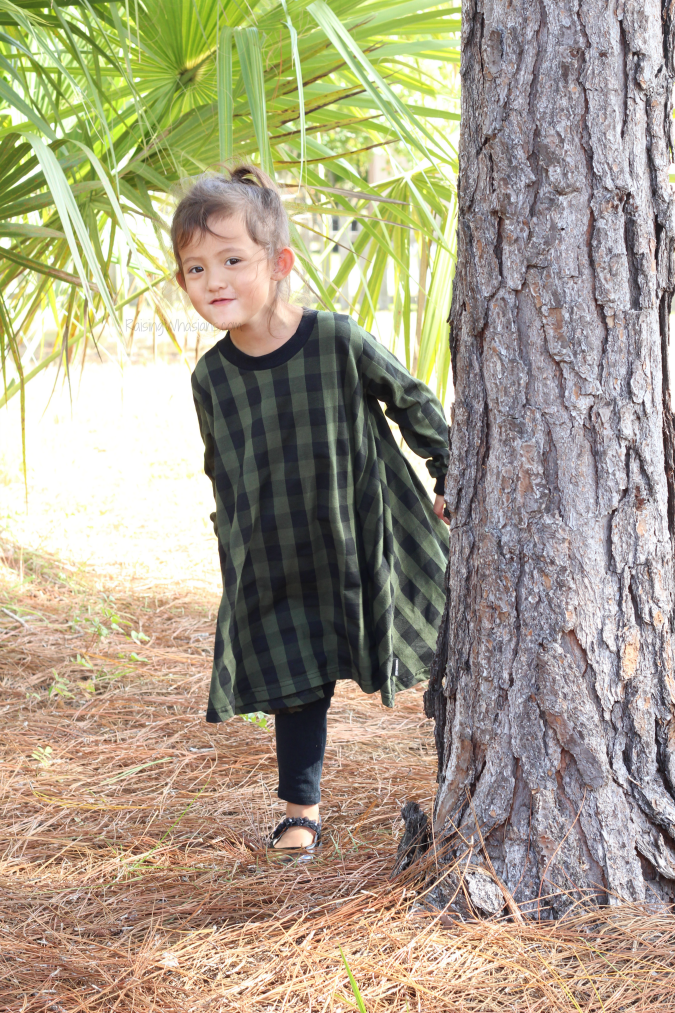 One-of-a-Kind Kids Fashion, Made with Quality
I am in LOVE with the MINI classy street wear. High quality materials. Comfortable for everyday use. And uniquely cute…seriously cute for kids. Just the way this company styles their fashions for boys and girls with modern cuts – it's refreshing to see.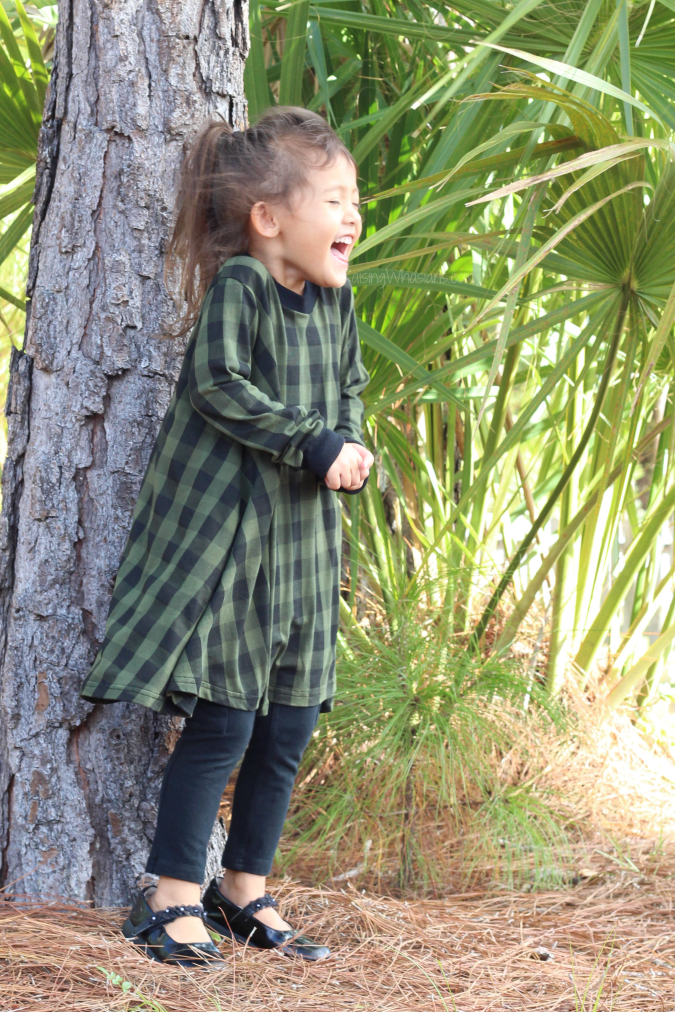 Like this Black & Evergreen Buffalo Check Trapeze Dress.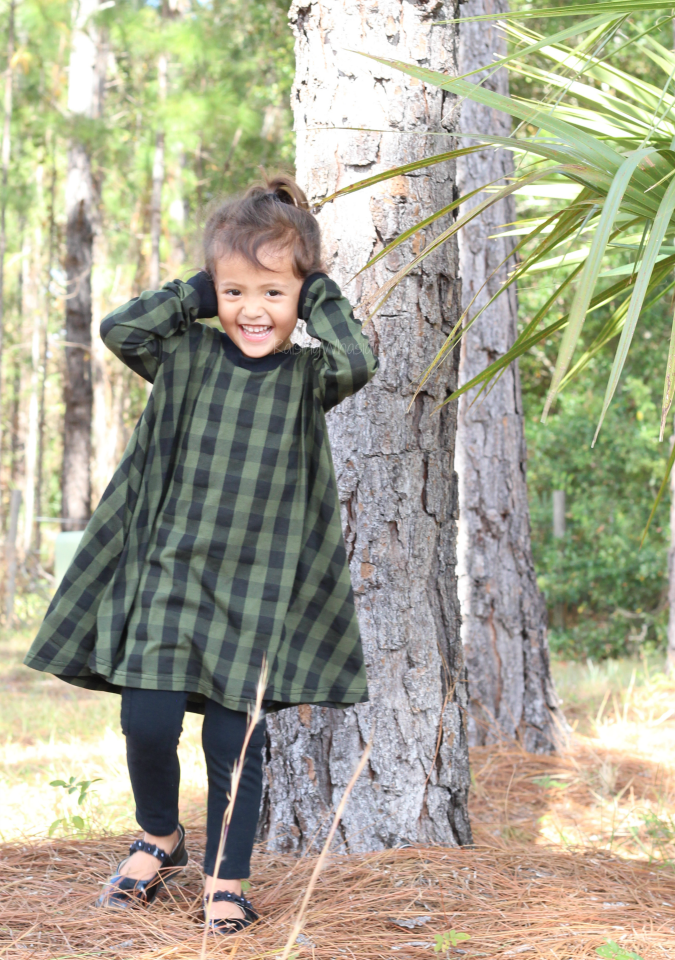 Perfect for twirling and blowing in the breeze,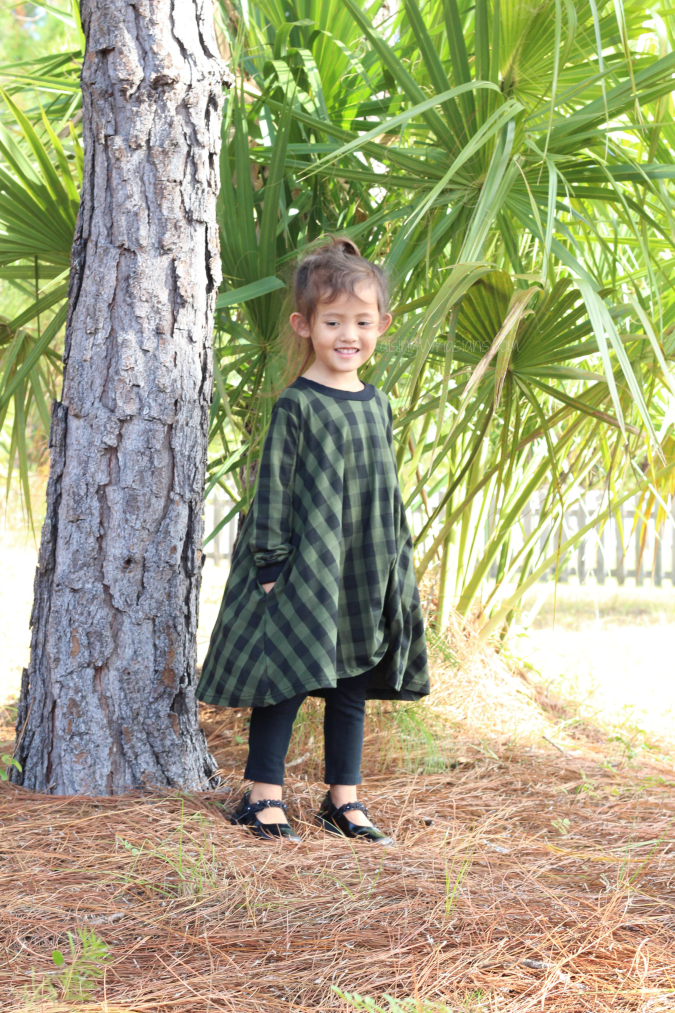 …and can we talk about how much I love the pockets? YES, this sassy girl has pockets in her dress!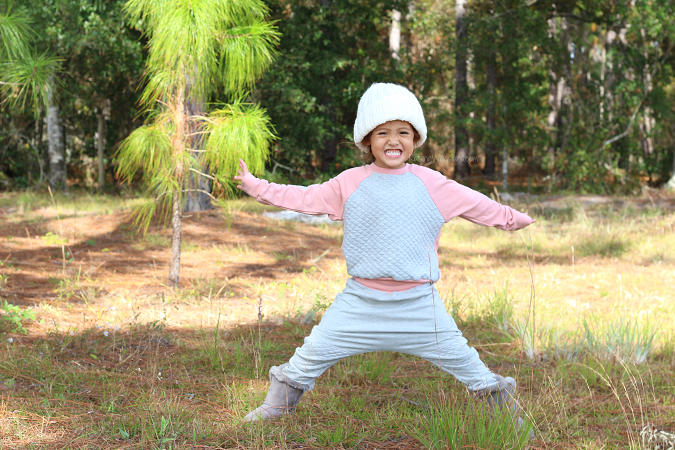 The Perfect Sassy Pants…Literally
I found the perfect sassy pants for my little Miss Sassy Pants. the MINI classy has really adorable designed harem pants for your stylish kid. Somewhere between 90s Hammer Time and Genie from Aladdin – it's my girl's statement pants of the season.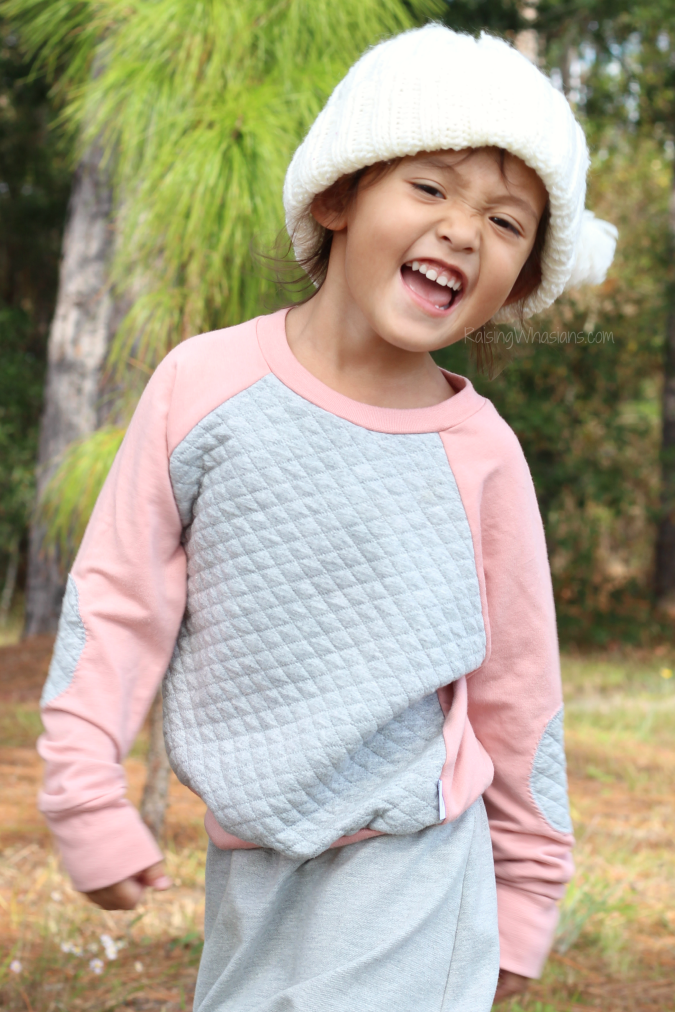 Then pair it with this Frost Pink and Grey Quilted Crewneck sweatshirt, best winter gear combo ever!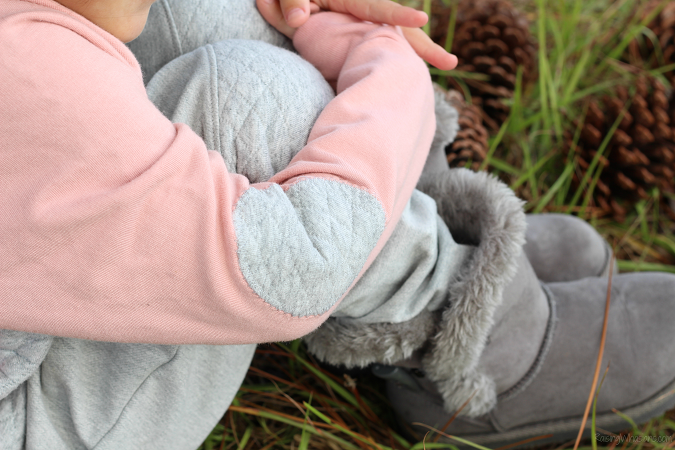 I love the soft pink for the season and the quilted patterns on the chest, elbows and knees – such a cute touch!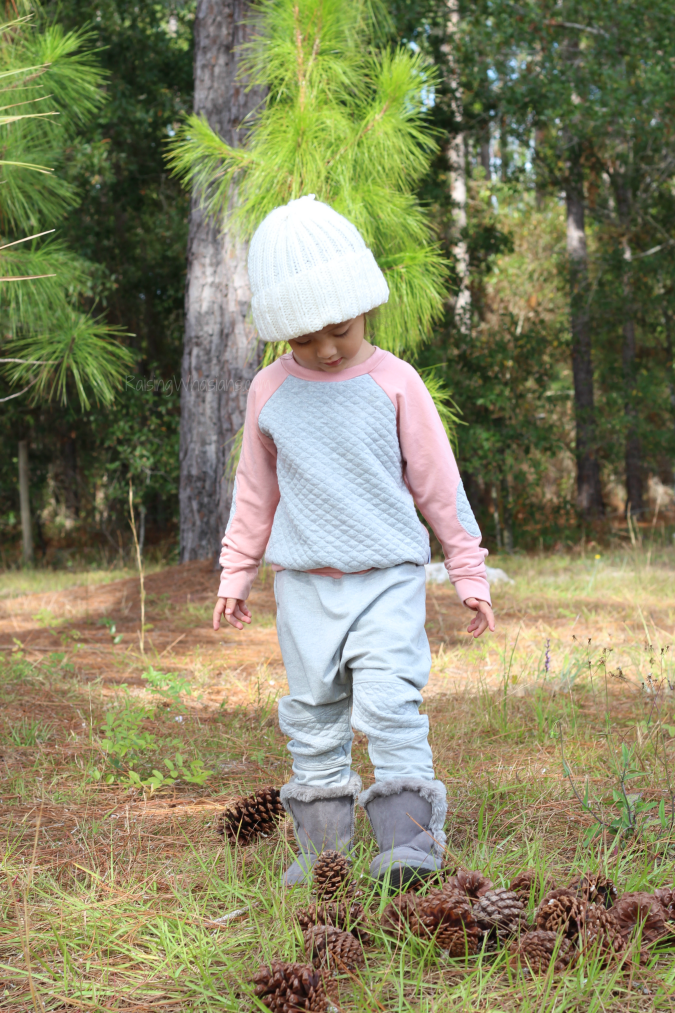 And she loves this outfit so much – she wants to wear it everyday. She asked me if they were her new jammies because they are so comfy!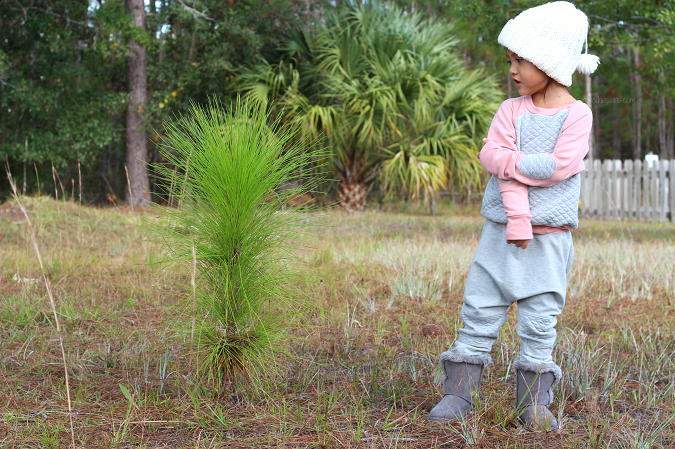 the MINI classy Coupon Code
Looking to give a little sass and a little class this holiday season? Dress your kids in style with the MINI classy and this exclusive coupon code for my readers! Head over to www.theminiclassy.com and enter coupon code CHRISTIE20 to save 20% off your order right now. The perfect time to stock up on holiday fashions, winter gear, and of course, the cutest kids' fashions for the season. I've got my eye on those adorable Gingham Check Skater Dresses next! Stay connected with the MINI classy on Facebook, Twitter, Instagram and Pinterest for the latest in adorable kids fashion.
What's your toddler's style? Sassy like mine? Do you have a favorite piece from the MINI classy collection?
Be sure to follow Raising Whasians via Facebook, Twitter, Instagram, Pinterest and YouTube for more of our sassy toddler fashion, recipes, crafts, travel & more.

Looking for more?