Smiley 360, I was apprehensive about this company
Ok, so I saw the weeks of posting about Smiley360. I was curious, but had doubts that this site was really FREE. It seemed too good to be true. You get stuff and coupons for free, just for sharing about it on facebook/twitter and talking with friends?
Yup! Smiley360 is a site that relies heavily on social media to promote company products and services. Companies get honest reviews of their products and get you to do all of the work telling everyone you know about it. You're the company's glorified marketer 🙂
How it works:
You get picked for a Smiley360 mission. This is at their discretion. But it does help to update your profile and answer surveys as soon as they become available.
You use their facebook and twitter applications to post to your wall about the product. You can say anything from how much you like it to the conversation you had with someone.
Face to Face Report: You actually write a report with the # of people you talked to and the conversation you had out in the real world.
Writing on the Smiley360 Product page: This is your review of the product. Did you like it, how you'd rate it, specifics.
Click thrus: You post links to your website, blog, etc. It tracks your clicks while bringing the person to the site to get a potential coupon/information about the product.
The more points your earn on a mission, the likelihood of getting picked for a future mission.
The perks? You get to keep the product and get coupons to share with people in your life.
The work? Obviously from the bullet points above, you don't earn freebies for nothing. You do have to promote the product and write the reviews. I would say from experience that it doesn't take very long to do. It was a little confusing at first because you have all of the tasks to do before you receive the product. You feel a little pressured to get the tasks done before you even had a chance to review.
The proof:
Here's what I have received from Smiley360 so far.
Children's Advil : I got 1 bottle, (10) $1 off coupons with dosaging chart and a parent book for deciding when to use the product.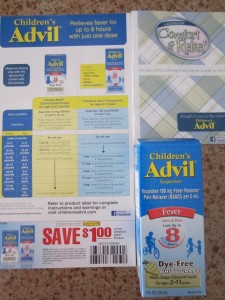 Pretty awesome, right?
Woolite : (1) 25 load bottle and (10) $1 off coupons!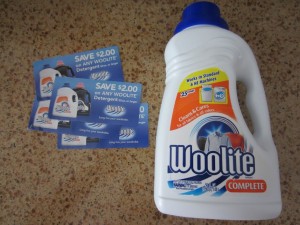 Another awesome freebie!
So, you decide if you can put the few minutes into writing reviews, promoting on your social media sites, and posting about it. I have to say for the nice sized freebies and coupons I got, I think I'm going to keep at it 🙂
Disclosure: I did receive all products and coupons for free using Smiley360. All reviews and opinions are 100% my own.
Blessings!
Christie