What can you expect from SeaWorld Orlando: Bands, Brew and BBQ Weekend? Here are my best tips. This post is sponsored by SeaWorld Orlando. All opinions are my own.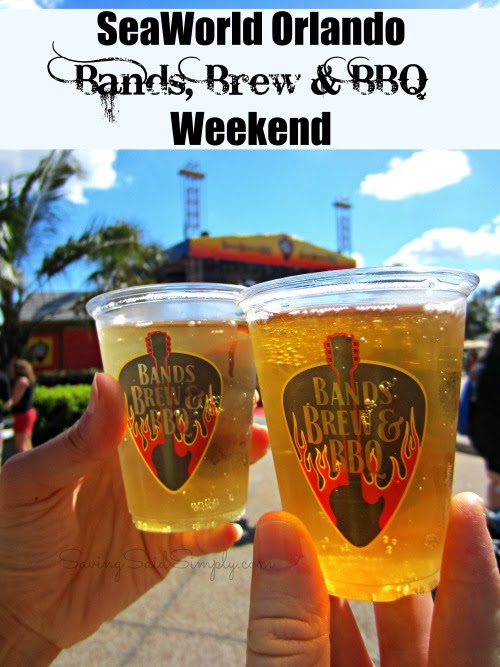 SeaWorld Orlando: Bands, Brew and BBQ Weekend
This past weekend was such a treat! We were fortunate to be invited to check out
SeaWorld Orlando's Bands, Brew and BBQ Festival
. So husband and I went on a little "adult" date over to SeaWorld for an afternoon of music, beer, good food and of course, great company! We haven't been to SeaWorld Orlando in years….like before Manta was even built, folks. So you can imagine the giddy "child" excitement we had to check out all of the FUN new changes to SeaWorld Orlando!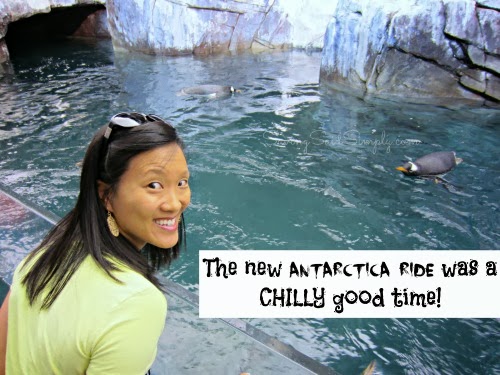 Have you seen the new Antarctica: Empire of the Penguin Ride yet? What a FUN way to get the family excited about our cold little friends! You're in for a whirling good time as you glide, waddle and spin through the ice and water! I love that there's a more "mild" option of the ride for those with nervous little ones. And seriously, when the doors open and you get that sneak peek of those adorable penguins live….just amazing!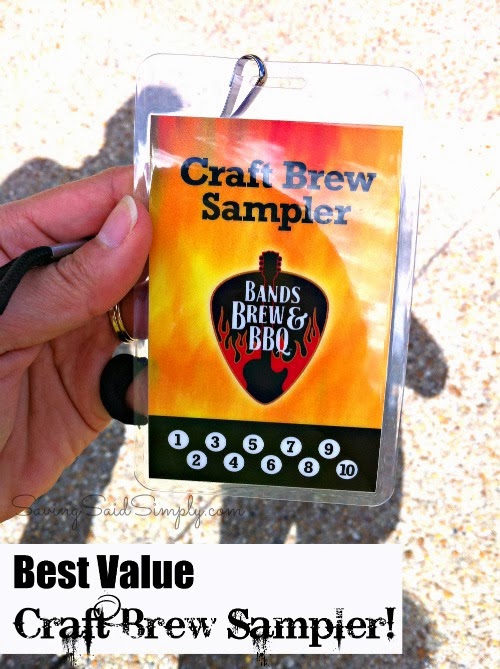 The Bands, Brew and BBQ Area was HOPPING! Lots of people enjoying over 30 different types of beer from all over the area. Our fave was the Woodchuck Hard Ciders. Crisp Granny Smith flavors served ice cold on a warm Florida day was perfection! The BEST deal is to grab the Craft Brew Sampler. $24 for 10 samplers of great dometic and imported beers, all served on tap…with NO tip fees! And while you sip on your beer, you can enjoy live bands performing great rock n' roll hits.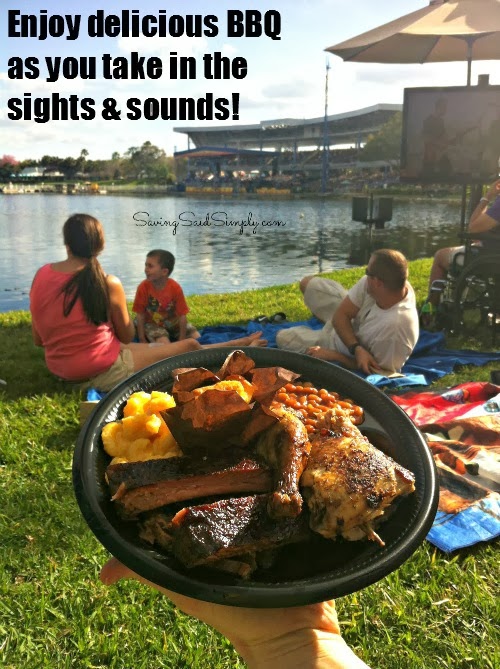 Hungry? There's lots of great BBQ to take in! Enjoy the great tastings of Sonny's, Bubbalou's, Cecil's Texas Style and SeaWorld's own Sweet n' Smokin' BBQ options. Hubby and I were able to split the 4 meat combo meal….oh yes! There was plenty of good finger lickin' eating that was enjoyed!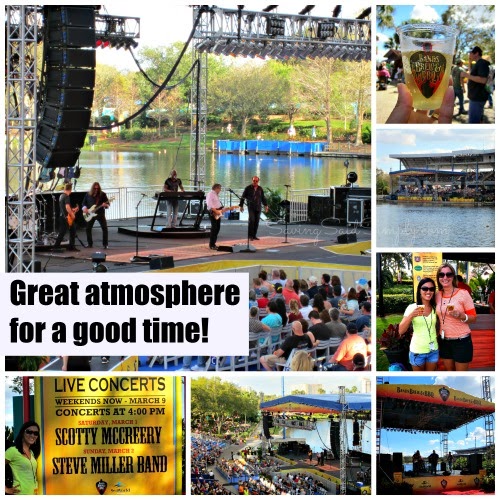 Included with your SeaWorld admission is your access to concerts by famous bands you love! We were so excited that Steve Miller Band was playing this weekend. Great hits like "Fly Like An Eagle," "Take The Money and Run," and my fave "The Joker" were blasting from the Bayside Stadium. The sound was fantastic! Lots of great viewing options too. From the grassy hillside area across the lake (perfect for families with little ones) to the packed stadium seating and VIP floor seats, we definitely were spoiled with a great concert atmosphere!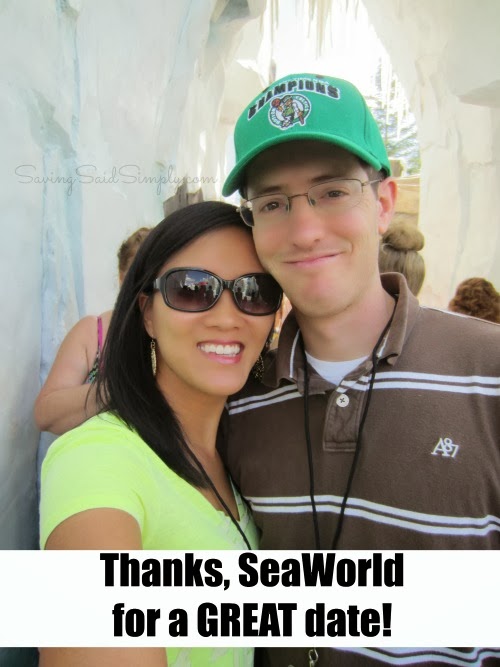 What a perfect date! SeaWorld Orlando's Bands, Brew and BBQ under the Florida sun was a perfect way to enjoy everything that SeaWorld has to offer! Great rides, great concert, great atmosphere, all included with your SeaWorld ticket!
Last chance to take in this year's Bands, Brew and BBQ is this weekend from March 8th-9th at SeaWorld Orlando! Hank Williams Jr. will be performing live o March 8th and Alabama will be taking the stage on March 9th. This is a great time to kick back, enjoy your brew, take in an amazing concert, and eat some home cooking BBQ. SeaWorld Orlando sure knows how to throw a party! And at a great price too!
Need more info? Check out more about SeaWorld Orlando's Bands, Brew and BBQ!
Disclosure ~ I received free SeaWorld Tickets and 2 Craft Brew Samplers in exchange for this posting. No other compensation received. While the experience was free, the opinions and memories are 100% my own. Be sure to follow Raising Whasians via Facebook, Twitter, Instagram, Pinterest and YouTube for more travel tips, theme park updates & more.