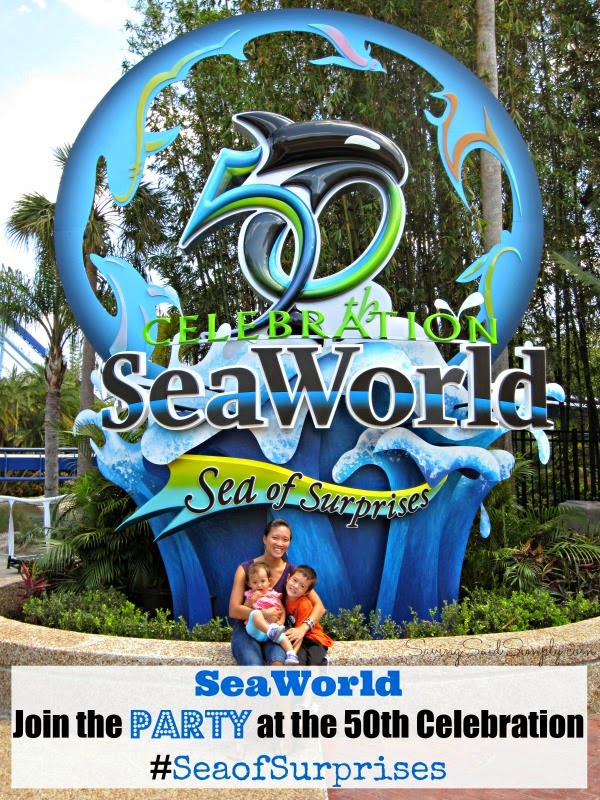 SeaWorld – Join the Party at the 50th Celebration #SeaofSurprises
It's PARTY TIME! SeaWorld is celebrating their 50th Birthday this year, and we are receiving the presents! Join the 18 month celebration now through September 2015 with the Sea of Surprises. I've got 10 reasons to party at the all new SeaWorld 50th Celebration Sea of Surprises with your family!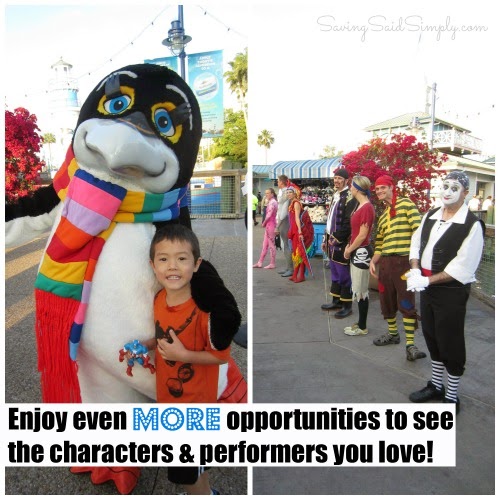 1. More Performer and Character Meet & Greets
That's right. SeaWorld wants to give your family even more chances to see the pathway performers and characters you love! Be ready to get some great pictures and moments with your faves.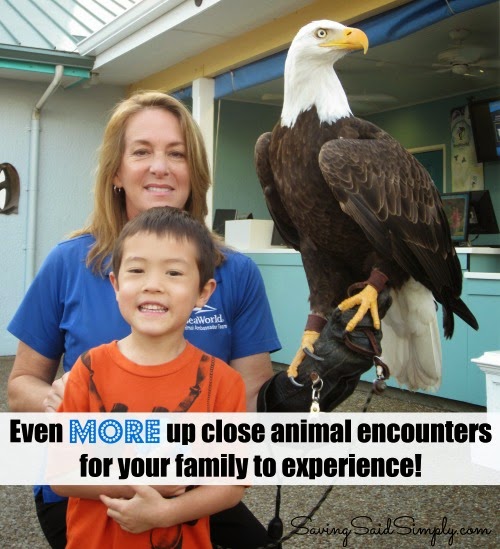 2. More Up-Close Animal Encounters
We were in awe of even MORE great opportunities to see beautiful animals and their ambassadors up close. We got to ask questions, learn new facts and how about this priceless pic? We would never be able to get that close with a bald eagle! WOW!
3. The SeaWorld Surprise Squad
Who loves birthday surprises? SeaWorld has a whole bunch of great goodies up their sleeves, and they're surprising guests EVERYDAY with presents! From exclusive access to rides, behind-the-scenes experiences, Shamu-themed merchandise, reserved show seating and more…be on the lookout for a great surprise coming your way! I even got word of vacations and even lawn mowers as potential prizes! How fun would that be?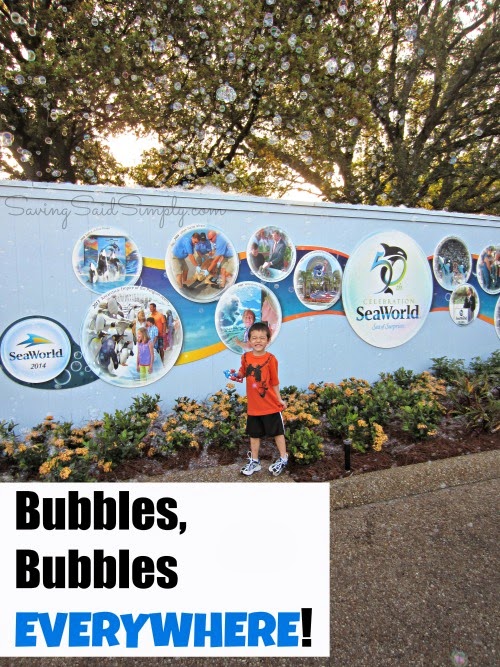 4. "Bubble Blowout"
See SeaWorld pack in the FUN with bubbles! From walkways to live entertainment shows around the Shamu Happy Harbor, there's tons of great bubbles for your family to enjoy! Can you tell how excited my son was?
5. Shamu's Celebration: Light Up The Night – coming soon!
Save the date of June 21st for the debut of the all new Shamu Show! Filled with new music, new production elements and all new killer whale experiences, we cannot wait to see how those beautiful whales get featured!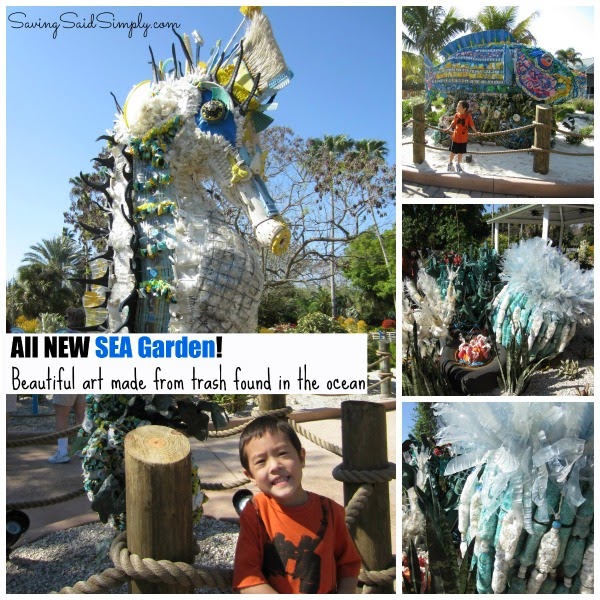 6. The All NEW Redesigned SEA Garden
Just beautiful. The all new and redesigned SEA Garden is a perfect opportunity for a breathtaking view. Each of the 4 beautifully sculptured pieces are made from trash right out of the sea. It was a great teaching moment for my son as we got to discuss how we need to protect our oceans and animals.
7. New SeaWorld App
Have you checked out the NEW SeaWorld Discovery App? Join the live scavenger hunt to win REAL prizes, play new interactive games, and see exclusive video and more! Available right now for iPhone and will be available soon for Android devices.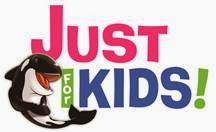 8. Just for Kids Festival
It's more than a birthday party! From now through April 12th, your kids get to enjoy even MORE great SeaWorld adventure with the Just for Kids Festival!
9. End the Night with NEW Shamu Dance Party
In true SeaWorld Party style, you have to end the night with a dance party! Join the FUN and boogie down with your SeaWorld pals. A great way to celebrate a birthday!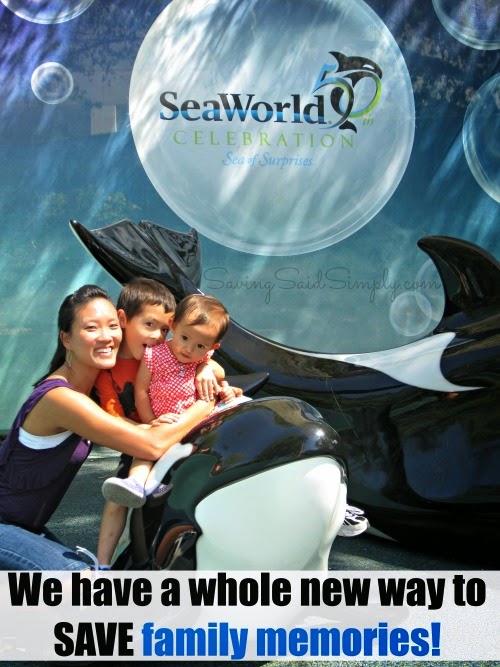 10. All New Way to SAVE family memories!
Now you have a great new way to celebrate all that SeaWorld has to offer! With lots MORE SeaWorld to see, do and explore, they certainly know how to throw a 50th birthday party. Be sure to check out the 18-month SeaWorld 50th Celebration #SeaofSurprises with your family and find new ways to save your family memories 🙂
Follow SeaWorld via Facebook, Twitter and join the conversation with hashtag #SeaofSurprises
What is your favorite SeaWorld memory?

Disclosure ~ I was invited to a special media event at SeaWorld Orlando to check out the 50th Celebration Sea of Surprises. While the experience was free, the opinions are 100% my own. Be sure to follow Raising Whasians via Facebook, Twitter, Google, Instagram, Pinterest and YouTube for more fun Orlando happenings!
Blessings!
Christie