Post sponsored by Seattle's Best Coffee. All addictive coffee opinions are 100% my own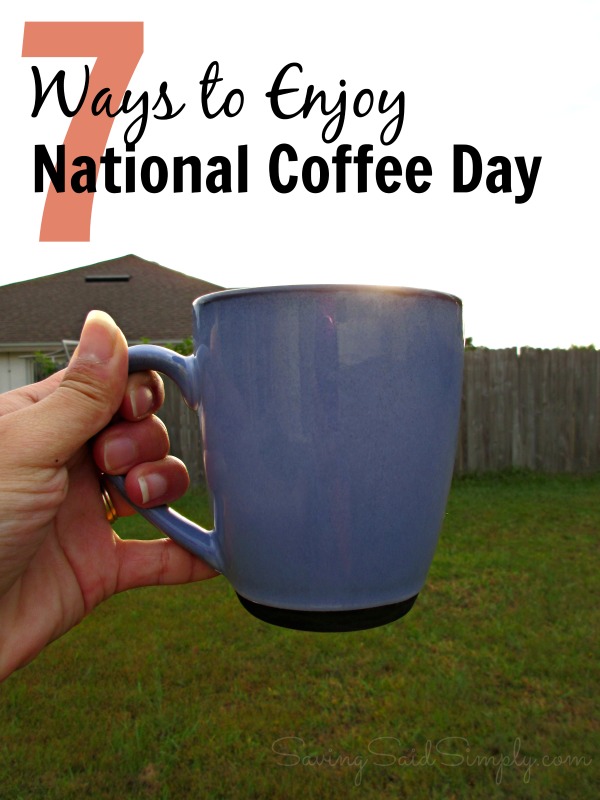 7 Ways to Enjoy National Coffee Day  #GreatTaste
Today marks a holiday like no other in my book. It's National Coffee Day (September 29, 2014) and I'm celebrating with 7 ways to for you to enjoy this blessed national holiday, with a little Seattle's Best Coffee in my cup! I'm a huge fan of the Seattle's Best House Blend, perfect for popping a K Cup in my new Keurig 2.0 and enjoying the fresh and smooth taste of the House Blend (definitely one of my faves!)
1. With The Sunrise
Just you, a beautiful sunrise and a warm Cup O Joe….bliss!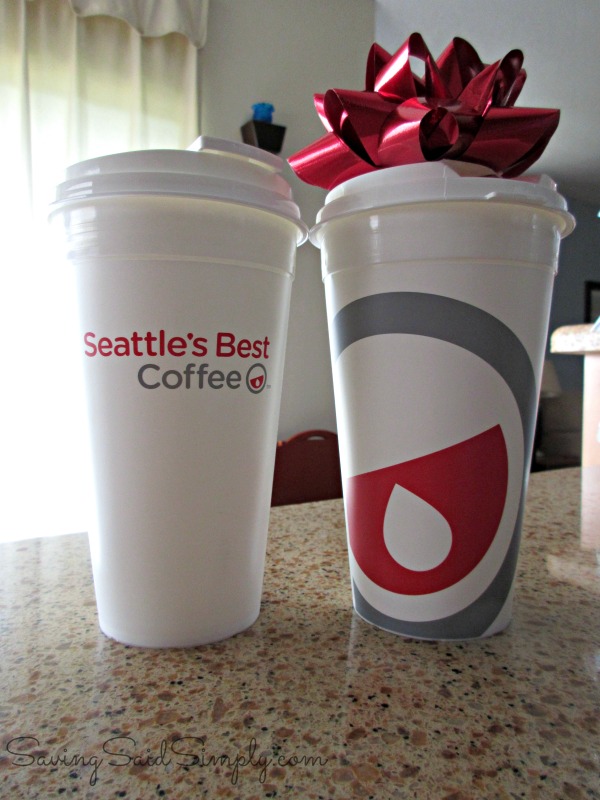 2. Surprise A Loved One
Making a fresh cup? Grab 2! Then surprise a family member, friend or loved one with a cup of fresh coffee too! It doesn't take much to make someone's day extra special!
3. Go for Adventure
Been wanting to try that new pumpkin flavor? Is it nagging you that you haven't added that new coffee syrup to your cup yet? Well, today is the perfect day to be bold and go outside of your coffee comfort zone! Spice up your cup with a little adventure!
4. Pay It Forward
This is definitely one of my favorite ways to celebrate a fun holiday like this one. Go ahead and pay for the cup in front of you….or behind you. Give me them a smile and say "Happy National Coffee Day!" You never know how someone else will pay it forward, or how you will affect their day 🙂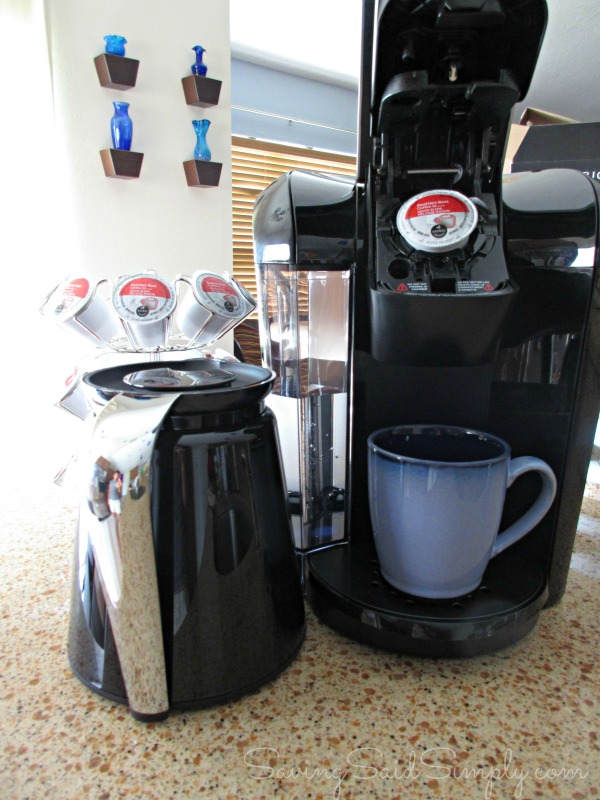 5. Pour an Extra Cup…It's Legal 🙂
Isn't it great that coffee is legal? So go ahead and pour an extra cup or 2. Enjoy the flavor, the caffeine, the high five for yourself. You've earned it!
6. Double Dip, It's a Holiday!
National Coffee Day means it's a great time to indulge in that extra something that pairs well with coffee. You've been a good girl/boy, right? Grab your doughnut, piece of chocolate, sticky bun or breakfast sandwich and pair it with your cup of coffee!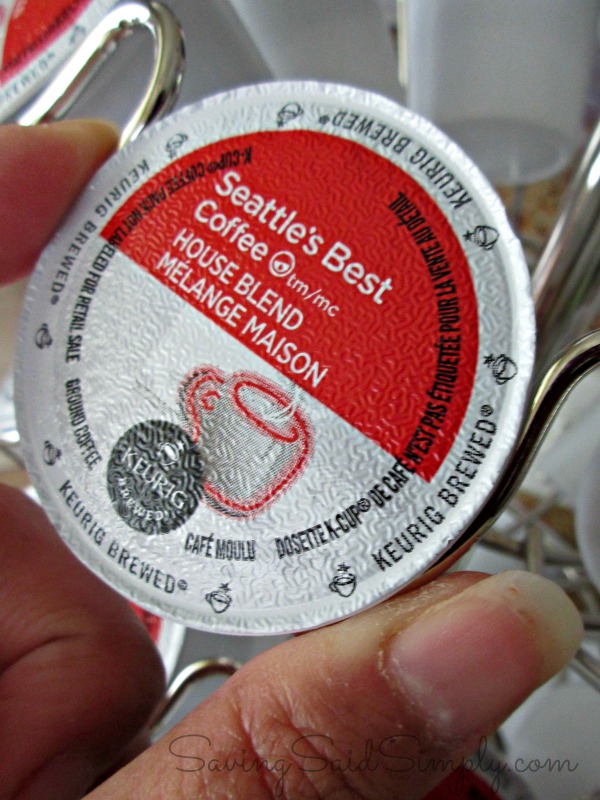 7. Coffee Break…even on the bathroom floor
If you're a busy mom like me, getting that coffee break seems impossible at times. I can't tell you how often I've left behind a half a cup or more from the business of the day. Today is the day for you, Mom! Brew a fresh cup like Seattle's Best House Blend, sit down and enjoy that one cup of coffee today, even if you have to sit on the bathroom floor to enjoy it.
So make sure to take some time today to celebrate National Coffee Day! And follow Seattle's Best Coffee via Facebook.com/SeattlesBestCoffee and Twitter @SeattlesBest with hashtag #GreatTaste to share how you love to enjoy this day too!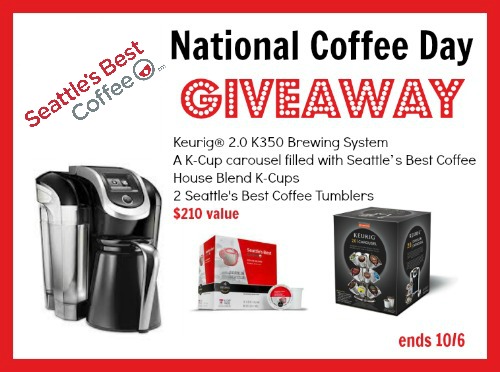 Giveaway!
Ready for a giveaway? To celebrate National Coffee Day, 1 lucky fan will win a HUGE Seattle's Best Coffee + Keurig Prize Pack, fit for the coffee lover in your house! Includes:
Keurig® 2.0 K350 Brewing System
K-Cup carousel filled with Seattle's Best Coffee House Blend K-Cups
A set of tumblers perfect for celebrating National Coffee Day with a friend
A $210 value! Open to U.S. Residents only. Ends 10/6/14. Here's how to enter:

GIVEAWAY NOW OVER. THANKS TO EVERYONE WHO ENTERED
Don't forget to enter all of the Saving Said Simply Giveaways!

Disclosure ~ Post sponsored by Seattle's Best Coffee. I received a Seattle's Best Coffee Prize Pack in exchange for this posting. No other compensation received. All opinions are 100% my own. Saving Said Simply not responsible for shipment of prizes. Be sure to follow Saving Said Simply via Facebook, Twitter, Google, Instagram, Pinterest and YouTube  for more reviews, giveaways and more.