Family Focus Friday | My Wildflower
I know. I've been slacking on the Family Focus Friday posts. Life has been so busy lately with Spring Break and work and "mommying" that I've been almost dreading writing on a Friday. But it's so important to make sure that every week I slow down from the posts that I sometimes HAVE to write and focus on what really matters. Like My Wildflower.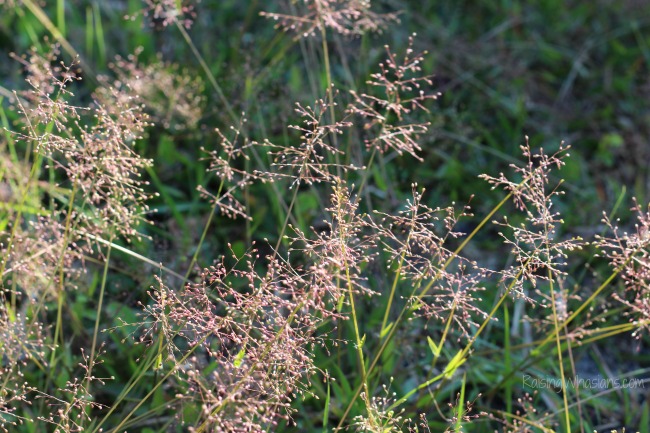 We've been taking advantage of the Florida spring air. The last little "cool" spell of spring, it's been an amazing 70-something degrees outside. Daddy hasn't mowed the lawn in awhile (I promise this is NOT a dig at my husband. He's amazing.)…so we've been frolicking in our own backyard. And low and behold, wildflowers. Everywhere.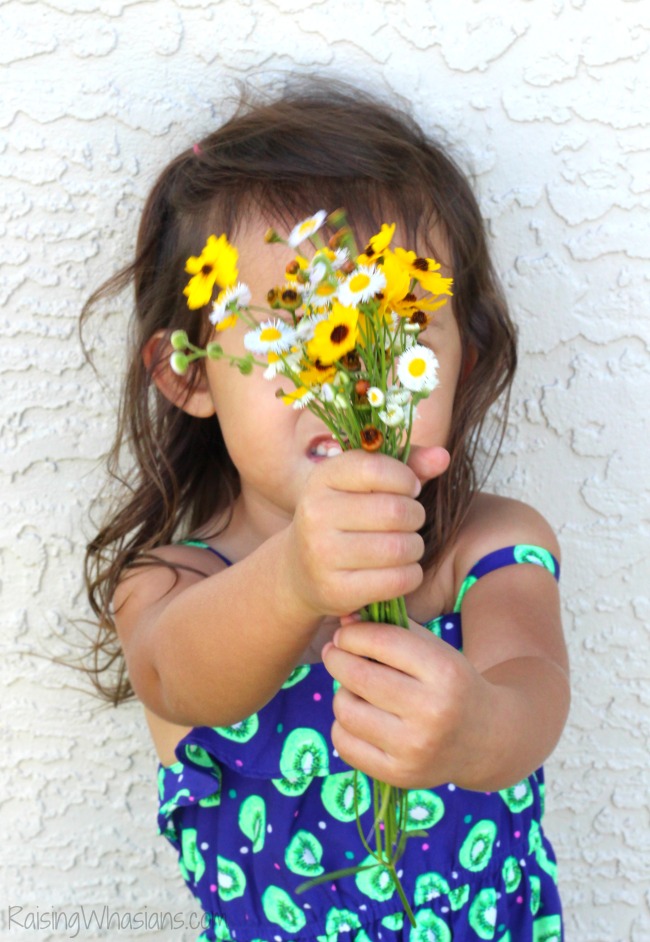 Ok, so maybe they're weeds. But to this little girl, they are GEMS in her treasure hunt. I forget how easily my 3 year old toddler is so easily captivated by the beauty around her.I loved just watching her find that little gem of a flower, and grasp it with pride.
Picking wildflowers together, we enjoyed an afternoon of girls being girls. And handing me her beautiful bouquet, I couldn't have been more in love with her. Sharing her little gems with me, I knew how much she loves me too.
I am reminded how much my girl is just like a wildflower.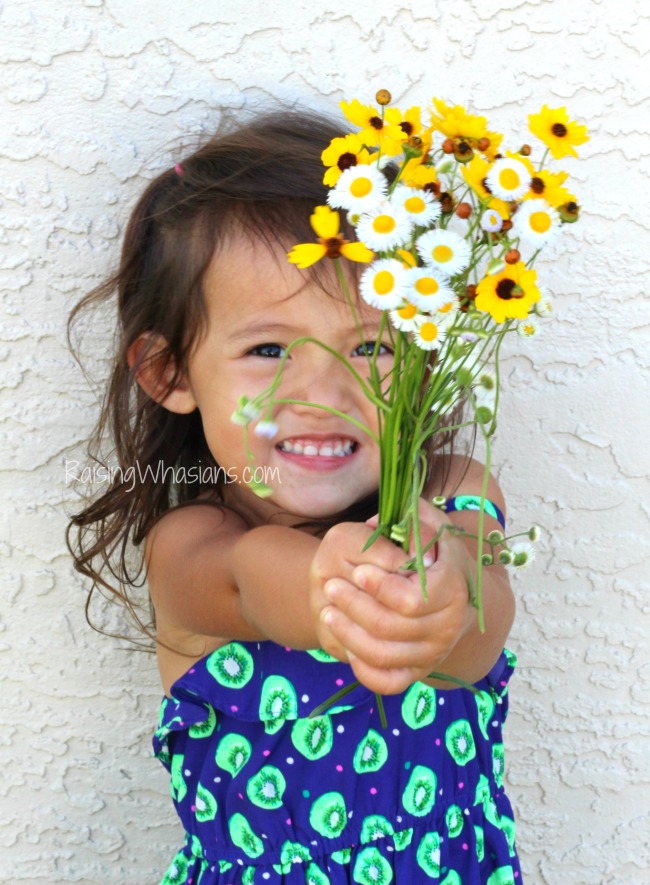 She's growing so big, too fast.
She's beautiful.
She's wild, independent and strong-willed.
She's the gem in my treasure hunt.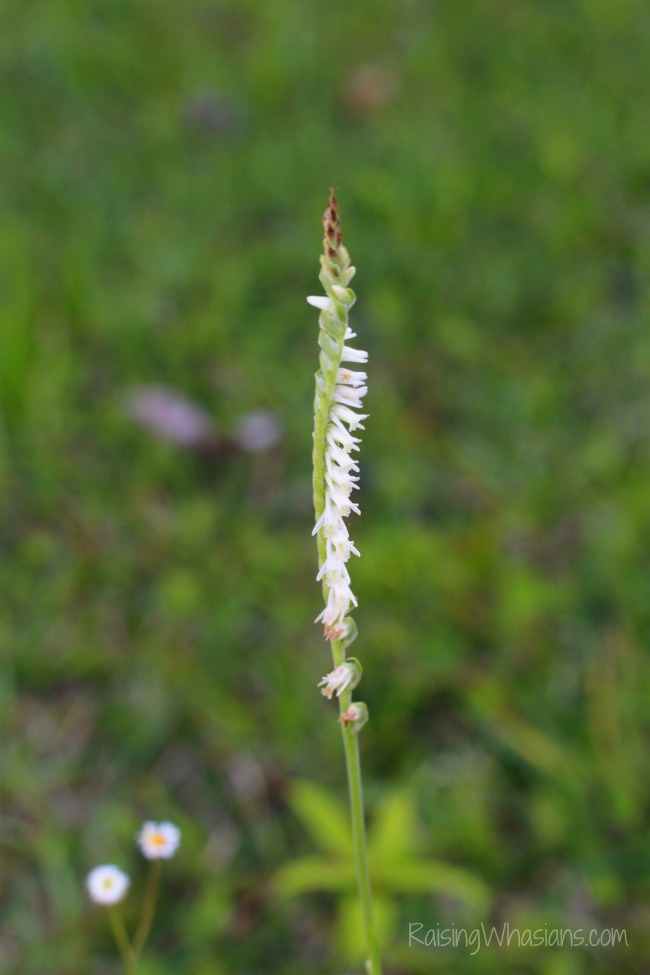 And while potty training is still a slow and sometimes completely frustrating process, taking that moment to capture her beauty at 3 years old while picking wildflowers. I'm just awed. She's my wildflower in life. And that's definitely something worth taking the time on a Friday to write about.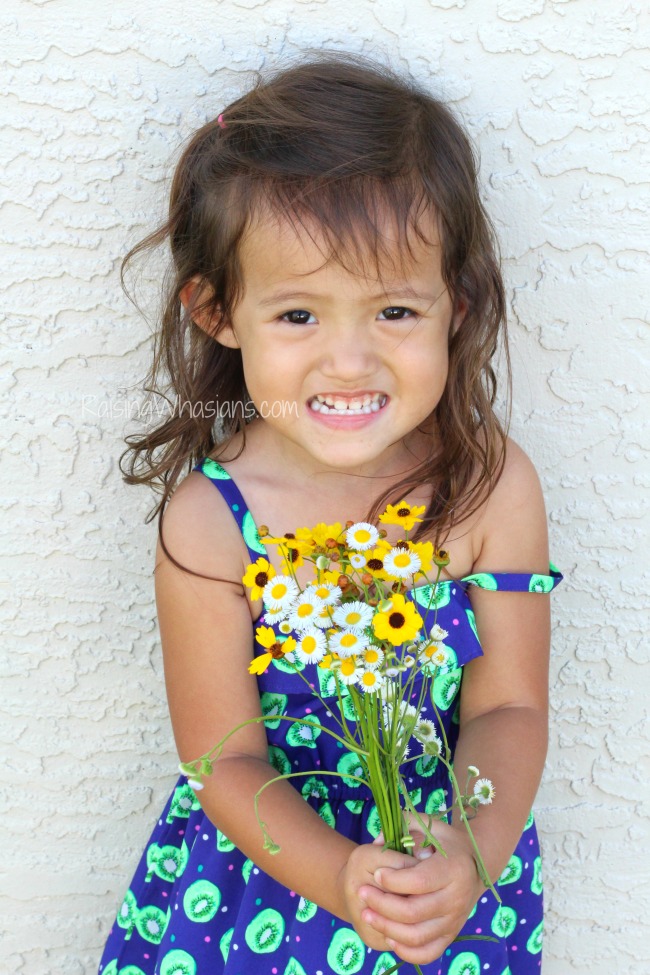 Who is the wildflower in your life?
Be sure to follow Raising Whasians via Facebook, Twitter, Instagram, Pinterest and YouTube for more of my family's moments, brain dumps and favorite stories.