Do you have a Lego Star Wars fan in the house? Then check out why they need to own the new Lego Star Wars: Droid Tales DVD. This post is sponsored by Disney. All opinions are my own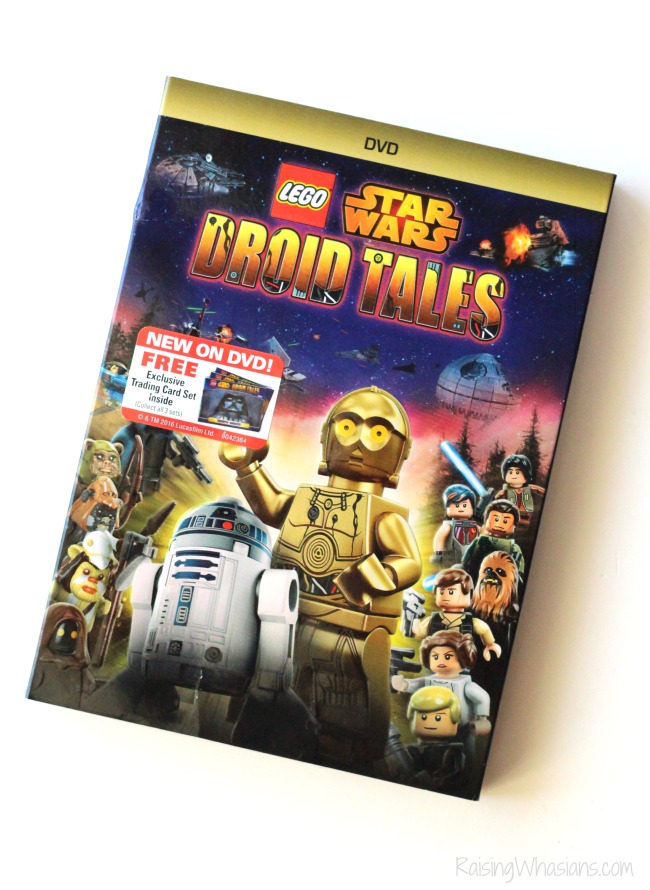 Why My Son Loves The New Lego Star Wars: Droid Tales DVD
Want to see a 7 year old jump up and down with joy? Just hand them the new LEGO® STAR WARS™: DROID TALES DVD! Just released today, March 1, 2016, this newest DVD combines everything your child loves about Lego, Star Wars and those beloved droids into whole new thrilling adventures! Check out the Top 5 Reasons Why My Son Loves The New Lego Star Wars: Droid Tales DVD (and how I became the most awesome mom in the whole world), including details, clips and more for your little Lego Star Wars fan!
It's Lego
I just have to say the word Lego and my son comes running. This guy in enthralled in anything involving those colorful bricks. Building, rebuilding, playing, watching, reading, or just talking, this guy would EAT Legos if there was any nutritional value! So the new LEGO® STAR WARS™: DROID TALES DVD is the PERFECT DVD for his Lego state of mind. Seeing his favorite bricks come to life, the sheer joy on his face is priceless.
It's Star Wars
What's my 7 year old's other favorite obsession these days? Star Wars! Leading up to the release of The Force Awakens, this guy has been engrossed in the Star Wars movies. And you know what's super adorable? I catch him humming the tunes (even in the shower!), when I don't think he can hear me. The new LEGO® STAR WARS™: DROID TALES feeds that Star Wars obsession, using the real characters from the movies and weaving them into a whole new story line!
It's Lego and Star Wars
And when his two favorite things combine together….you bet, it's an epic Death Star explosion kind of excitement. The LEGO® STAR WARS™: DROID TALES DVD does exactly that! A perfect gift idea for your Star Wars and Lego fan, (Easter is right around the corner!), this DVD brings your child's favorites up onto the screen in another amazing tale!
It's R2D2 & C-3PO
Do you love that dynamic droid duo too? My son loves cracking up at their antics! And the fun doesn't end! This new DVD picks up right where Return of the Jedi ends, at the Ewok Village celebration. An accidental kidnapping occurs while the droids are reminiscing, and suddenly you're taken on a new journey that leads to the retelling of the entire Star Wars saga, as told by R2-D2 and C-3PO!
It's Action Packed
5 episodes, 22 minutes per episode and a total of 110 minutes of nonstop Lego Star Wars fun, the new Lego Star Wars: Droid Tales is the perfect addition for your little fan! Recommended for kids ages 7 years and up (hmmmm, so happens to be the perfect age for my son!), this DVD is action packed for adventure. Bring your Lego/Star Wars/fun-loving family! Even better, every DVD comes with an exclusive trading card set too! Check out this clip to get a sneak peek of the newest Lego Star Wars DVD.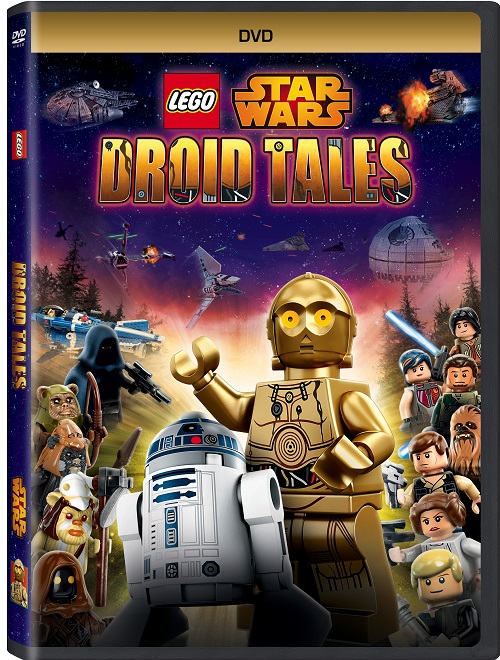 Be on the lookout for the new LEGO® STAR WARS™: DROID TALES, on DVD starting today March 1, 2016 at your favorite retailer (such as Best Buy, Toys R Us and Barnes & Noble). It's hilarious and playful, packed with all your favorite interlocking characters. LEGO® STAR WARS™: DROID TALES is intergalactic thrills for the whole family!
Why would your child love to watch the new LEGO® STAR WARS™: DROID TALES DVD?