Our toddler adventures continue as we show you the fine art of how to NOT pick strawberries at the patch today. Enjoy the smiles.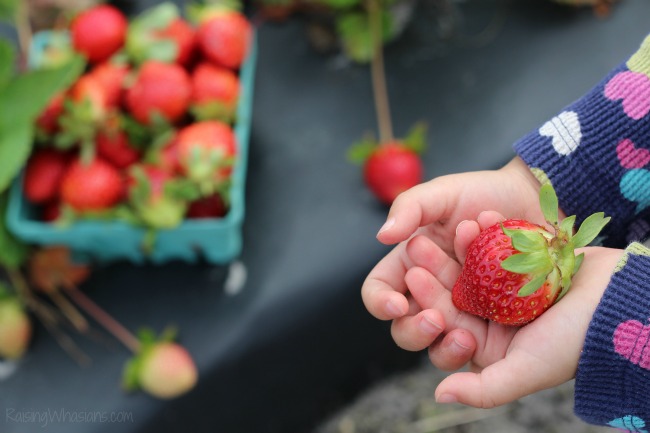 How to NOT Pick Strawberries
It was my husband's birthday this week. Running out of time to get those last minute gifts (I know, you can scold me later), I was thinking hard on a special gift that my 3 year old could give her daddy. Our local strawberry patch was open, so I thought it would be so sweet to have her pick strawberries as a present. I mean, because who doesn't like delicious fresh strawberries? But an outing with my daughter is not just any outing. It's an adventure worthy of a blog post (did you see my mini viral daughter post last week?). So in fine Happy Birthday Daddy fashion, I bring you How to NOT Pick Strawberries.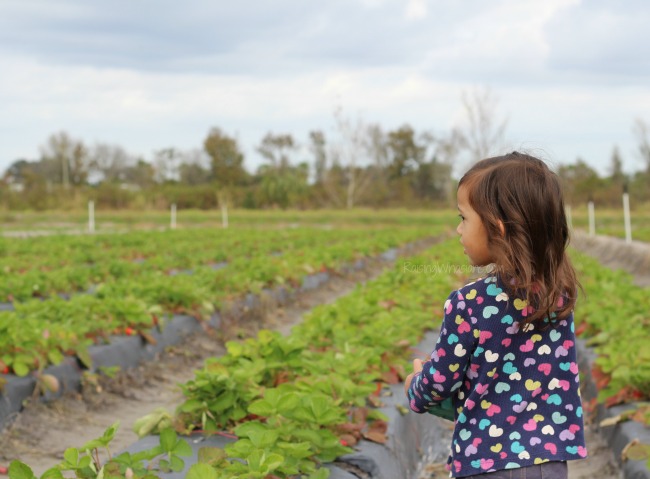 I rarely go anywhere these days without my camera in tow. A cold but beautiful day in Florida meant a whole strawberry patch basically to ourselves. Letting go of her hand, the adventure began.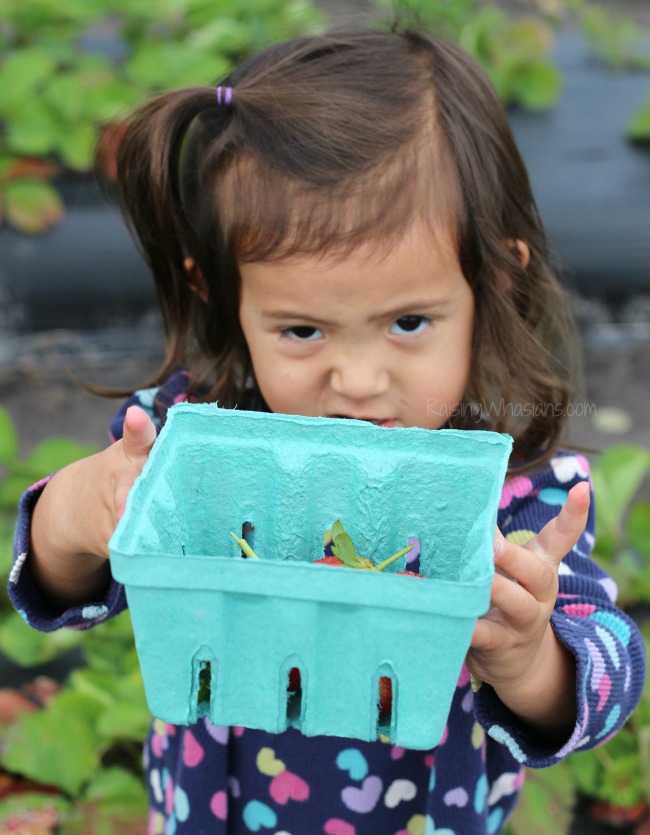 Squish Them Into Submission
MINE!!!! You see that look? She's alllll business. Miss Grabby Fingers is all over these strawberries. It's her favorite food in the world, of course. So to set this toddler loose in a field of strawberries, it's better than winning the Powerball. But her excitement brings on a Samson amount of strength. Who knew the power of a toddler's fist could be so….messy.
Side note – I need to remember to bring wipes the next time.
So it's in these first precious moments where this lady is all hands, squishing some delectable strawberries into puddles of mush. And guess what comes next? Instant waterworks, toddler meltdown….can you picture it with me? Thankfully outside, I was able to coax my Supergirl into the fine art of picking strawberries.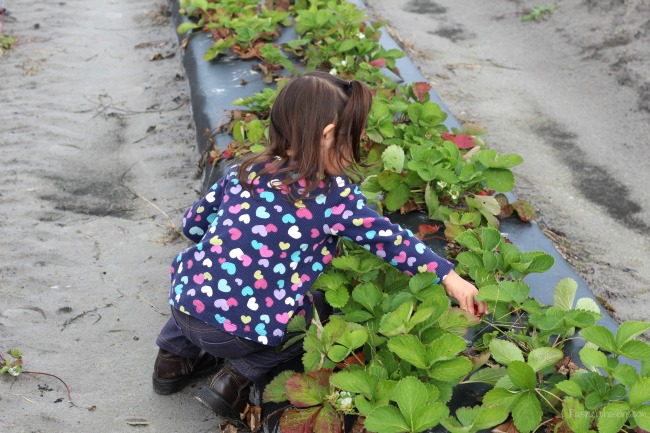 Twist and Shout
Bring on method #2. A new twist and pull method has my daughter entertained for the next few minutes. But twisting has brought on a new challenge, the strawberry bush. Stronger than it looks, my girl is now shouting at the plant to let the strawberry go. If only I had brought my phone to record those moments.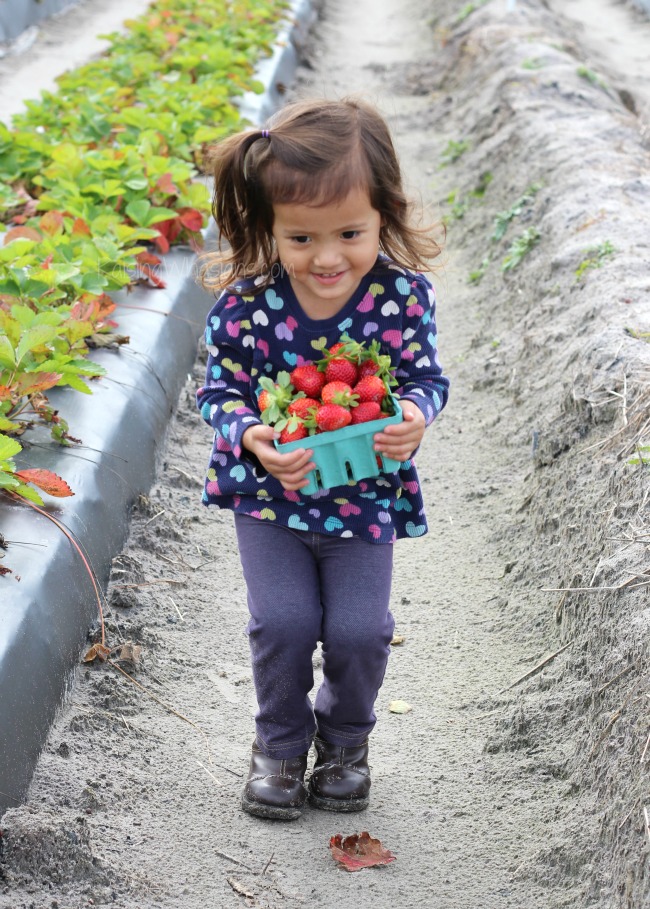 Only The Brown Ones
As you can see, we are still working on colors. While I swear this girl is playing me for a fool. She definitely knows the color red. But maybe brown is her new color for the winter season. I mean, don't strawberries get better with age?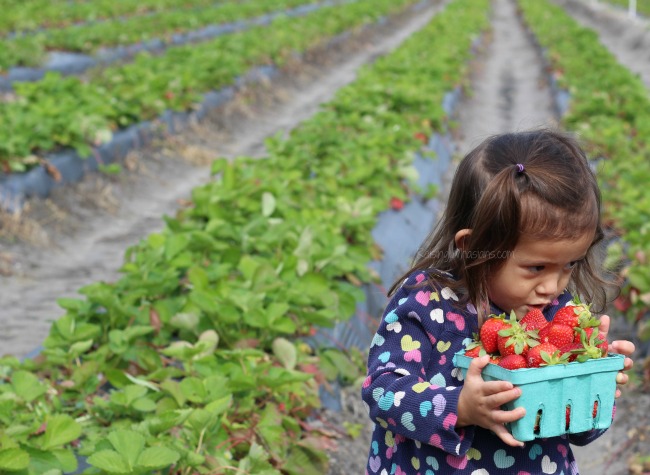 Holy Holy Holy
Or in this case, hole-y, hole-y, hole-y. Yep, my girl knows how to pick the fruit that looks like every other bird and bug got a hold of it before we did. Maybe she just feels bad for that poor decrepit strawberries.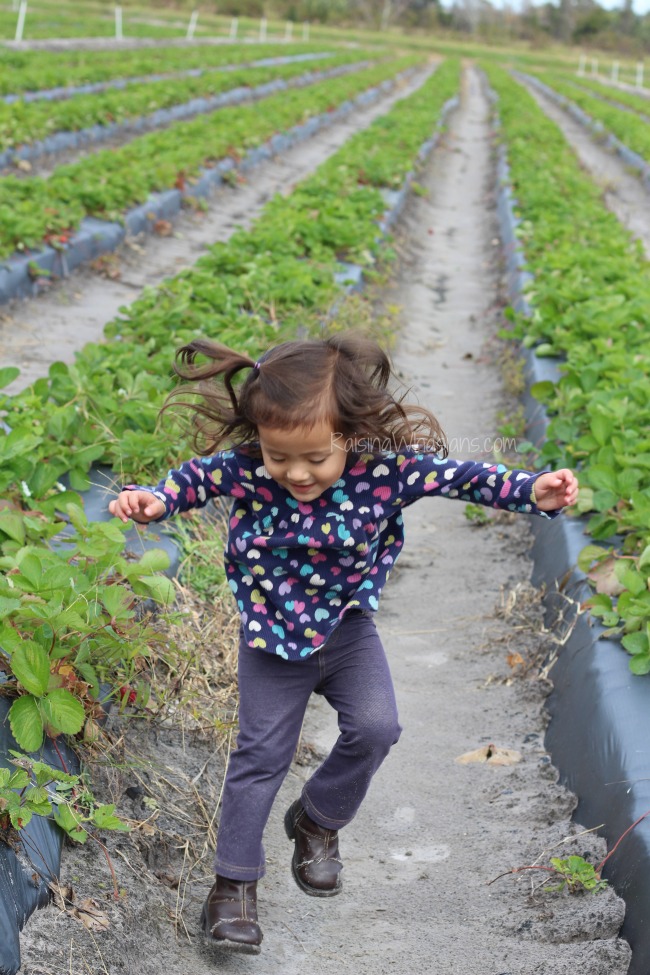 Drop and Run
Having recently seen the movie Up, we have been enjoying the late overuse of the lines from the flick. You know which one I'm talking about.
Squirrel!
She's got a strawberry in her hand, a prized possession, but then a bird shows up. And she's off. And the strawberry, a forgotten morsel is now covered in mud. Ahh, the attention span of a 3 year old.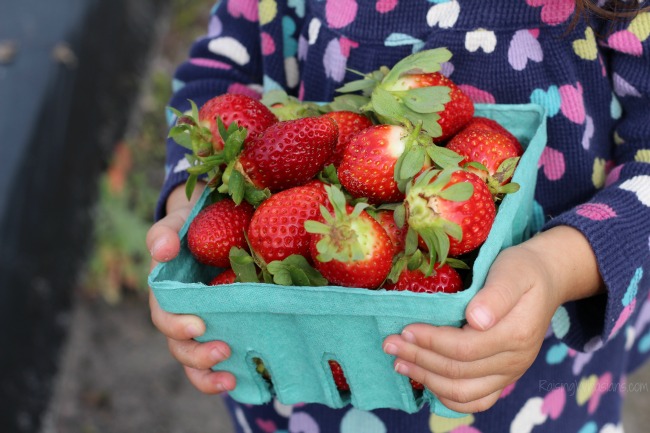 After an hour at the patch, it would be safe to say that we were tired, happy and ready to get home to have some strawberries for lunch. But when daddy came home that evening? She rushed to show him her basket of strawberries, hand-picked with love (and a little help from mommy).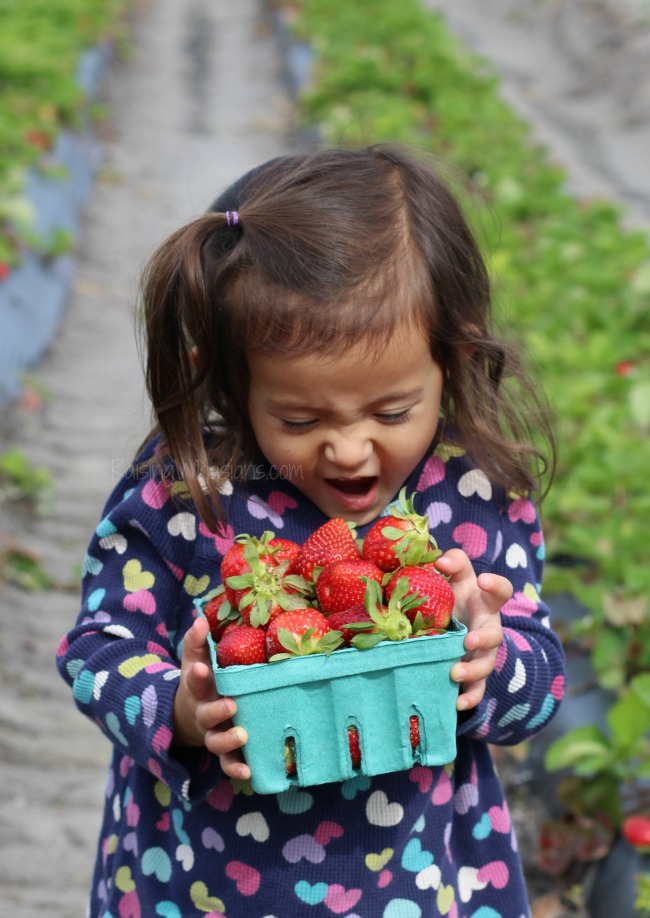 Have you read my toddler's "viral" adventures yet?

Have your kids mastered the fine art of how to NOT pick strawberries?
Be sure to follow Raising Whasians via Facebook, Twitter, Google, Instagram, Pinterest and YouTube for more of my family's adventures.