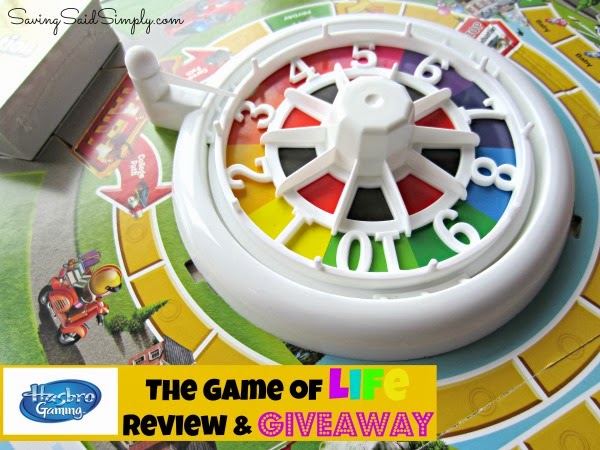 Hasbro Game of LIFE Review + Giveaway
Our family has always loved the Game of LIFE. Did you know the Game of LIFE has celebrated over 50 years of family game night FUN? Hasbro Games is back with a twist on this classic board game!
There's something so magical about those classic family board games. Getting through college, having 50 kids, hitting PayDay and seeing who retires RICH! I can remember when my brothers and I would play and argue over who would have 20 kids first. Now that my son is really getting into playing board games, it's so much fun to watch his excitement!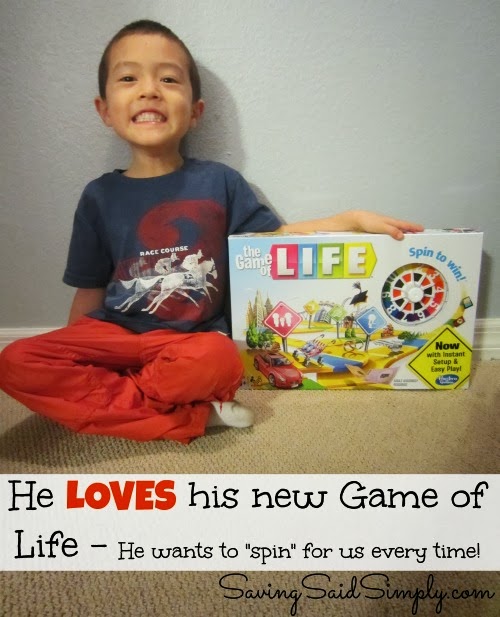 Even at age 5, he really gets into the game. He's a BIG fan of that spinner! So classic 🙂 I love that we can share our love of The Game of LIFE with our son and save our own family game night memories! I highly recommend Hasbro's Game of LIFE as an essential part of your family fun.
Want to see what's inside? Check out my YouTube Video Review!
Recommended for Ages 8 years+; for 2 to 4 players. You can purchase the new GAME OF LIFE with Instant Set Up & Easy Play for the low MSRP of $19.99 at your favorite Hasbro Game Retailer!
For more great Hasbro Game Night fun, be sure to follow them on facebook and twitter.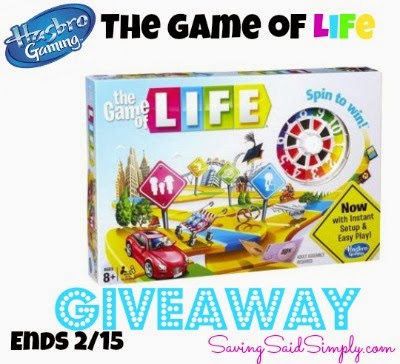 Ready for a giveaway? 1 lucky fan will win the NEW Game of LIFE to share with your family! This will make a perfect addition to your Family Game Night. But HURRY, this ends 2/15. Here's how to enter:
Never entered a Saving Said Simply Giveaway before? Click HERE to get started!
Disclosure ~ I received the product listed above for free in exchange for my honest review. No other compensation received. Though the product is free, the opinions are 100% my own! Be sure to follow Saving Said Simply via Facebook, Twitter, Google, Instagram, Pinterest and YouTube for more fun giveaways!
Blessings!
Christie