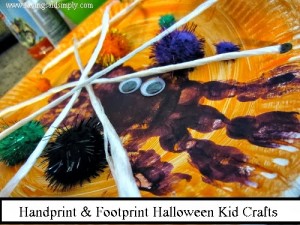 Handprint & Footprint Halloween Kid Crafts
Welcome to the newest addition to Saving Said Simply! I'm getting hands-on with my kids to bring you something cooking, crafty, or creative from my home to yours! 🙂 Hope you enjoy the first edition of Crafting Said Simply!
With Halloween around the corner, I wanted to make our home a little more festive! I am HUGE into handprint and footprint art, because these are tangible measures of how much my kids have grown over the years. Here's some cute and clever ways to get special prints of your little ones, just for Halloween! We made handprint spiders, handprint bats and footprint ghosts.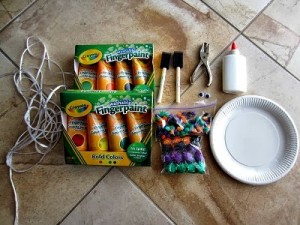 Get those supplies ready! Paper plates, paint, hole punch, string, paint brushes, googly eyes (glue and cute Halloween pom poms optional)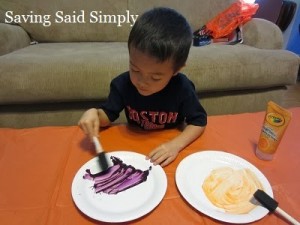 We painted the plates festive Halloween colors. You want those prints to shine against a colored background!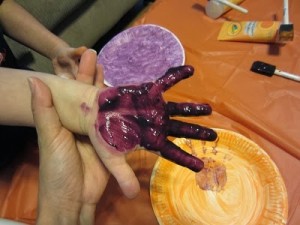 For the handprint spiders, paint all but the "thumbs" of your child's fingers. Press the hands down so the palms lay on top of each other. Be sure that the fingers (aka spider legs) are spread wide!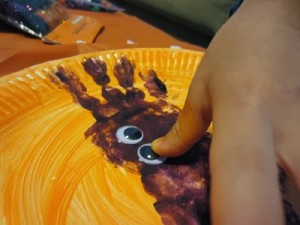 After the paint dries, add on those cute googly eyes to your friendly spider pal!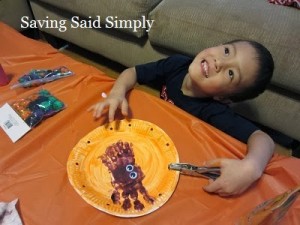 Punch holes around the edges of the paper plate.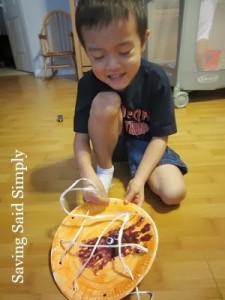 Thread your string through the paper plate in criss-cross patterns, to resemble the spider's web. Tie the ends in the back of the plate.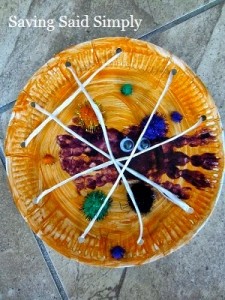 VOILA! What do you think? We glued on little pom poms as "bugs" caught in the web. So CUTE!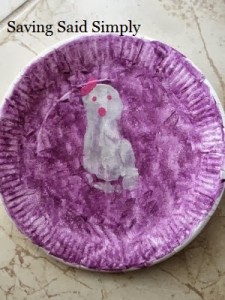 Didn't want my baby girl to be left out! We did a white footprint and colored in eyes, mouth and added a pink bow 🙂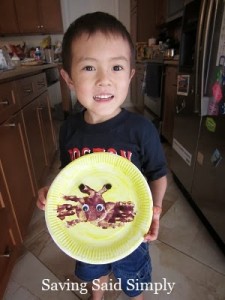 For a Halloween bat, we painted all of the hand, so the top of the head has bat ears 🙂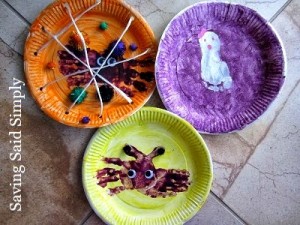 So….what do you think? Are we festive enough for Halloween? So colorful and super easy! Enjoy your Crafting Said Simply with these handprint and footprint Halloween kid crafts! I would LOVE if you would "pin" this craft and share! Let me know how yours turn out!
*Parent tip ~ I always label special art with the child name and age so I can share and remember for years to come!
Blessings!
Christie