My #GuardiansoftheGalaxyEvent Interview Line Up + Featurette!
I did a very enthusiastic happy dance as I received word of my interview line up for my #GuardiansoftheGalaxyEvent! Getting over the fact that I will just be sitting in a room with a bunch of movie stars brings on goosebumps! But wearing my professional hat, I will be able to ask a all-star line up thought provoking questions about the movie. Who am I going to be rocking it with?
Chris Pratt (aka Starlord)
Vin Diesel (aka Groot)
Dave Bautista (aka Drax)
Zoe Saldana (aka Gamora)
Director James Gunn
PRESIDENT of Marvel Studios Kevin Feige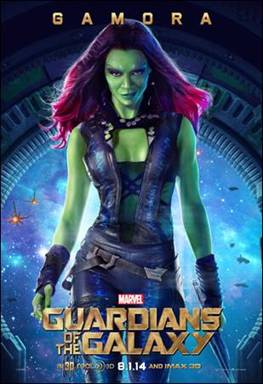 In line with the tough chicks of the universe, check out the new Gamora featurette! I'm so inspired by Zoe's fierce role! She makes "assassin" look so good!
GUARDIANS OF THE GALAXY opens in theaters everywhere on August 1st!
Like GUARDIANS OF THE GALAXY on Facebook: www.facebook.com/guardiansofthegalaxy
Follow GUARDIANS OF THE GALAXY on Twitter: https://twitter.com/Guardians, #GuardiansOfTheGalaxy
I'm so excited for my L.A. trip! Check out my full L.A. itinerary and follow me via #GuardiansOfTheGalaxyEvent next week!
Got a burning Guardians of the Galaxy question? Comment below and I'll ask the amazing stars!
Be sure to follow Saving Said Simply via Facebook, Twitter, Google, Instagram, Pinterest and YouTube for more Disney updates and more!