Family Focus Friday | First Sparklers
I had to mentally prepare myself for this day. I mean after our theme park nightmare and more recently our timber incident, I may or may not have had a pail of water, fire extinguisher and 911 on speed dial. Just saying. But capturing the awe of a child's first sparklers in hand, I mean how could I miss that Kodak moment? You're right, I couldn't. This is how we spent our 4th of July 🙂
Oh, sparklers. Kids love them. Parents hate them. That cross between "safe fireworks" and "oh my goodness we just gave them matches to play with." I know, I think I was holding my breath through all of these pictures. But the joy that's on their faces? You can't buy that. So a $5 box of sparklers gave me this collection of priceless memories.
You know that parent war you have in your mind? I was having that about here. My 2 year old baby girl holding her first sparkler.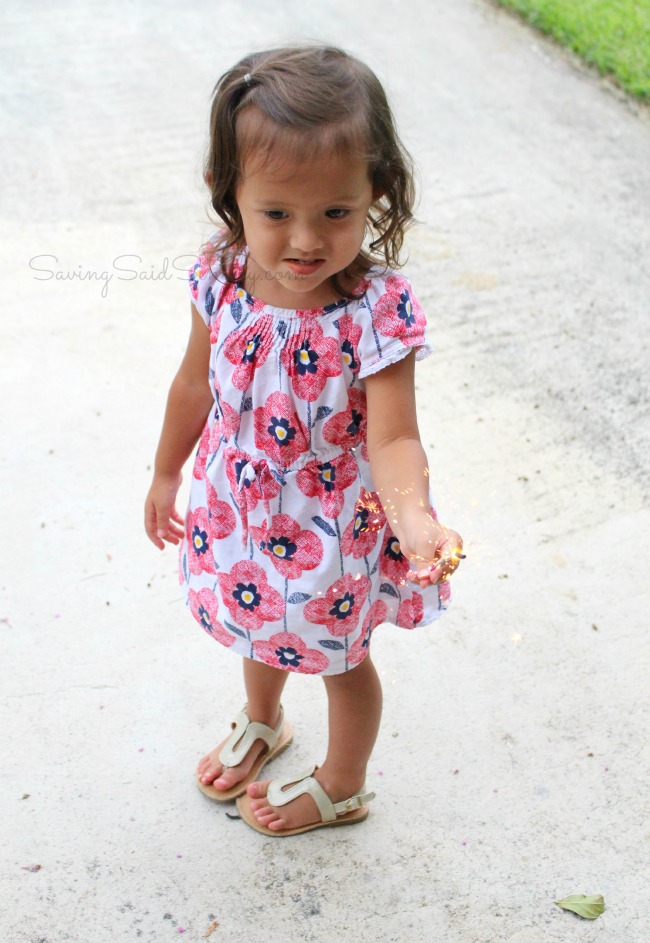 I was proud to give her something new to explore and see and make memories with. I was disgusted with myself for opening the door to allowing my baby to burn my house down. Oh the torments parents deal with.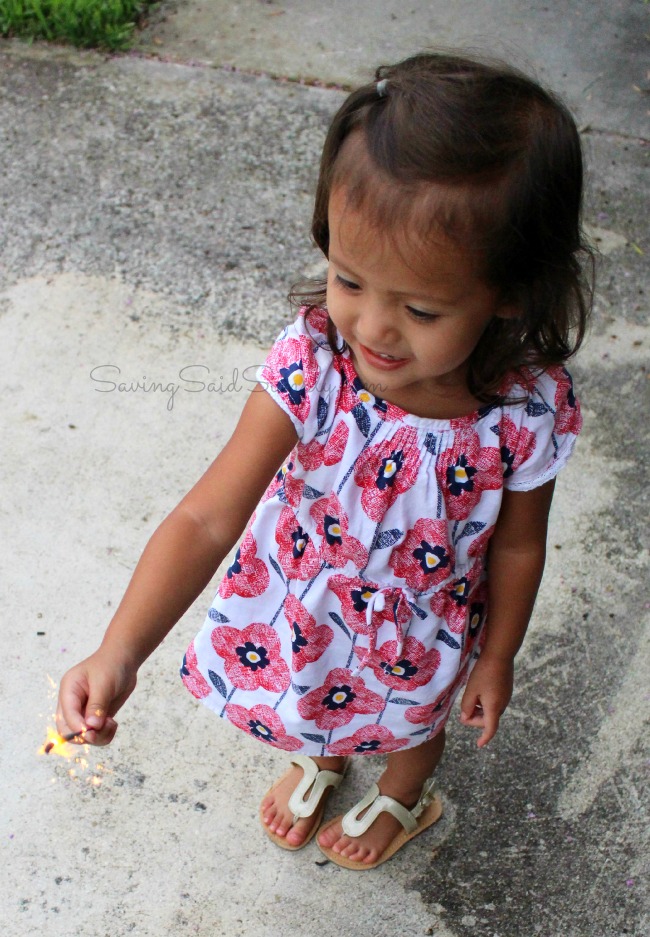 But she loved every minute.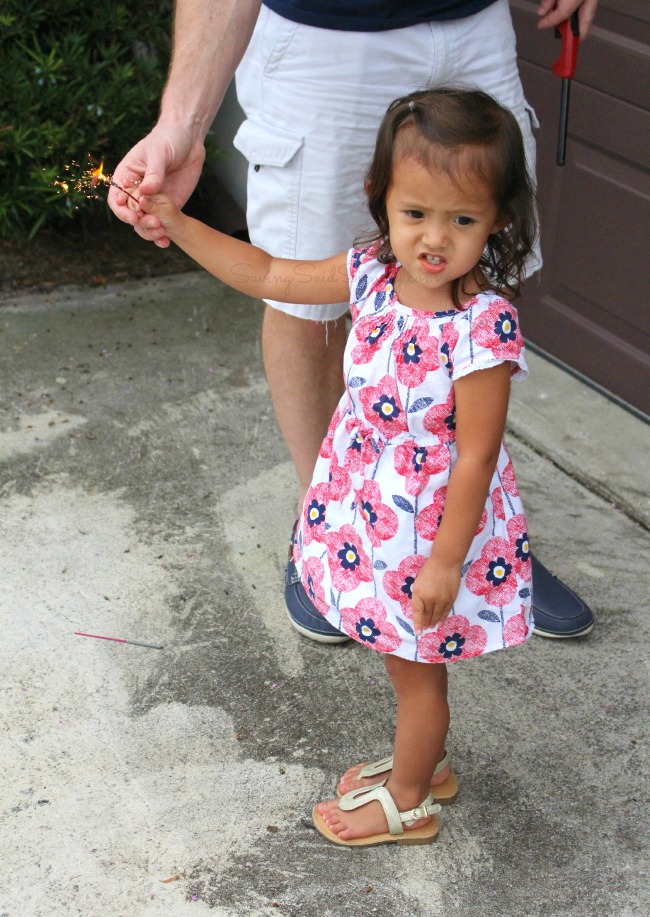 This is until Daddy tried to control the situation. Then brick wall toddler tantrum ensued. Time to put down the camera. See, he didn't trust her either. She has a history, you know. I think that I finally exhaled about here.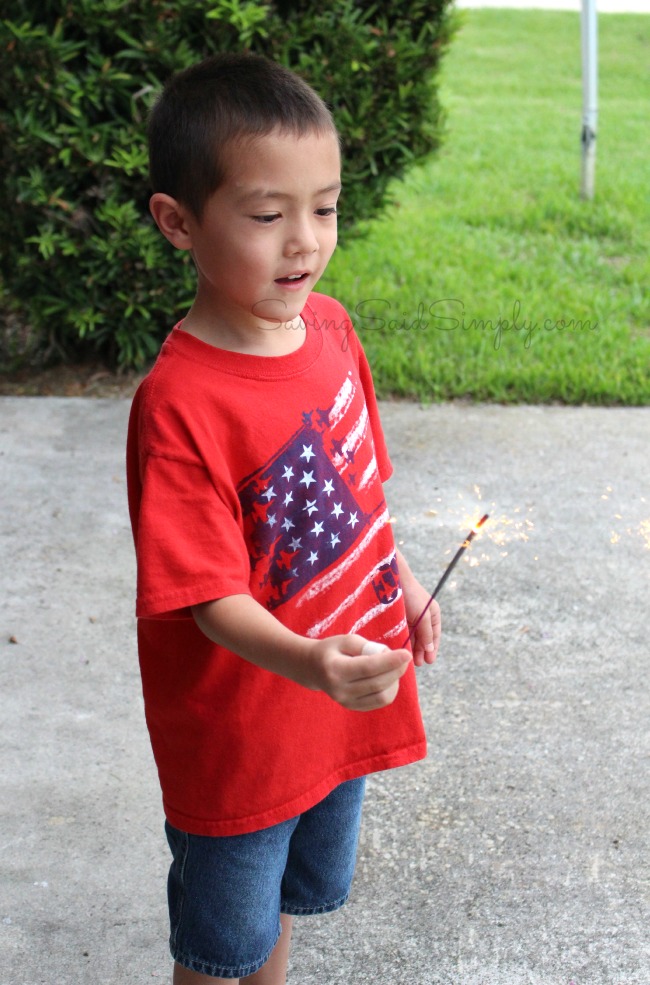 And you know those moments when you see your "baby" in your big kid? I loved that I captured this face, just as the sparkler was lit for my son. I was able to capture that "awe" face of wonder.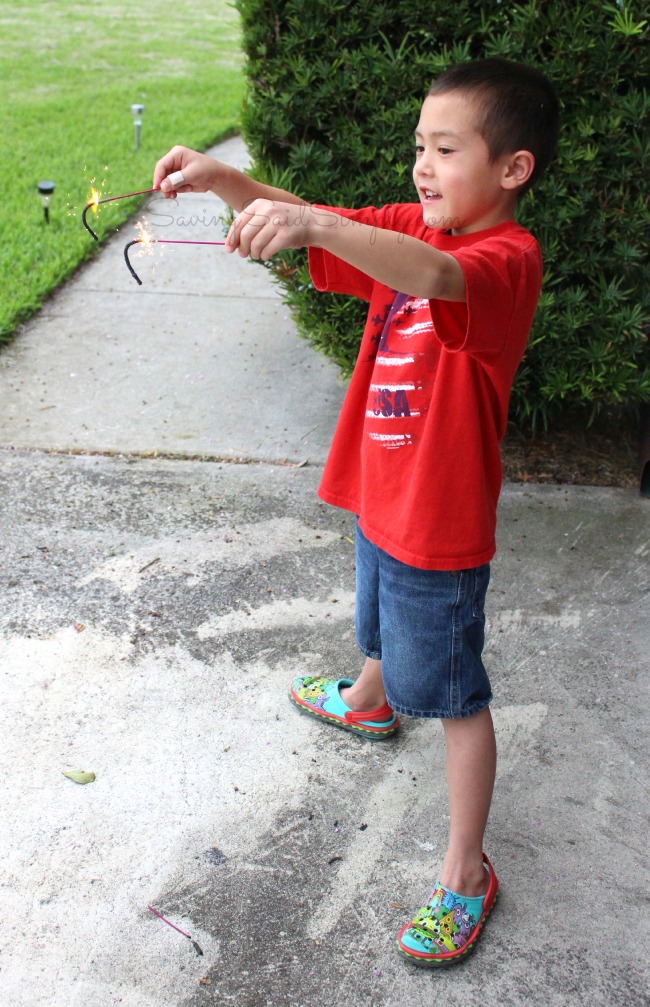 After sparklers we finished the night with an orchestra concert (everything from Disney Frozen to Star Wars….yup, epic!) and a fireworks show on  a picnic blanket. Perfection!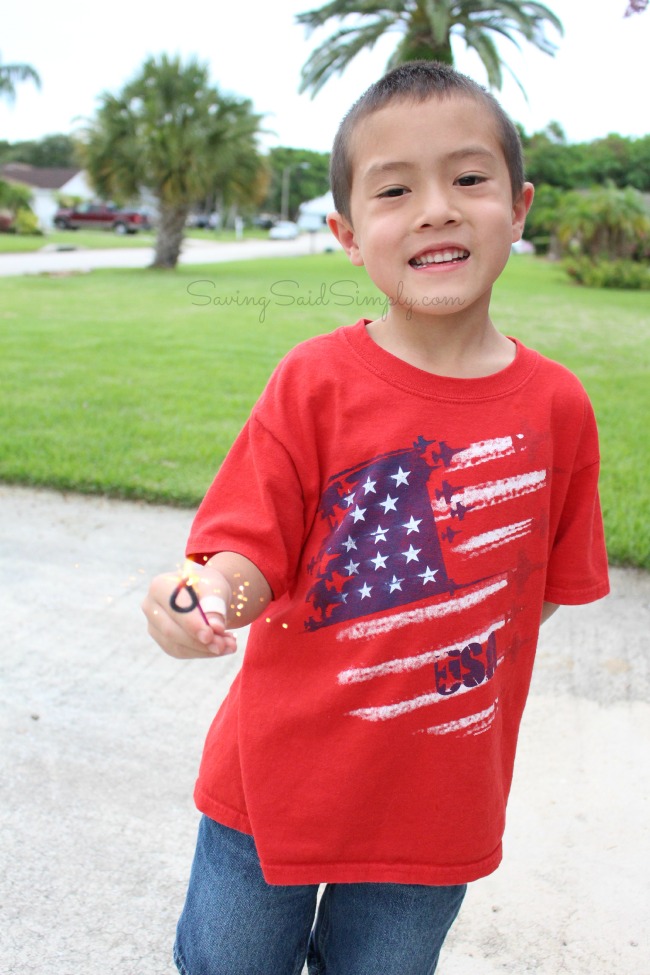 How did you spend your 4th of July?
Be sure to follow Saving Said Simply via Facebook, Twitter, Google, Instagram, Pinterest and YouTube  for more of our family moments, recipes, kid crafts.