This is a sponsored post written by me on behalf of Toys"R"Us. All opinions are 100% mine.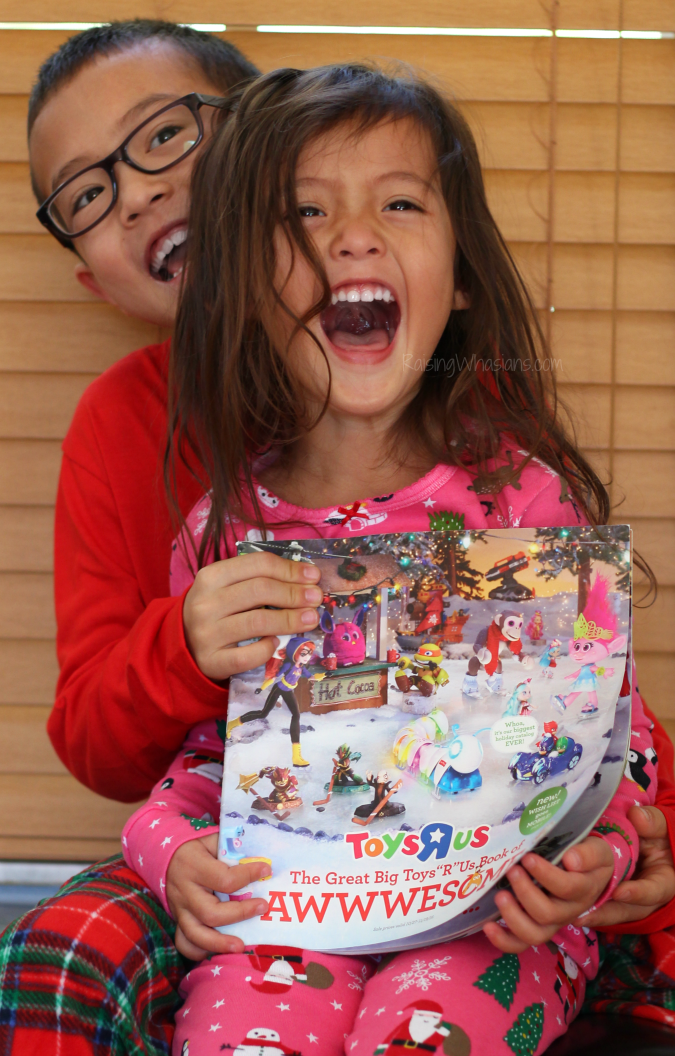 Making the Great Big Toys"R"Us Book of Awesome Wish List & Checking It Twice
I can finally say it out loud. It's beginning to feel a lot like Christmas! I love this time of year – a time of memories, wonder and family traditions. And while I'm busy with the tradition of tackling our 20+ Christmas boxes out of the attic (completely serious, it's my favorite holiday of the year), my kids are busy with their own favorite traditions – like pouring over the new Great Big Toys"R"Us Book of Awesome – and checking it twice for their Cyber Week picks!
Two kids. Two crayons. Lots of giggles. Ah yes, our Great Big Toys"R"Us Book of Awesome has arrived in the mail a few weeks ago, and the Christmas cheer in the house is very palpable. No arguing. No fighting. And more moments like these. My kids are sitting together and making their Christmas wish lists – this is what childhoods are made of. I could watch the two of them read this book forever.
The excitement. Ooohs and Aaaahs.
The sound of pages turning. Circling basically every picture in the book.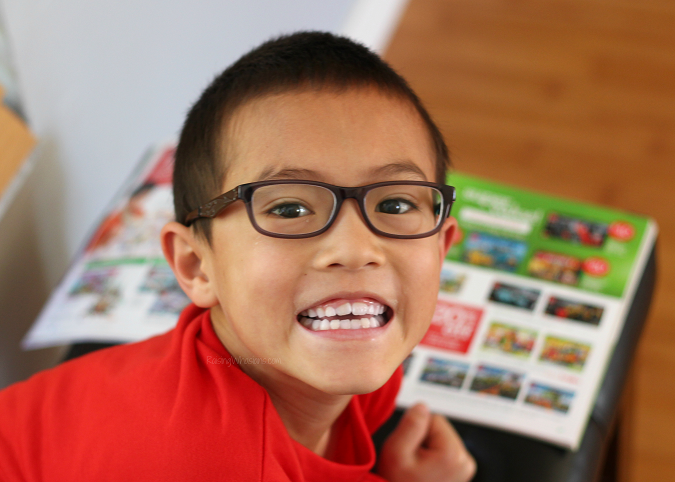 The smiles.
They have read this book so many times now that the pages are falling apart. And I love it. The Great Big Toys"R"Us Book of Awesome is one of my favorite "mom tools" for the holiday season – especially with Cyber Week finally here. Big savings on kids' toys is on my mind today as I shop online at Toys"R"Us. With Cyber Week here, Toys"R"Us is ready with a big week full of cyber deals on your child's favorite toys! What hot Cyber Week toys am I eyeing for my kids?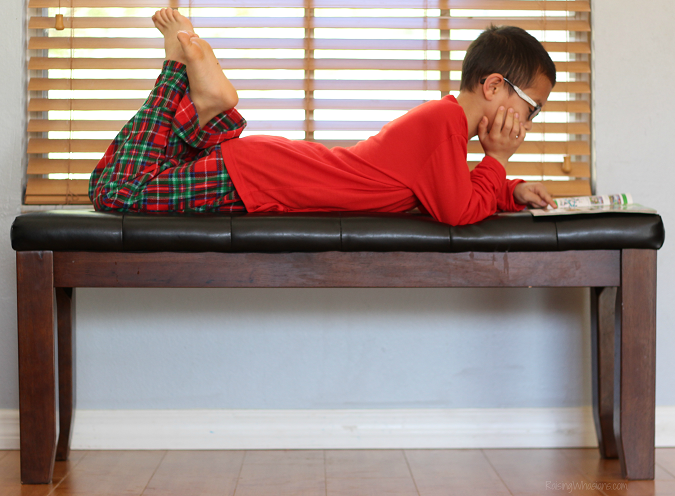 My 8-year old son has been fascinated with every LEGO set between pages 38-41. I'm excited to see lots LEGO deals for Cyber Week at Toys"R"Us this year, including over $30 savings on Ninjago – for the lowest prices of the year! And with up to 40% savings on LEGO at Toys"R"Us this Cyber Week, I know that I can grab some really special toys for my boy's wish list without breaking my holiday budget.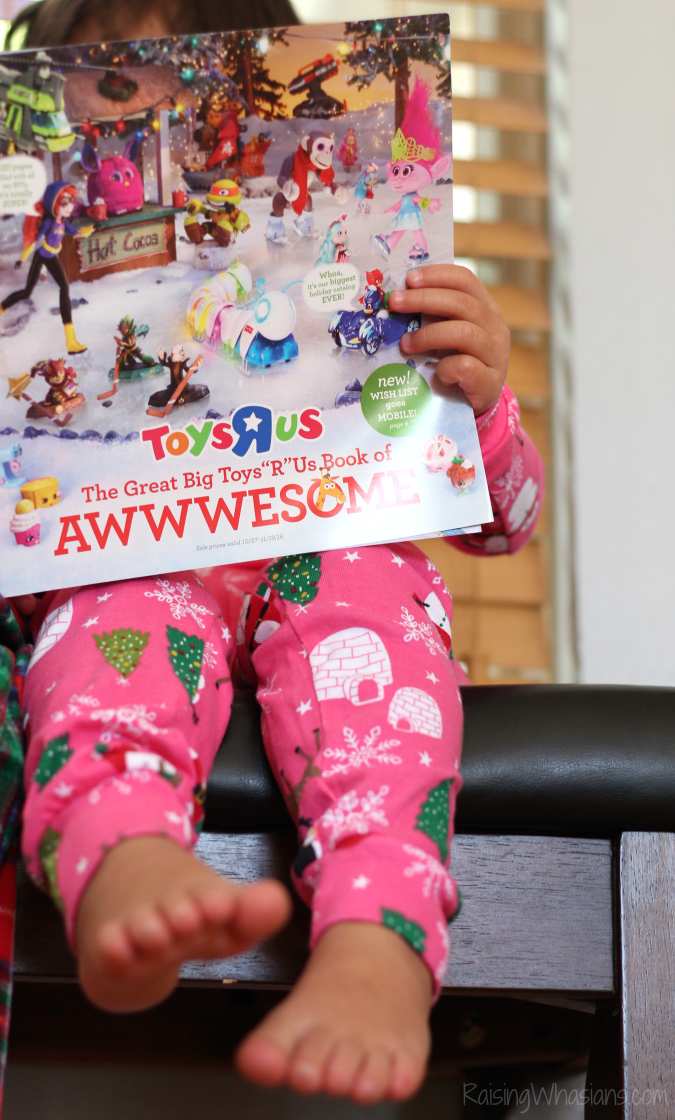 My 3-year old princess wants one of everything with a side of extra girly, please. Cyber Week is the perfect time to stock up on toys for my toddler, especially princess toys. Saving $20 on Princess Sofia the First Magic Dancing Doll is a steal on the Toys "R" Us site today. And I will definitely be grabbing the FREE Disney Princess Tabletop Vanity (a $39.99 value) with select Disney Princess purchase of $50 or more. Two gifts for the price of one – my princess will definitely be feeling royal this Christmas!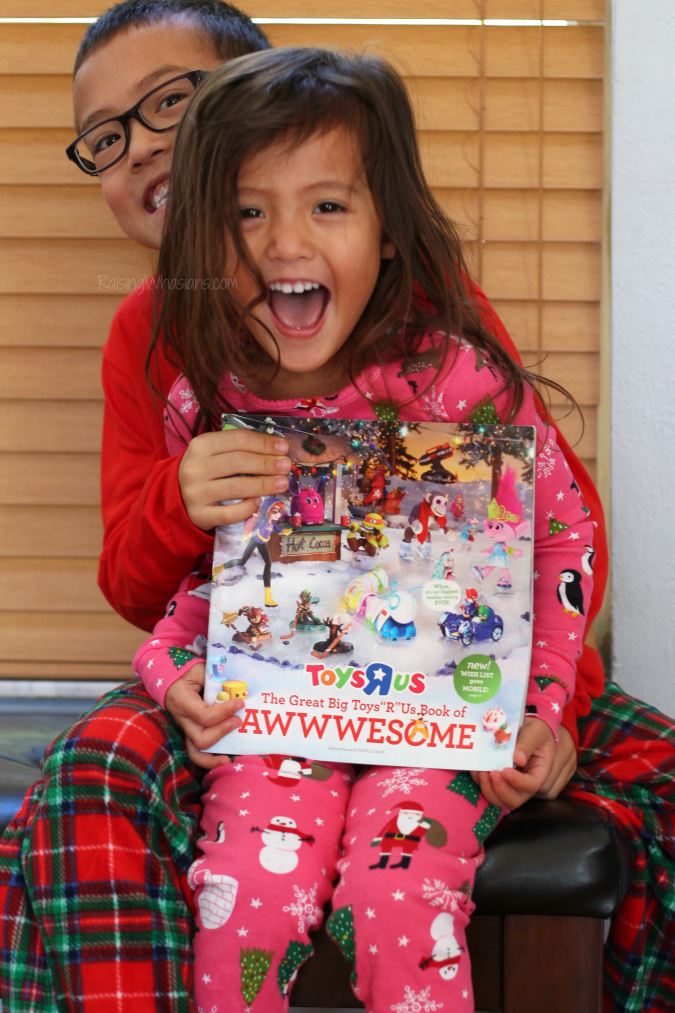 With Cyber Week here, now is the perfect time to fulfill those Christmas Wish Lists for your kids. With the best prices on your child's favorite toys, you are bound to create the perfect smiles this holiday season! Plus, you can grab FREE shipping on purchases of $19 or more and FREE store pickup when you shop online too! And don't forget to shop your child's holiday wish list this Cyber Week, and check it twice. Find deals on your kids' favorite toys this holiday season at Toys"R"Us with the help of the Toys"R"Us Big Book. Shop Cyber Week. Shop Now.
Are your kids making a Toys"R"Us Big Book Wish List and Checking It Twice? What Cyber Week deals are you grabbing at Toys"R"Us?
Be sure to follow Raising Whasians via Facebook, Twitter, Google, Instagram, Pinterest and YouTube for delicious family recipes, creative kids crafts, travel tips, and more of our family moments.