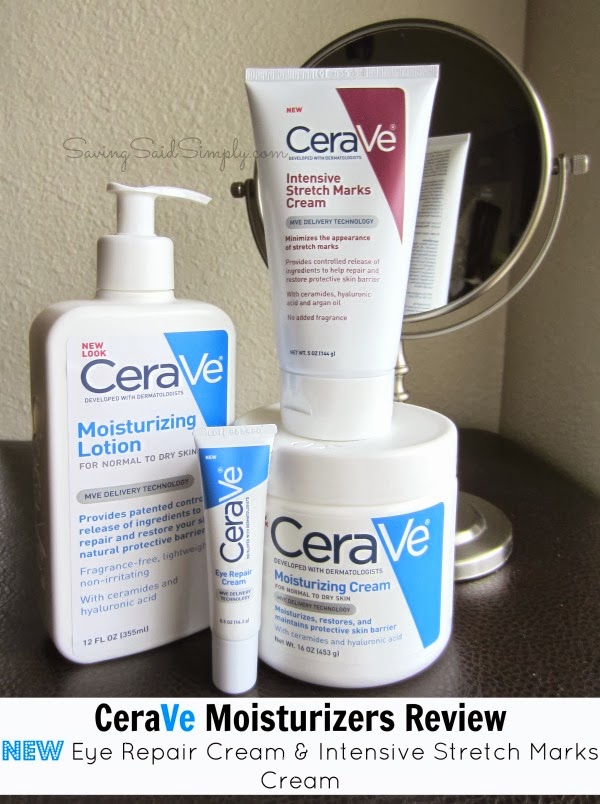 CeraVe Moisturizers Review + New Eye Repair & Intensive Stretch Marks Cream
Light, non-greasy, hypoallergenic, and a brand name I trust. These are the things I look for in my personal moisturizers. I'm prone to sensitive, oily, and acne ridden skin, so my needs are pretty particular. CeraVe has always been a brand that I love to use in my skin care routine. Gentle to use everyday, effective, and the right price for my family on a budget, I don't have to skimp on quality to get the results I want!
A little about CeraVe:
CeraVe was founded in 2005 when researchers and dermatologists partnered together to create a skin care line that would help to repair and strengthen the skin barrier, a key component to healthy skin. CeraVe is the first brand to contain the essential ceramides, cholesterol and fatty esters that healthy skin needs, delivered through a patented controlled-release MVE® system over 24 hours. The daily regimen of cleansers and moisturizers helps repair, replenish and protect the skin barrier to leave your skin looking and feeling soft, clean and healthy. All products are  hypoallergenic and fragrance-free. Accepted by the National Eczema Association and chosen for multiple beauty industry awards, CeraVe continues to develop and create innovative skin care products for all different people and skin types.
Being a mommy has it's benefits, but having a few seconds to get pampered everyday can be a challenge. I see the fine lines, wrinkles and (EEK!) gray hair starting to creep in, and naturally, I want to ensure that I am fighting the aging process and taking care of my skin to the fullest. So you can imagine my excitement when CeraVe told me that they were launching their new product line. Introducing the new CeraVe Eye Repair Cream and Intensive Stretch Marks Cream. Can you believe that they packaged the PERFECT Mommy Bundle for me to review? They knew exactly what I needed to combat aging!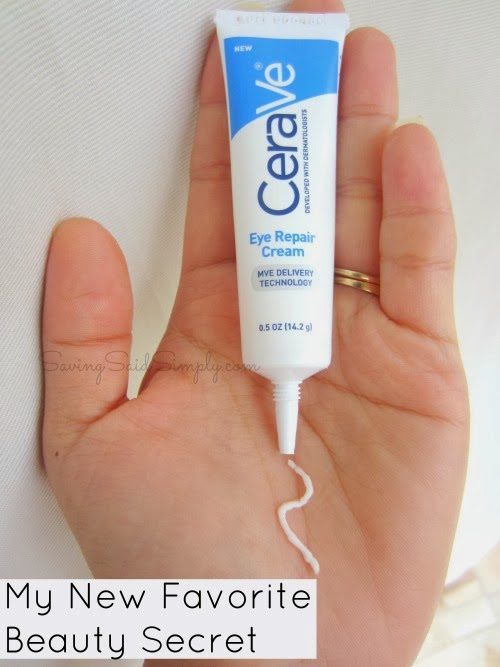 First, I have to RAVE about the new CeraVe Eye Repair Cream.
I was so impressed with this product that I had to do a full video review HERE. Yes, this is the first video review of me in front of the camera!
Light, non-greasy, and quick to apply, I can easily add this new cream to my everyday skin care routine. See, mommy still CAN be pampered! And the best part is that it works up to 24 hours after application. So while I'm busy chasing my kids, running errands, cooking, cleaning….my CeraVe Eye Repair Cream is hard at work getting rid of my saggy, wrinkly, and dark eyes.
A rich formula filled with ceramides to repair and restore the delicate eye area, hyaluronic acid to diminish fine lines and wrinkles, and a great combination of marine and botanical extracts to improve microcirculation to decrease puffiness and dark circles, CeraVe has your eyes taken care of! And as with all CeraVe products, hypoallergenic, fragrance-free, paraben, sulfate and phthalate-free too.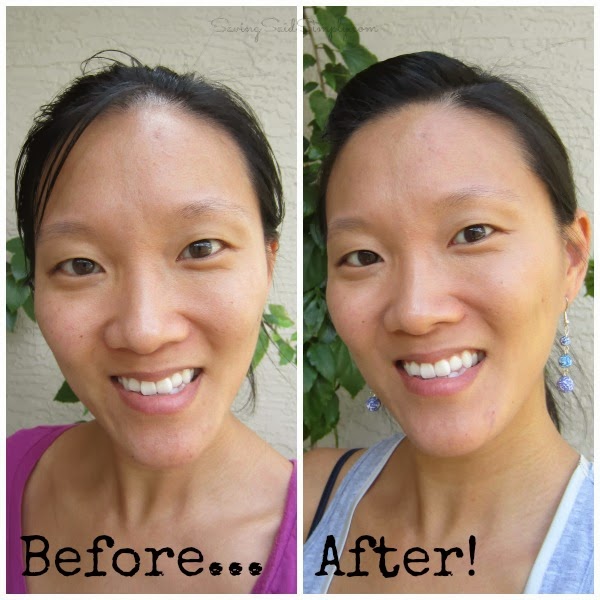 After 16 days of use, here's my before and after shots with NO makeup and no touch ups. That's plain 'ole me! Can you see a difference? I saw a slight improvement in my under eye circle area. It does appear to be a shade or two lighter. I also felt more elasticity and firmness to the area. Who can complain about that?! With another 2 weeks to a month under my belt, I expect to see even more improvement in my eye area. Goodbye tired mommy eyes!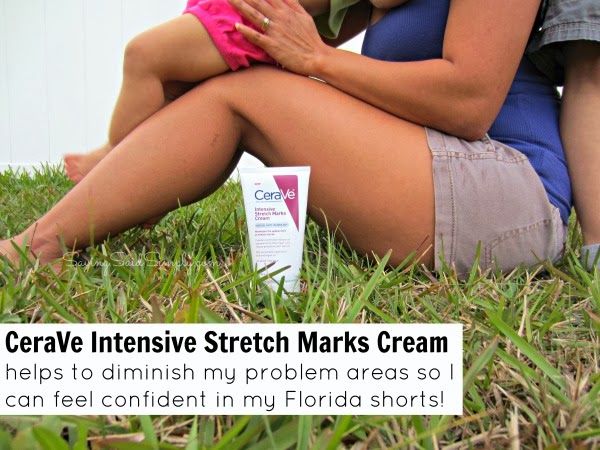 The new CeraVe Intensive Stretch Marks Cream is a fantastic product as well. Those pregnancy years have not been so kind to my thigh, belly and bottom areas. And while I love my "battle scars," swimsuit season has hit Florida. No one wants to see my stretch marks!
CeraVe Intensive Stretch Marks Cream hydrates and nourishes my skin for up to a full 24 hours. Combined with a peptide and botanical complex (shaea butter, cocoa butter and mango butter), ceramides to repair and restore, hyaluronic acid to attract moisture to the area and keep skin soft and supple, and argan oil to prevent new stretch marks from forming.
This cream easily absorbs into my skin for a great moisturized feeling all day. And I LOVE that it keeps working long after application! Soft, non-greasy, and also hypoallergenic, fragrance-free, paraben, sulfate and phthalate-free for my sensitive skin, this is a great product to get my body beach ready!
Be on the lookout for the new CeraVe Eye Repair Cream for the MSRP of $13.99 and the new CeraVe Intensive Stretch Marks Cream for the MSRP of $18.99 on shelves now of your favorite local drugstore! At these low prices, you really are getting high quality products without the high retail sticker. You can also purchase the full line of CeraVe Moisturizers, Suncare and Cleaners too. The CeraVe Moisturizing Cream has definitely come in handy during these dry winter months!
The folks at CeraVe really know how to take care of my sensitive, oily and acne-prone skin so I can feel and look my mommy best everyday!
Stay social! Follow CeraVe via Facebook, Twitter & YouTube for new product updates, coupons, skin care tips and more!
Disclosure ~ I received free products from CeraVe listed above for review. No other compensation received.  Though the products are free, the opinions are 100% my own. Be sure to follow Saving Said Simply via Facebook, Twitter, Google, Instagram, Pinterest and YouTube for more fun reviews, giveaways and more!