Disclosure: Post sponsored by Guillow. All opinions are 100% my own.
Guillow's Airplane Design Studio Review + Giveaway
Kids love flying machines. Since I could remember, my son has had a wonderful fascination with airplanes. He always wants to build, fly and dream about being an airplane pilot. Well now he can with the Guillow's Airplane Design Studio! Back from this amazing toy plane company, your kids will LOVE building, testing and flying their own plane creations with this kit!
A little about Guillow's:
Guillow's had humble beginnings starting all the way back in 1926. Constructing airplane kits for the young and young at heart, Guillow's prides themselves on providing a link to the past with good old fashioned foam and balsa wood flying machines. Just give your child a kit and watch the magic! Not only are these kits fun to make but affordable too! Guillow's aims to keep family costs low so everyone can enjoy the dream of flying.
Inside the Guillow's Airplane Design Studio are over 35 airplane parts, everything your child needs to make their flying dreams come true.
building struts
rubber motors
landing gear
propellers
large wings
small wings
tail/pilot parts
glider and prop bodies
organized tray + carry case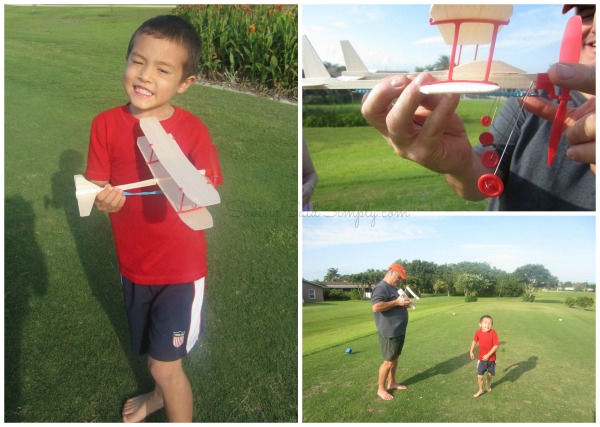 We were so excited to share this new kit with my son's uncle. He's really into building model planes and understanding the mechanisms of flying. With his uncle's help, they built some pretty amazing flying machines and enjoyed an afternoon of soaring!
You can purchase these FUN Guillow's Airplane Design Studio at your local hobby shop and online
for as low as $24.99! This would make a great gift for your engineer, airplane lover and outdoors kid, ages 8 years+ (or my 5 year old with his uncle's help)! My son is absolutely thrilled with his new Guillow's Airplane Design Studio. He cannot wait to build his next flying creation! Be sure to follow Guillow's via Facebook for the latest models, inspiration and more.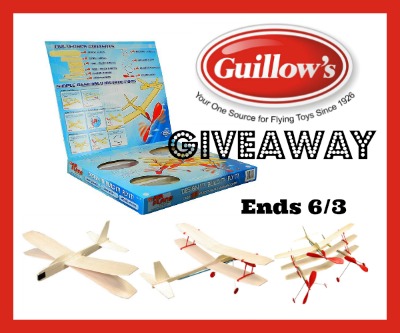 Giveaway!
Ready for a giveaway? 1 lucky fan will win the Guillow's Airplane Design Studio to share with your family of flyers! ($24.99 value), you will enjoy soaring and dreaming at new heights! HURRY, this giveaway ends 6/3. Here's how to enter: