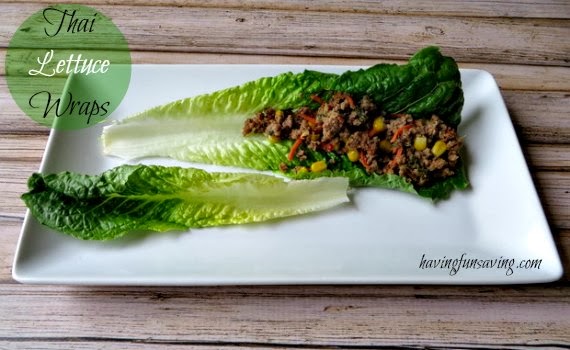 Thai Lettuce Wraps Recipe
Looking for something fun AND nutritious for dinner? Check out Tracy's Thai Lettuce Wraps recipe…it would even make for a great appetizer! You know me, I always appreciate Asian food too 🙂
Grab your Thai Lettuce Wraps Recipe from Having Fun Saving!
Did you enjoy this dish? Let me know in the comments below! Need more simple family recipe ideas? Check out my recipe tab for more inspiration!
Be sure to follow Saving Said Simply via Facebook, Twitter, Google, Instagram, Pinterest and YouTube for more fun recipes!
Blessings!
Christie