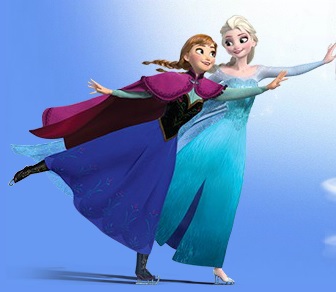 ORLANDO – Disney On Ice Frozen New Date Added!
WOW! Disney On Ice Frozen Tickets went on sale yesterday and they were selling like hotcakes! Disney on Ice was so excited about the Orlando response, that they have added a new performance date! If you were thinking about buying tickets but missed the big opening sale yesterday, NOW is a great time to grab your seats!
In Disney On Ice presents Frozen, Mickey Mouse and Minnie Mouse take the audience through the magical story based in Arendelle, with special appearances by beloved Disney princesses and favorite characters from Disney/Pixar's Toy Story and Finding Nemo and Disney's The Lion King, who come together to prove that true love is the greatest power of all. Director Patty Vincent says, "Our goal is to showcase these heartwarming characters in a way that allows the audience to cheer and sing along throughout this emotional journey.
Where: Amway Center, 400 West Church Street – Suite 200, Orlando, Florida 32801
Dates and Times of Performances:
NEW DATE – Thursday, September 4th at 7 pm
Friday, September 5 at 7:30 p.m.
Saturday, September 6 at 11:00 a.m., 3:00 p.m. and 7:00 p.m.
Sunday, September 7 at 11:00 a.m., 3:00 p.m. and 6:30 p.m.
Ticket Prices and Purchase:
Tickets start at $16. $65 Front Row, $39 Premium, $30, $22, $16
Tickets are NOW on sale! I checked out the site today and there's plenty of seats left for the new Thursday date, but not much left for any other date. HURRY and grab your tickets before this grand opening of Disney On Ice Frozen sells out!
(Ticketmaster service charges and facility fees not included.) All seats are reserved, and tickets are now on sale to the public. Tickets are available at www.DisneyOnIce.com or www.ticketmaster.com, at any Ticketmaster outlet, by calling 800-745-3000, or at the Amway Center box office (phone for information only: 407-440-7900). For group ticket sales and information, call 866-248-8740.
Be sure to follow Saving Said Simply via Facebook, Twitter, Google, Instagram, Pinterest and YouTube  for more Orlando happenings and more.