Flawed Perfection Jewelry for Customized Gifts. Post sponsored by Flawed perfection jewelry. All sparkly opinions are my own

Flawed Perfection Jewelry for Customized Gifts
I have a weakness for anything pretty, sparkly and wearable. Make it customized for me….and well, I'm sold. I'm so excited to tell you about Flawed Perfection Jewelry, the beautiful customized jewelry site that loves pretty, sparkly and wearable too!
About the company:
Flawed Perfection Jewelry is unlike other jewelry companies out there, in that every piece is handmade. In fact, no two pieces are exactly the same, that's how much workmanship and love goes into each piece. The Customized Sparkle™ line is made with SWAROVSKI® ELEMENTS, so you piece will shimmer and shine with their own unique sparkle with every movement! But more than beautiful pieces, Flawed Perfection Jewelry allows you to customize your perfect wearable art. Change up colors, designs, and more to create a truly unique and special piece of jewelry, from bracelets to earrings to necklaces and pendants. And I just love the name of the company too. It's in the unique flaws that you find that perfect customized piece just for you! More than jewelry, Flawed Perfection Jewelry also believes in the power of women. Every month, a portion of the proceeds goes towards an organization that helps women succeed.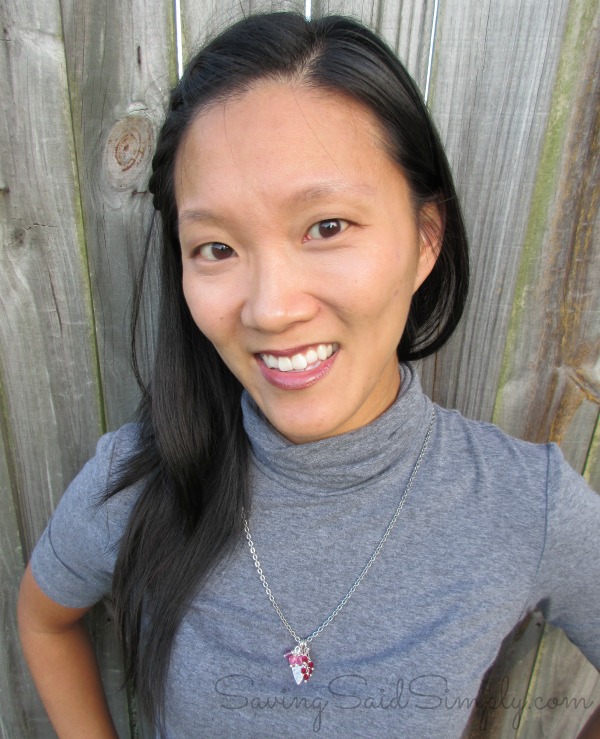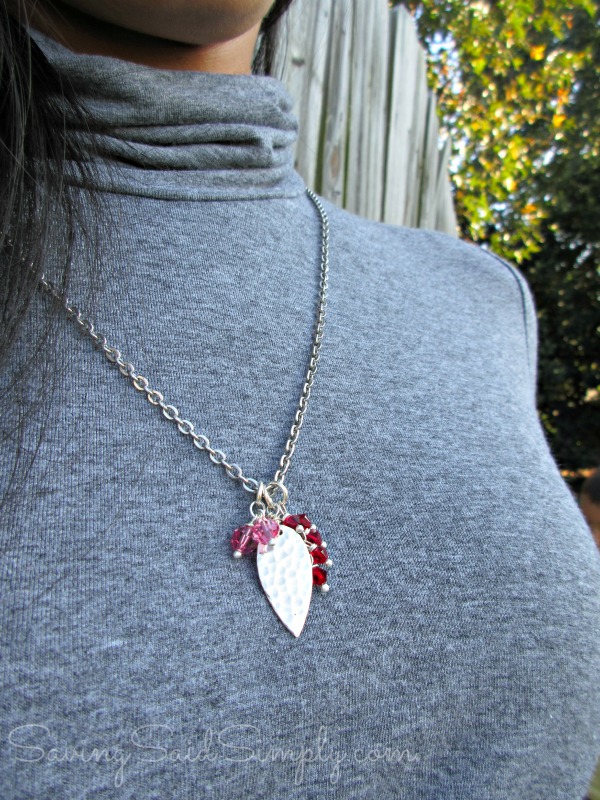 Layered Sparkle Pendant Necklace
I was so happy to work with Flawed Perfection Jewelry, creating this beautiful layered sparkled pendant necklace, featuring a hammered leaf, and 2 handing sparkle pendants. If you look closely, the colors are of the my kids' birthday months too! Put on a long 24 inch chain, this necklace holds a very special place in my heart. I love the little reminder of the 2 little loves in my life!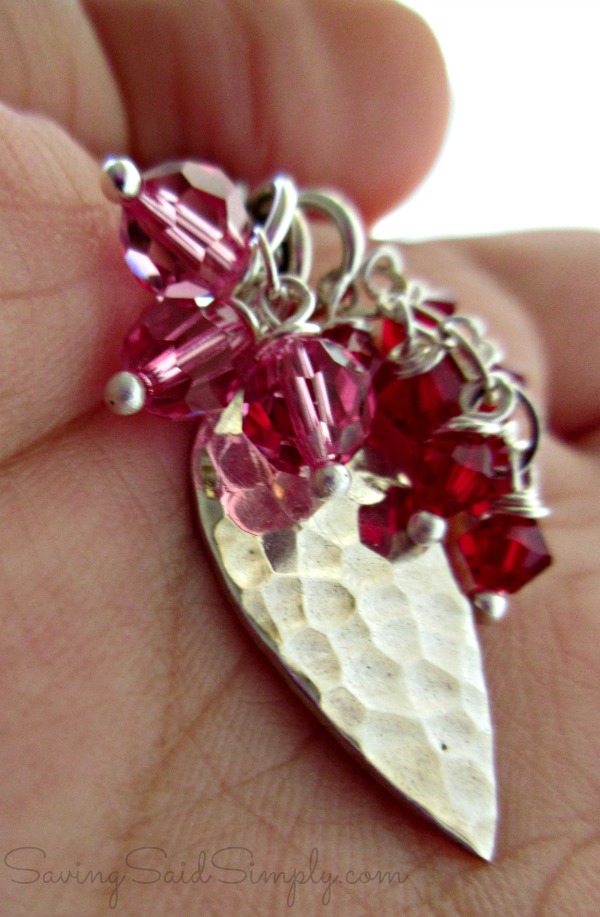 Special Coupon Code!
Want to order for the holidays? Well I have a special coupon code just for Saving Said Simply fans!! Enter code SSSROCKS10 when you order online to receive 10% off your holiday order. With prices starting as low as $14, I could definitely see a few tucked in some gifts this year for family and friends! This would be a perfect customized gift for holiday giving. Pretty, sparkly and FUN, Flawed Perfection Jewelry has the perfect combination of pieces for your jewelry lover! AND, who doesn't love that a portion of the proceeds helps empower women too. Win-Win! Be sure to follow Flawed Perfection Jewelry via Facebook & Twitter for the latest designs, offers and more!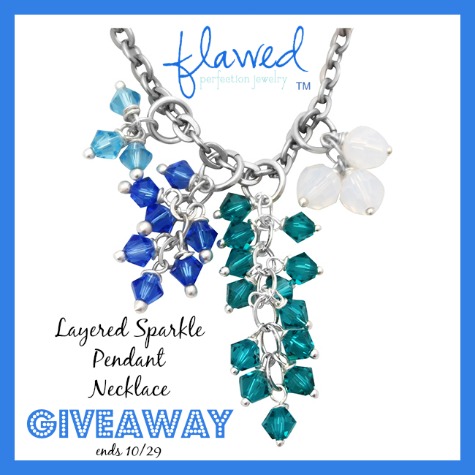 Giveaway
Ready for a giveaway? Thanks to Flawed Perfection Jewelry, one lucky fan will win a beautiful Layered Sparkle Pendant Necklace, just like this one! Open to U.S. residents only. Here's how to enter: