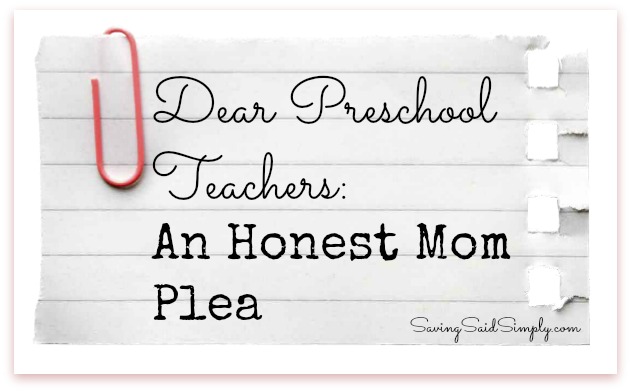 Dear Preschool Teachers | An Honest Mom Plea
This week marks the end of an era. My boy's Pre-K experience comes to a close on Wednesday. And while I am sad about many milestones my 5 year old has reached this year and dreading thinking about Kindergarten on the horizon (let's not talk about the "K" word…it instantly makes me cry), I have to say that I will NOT be sad about leaving Pre-K behind us.
SCREECH!! Did she just say NOT sad about leaving Pre-K? What kind of mom are you?