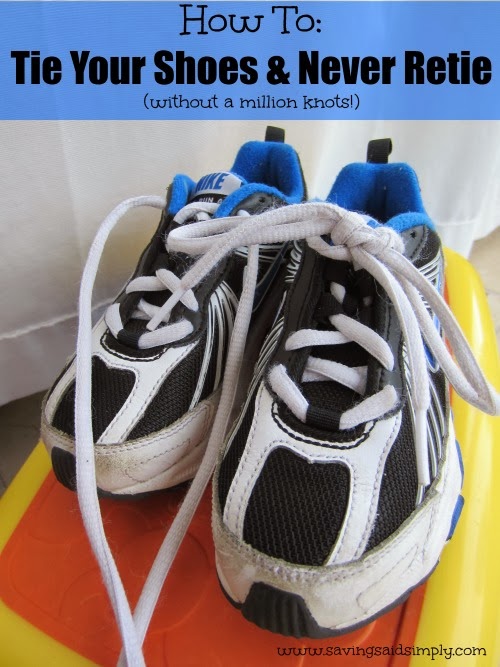 How To: Tie Your Shoes & Never Re-Tie!
Without Tying a Million Knots!
Ok fans, this is REAL love right here. I'm sharing my secret way of tying shoes. This will have you teaching your kids the new way to get the bunny around the tree. Tried and true for many many many years by me, through lots of long runs, walks around theme parks and 1 kid, I definitely endorse this way of tying shoes for everyone!  Tie your shoes easily and NEVER have to re-tie! Plus, just pull to untie!