Hundred Foot Journey New Movie Poster + Recipe #100FootJourney
I just love the new premise of the movie The Hundred-Foot Journey. The collision of cultures and culinary cuisine eventually blend in harmony in this Comedy/Drama from DreamWorks Pictures. I can't wait for this to open this summer! And just in time for the opening, Disney has just released a fabulous Hundred Foot Journey new movie poster + recipe for you to try!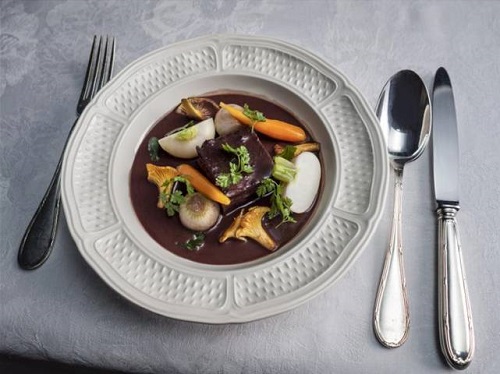 Enjoy Beef Bourguinon a la Hassan. Doesn't it look fancy and delish? You can print out the attached recipe below and share!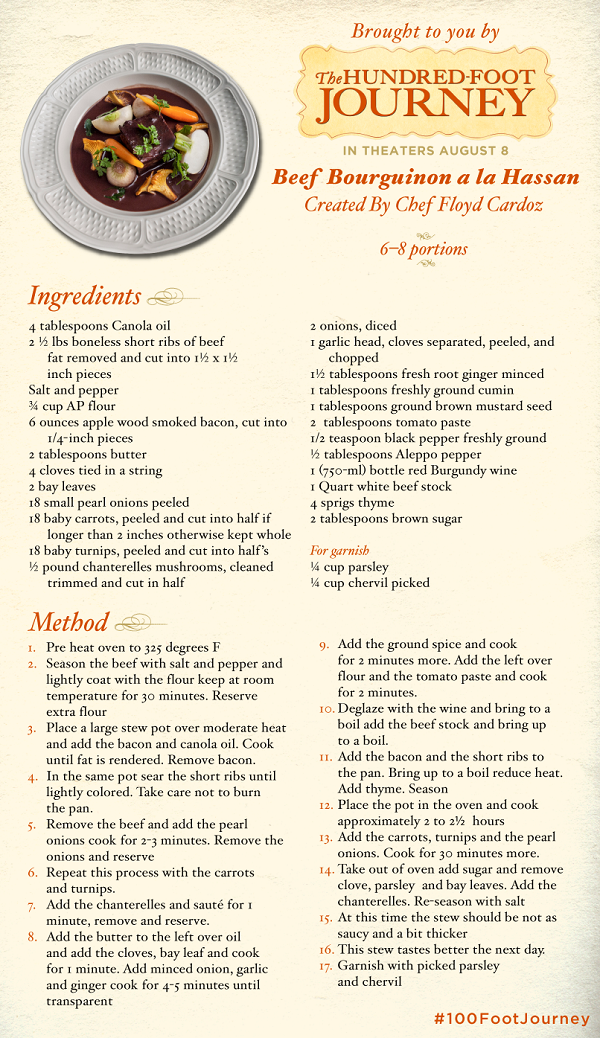 Like THE HUNDRED FOOT JOURNEY on Facebook: http://facebook.com/100footjourneymovie
Follow THE HUNDRED FOOT JOURNEY on Twitter: https://twitter.com/the100ftJourney
Instagram: http://instagram.com/thehundredfootjourney
Pinterest: http://pinterest.com/100FtJourney
THE HUNDRED FOOT JOURNEY arrives in theaters everywhere on August 8th! Follow along with hashtag #100FootJourney
Looking for more delicious recipe ideas? I have some of those for you too:
Be sure to follow Raising Whasians via Facebook, Twitter, Instagram, Pinterest and YouTube for more Disney happenings.