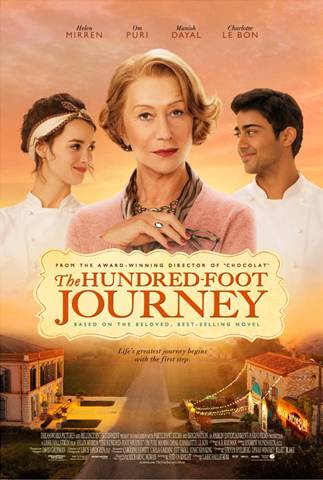 100 Foot Journey – 4th of July Recipes #100FootJourneyEvent
With 4th of July here today, now is a great time to grab some of your favorite 100 Foot Journey Recipes to kick off the holiday! There's 4 new dishes to inspire your palate and prepare you for the upcoming release of DreamWorks 100 Foot JourneyMovie! Sparkling Lemonade, Curry Hot Dog and more. Here's the recipes: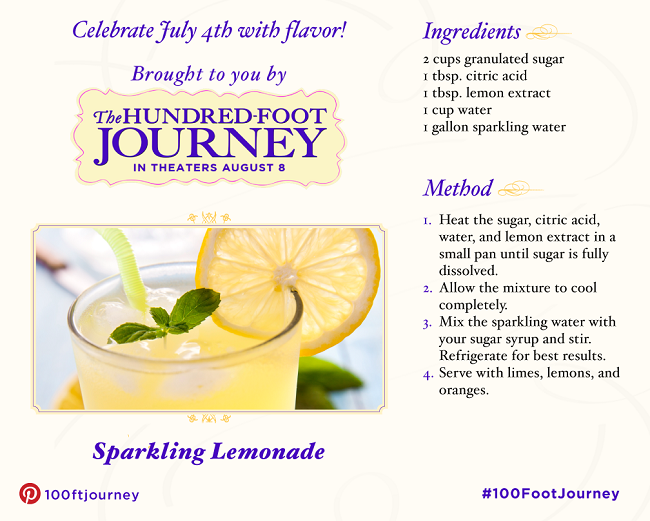 Sparkling Lemonade – SO easy!

Curry Hot Dog – gorgeous and with a little heat!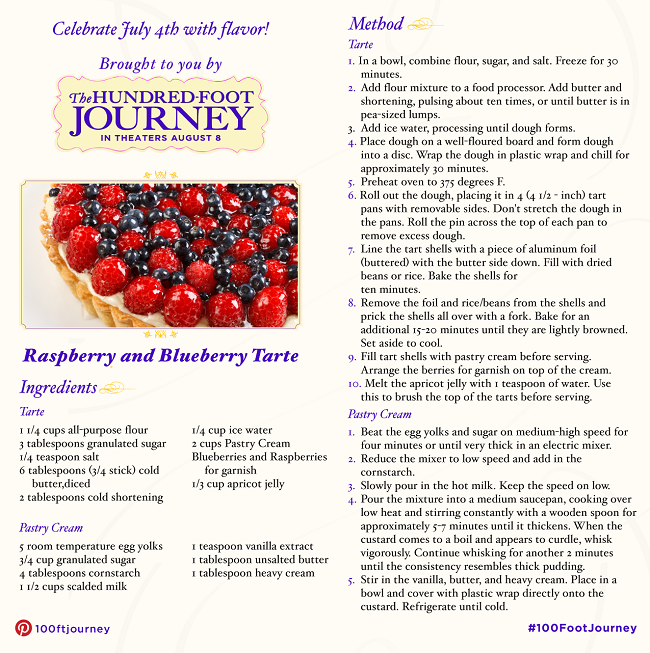 Raspberry and Blueberry Tarte – perfect way to end the 4th!

Pasta Salad with Chickpeas – a great spin on a classic!
Did you know that I will be previewing this movie and MORE in Los Angeles, thanks to Disney? Check out my whole 4 days schedule and the amazing opportunity HERE.
Are you ready for a food journey? Make sure to stay updated on the latest with the One Hundred Foot Journey Movie!
Like THE HUNDRED FOOT JOURNEY on Facebook: http://facebook.com/100footjourneymovie
Follow THE HUNDRED FOOT JOURNEY on Twitter: https://twitter.com/the100ftJourney
Instagram: http://instagram.com/thehundredfootjourney
Pinterest: http://pinterest.com/100FtJourney
THE HUNDRED-FOOT JOURNEY arrives in theaters everywhere on August 8th! Follow along with hashtag #100FootJourney and my journey at #100FootJourneyEvent
Be sure to follow Saving Said Simply via Facebook, Twitter, Google, Instagram, Pinterest and YouTube  for more Disney happenings.